Stephanie Beatriz Thinks This 'Encanto' Song Is '1 of the Most Special Things' in the Film
There's nothing Isabela Madrigal can't do. This pretty, perfect character is a member of the magical Madrigal family, even performing her solo song "What Else Can I Do." Here's what Encanto cast member Stephanie Beatriz said about the track included in the Disney animated film.
Lin-Manuel Miranda wrote 'Encanto' songs like 'We Don't Talk About Bruno' and 'Surface Pressure'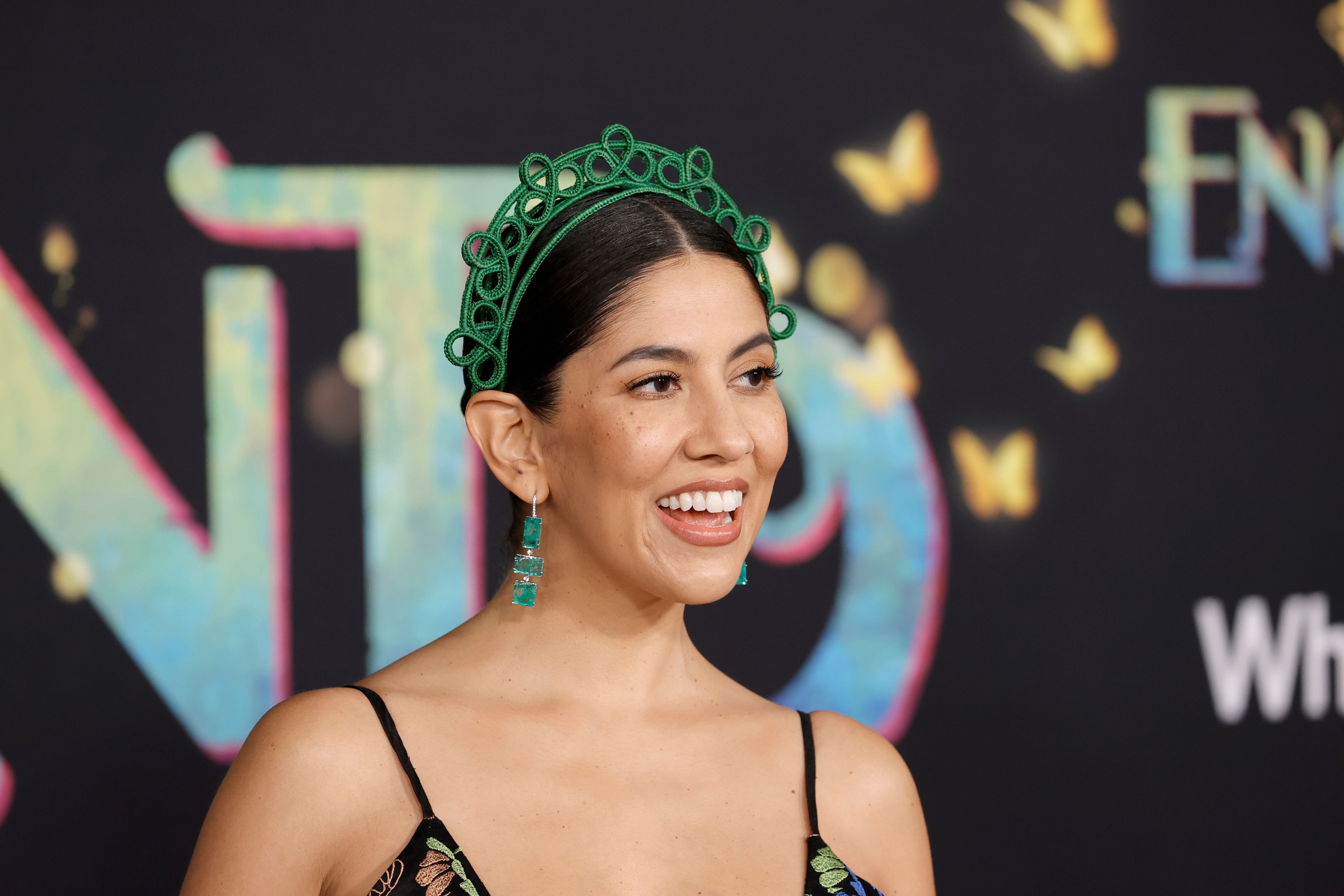 Aside from his starring role in Mary Poppins Returns and his songwriting for Moana, Lin-Manuel Miranda composed the music for Disney's 2021 release, Encanto. This animated film highlighted the sounds of Colombia while introducing viewers to the powerful and magical Madrigal family.
Miranda gave each character their own "pulse," specifically highlighted during songs like "We Don't Talk About Bruno." The musician is also the mastermind behind several solo songs that appear throughout the film. 
That includes Mirabel's "Waiting on a Miracle" and Luisa's "Surface Pressure." Mirabel's sister, "Señorita Perfecta," Isabela, performed the song "What Else Can I Do," complete with bright colors and weirdly-shaped plants.
"The song I wrote for Isabela is called 'What Else Can I Do' and for that, I was really inspired by the 90s rock en enspañol movement," Miranda said during a "Behind the Music" Featurette for Encanto. "And it was about finding those Colombian rhythms that are so unique."
Stephanie Beatriz considers 'What Else Can I Do' to be one of the 'most special things' from Disney's 'Encanto'
Isabela and Mirabel didn't always see eye to eye. That is, until they performed "What Else Can I Do." Mirabel's voice actor, Beatriz, is featured on this Encanto track. The actor shared her love for the message of this song and the fun sounds created by Miranda. 
"To me, one of the most special things in this film is the song between Isabela and Mirabel because I feel like I know that feeling of 'I didn't know that maybe you were struggling with something. You've been so perfect this whole time I just didn't know what you were going through," Beatriz said during Disney's Encanto: A Journey Through Music Featurette. 
"it's also just a banger," she added. "It's a really good song."
Who voices Isabela in Disney's 'Encanto'?
As one of Mirabel's sisters, Isabela earned her "perfect golden child" nickname because of her chlorokinesis — her ability to make plants and flowers. The character mostly used this power to create beautiful bouquets, practicing perfect poses along the way. 
With such a perfect reputation, Isabela wanted to marry solely to make her family happy. It isn't until she spends time with Mirabel that this character realizes she can let loose every once and a while. 
Isabela Madrigal is voiced by Jane the Virgin and Orange is the New Black actor Diane Guerrero. The actor also performs "What Else Can I Do" alongside Beatriz, with the track appearing on the official Encanto soundtrack. Encanto is now available on Disney+.