Why Stephanie Beatriz Was the Perfect Edition To the 'Modern Family' Cast
Sure, Sonia may be bitter and sneaky, but Gloria and the rest of the Pritchett-Dunphy-Tucker family love her anyway. This character is portrayed by Brooklyn Nine-Nine alumni Stephanie Beatriz and, according to some fans, only makes Modern Family more hilarious.
Here's what we know about this character from ABC's original comedy series.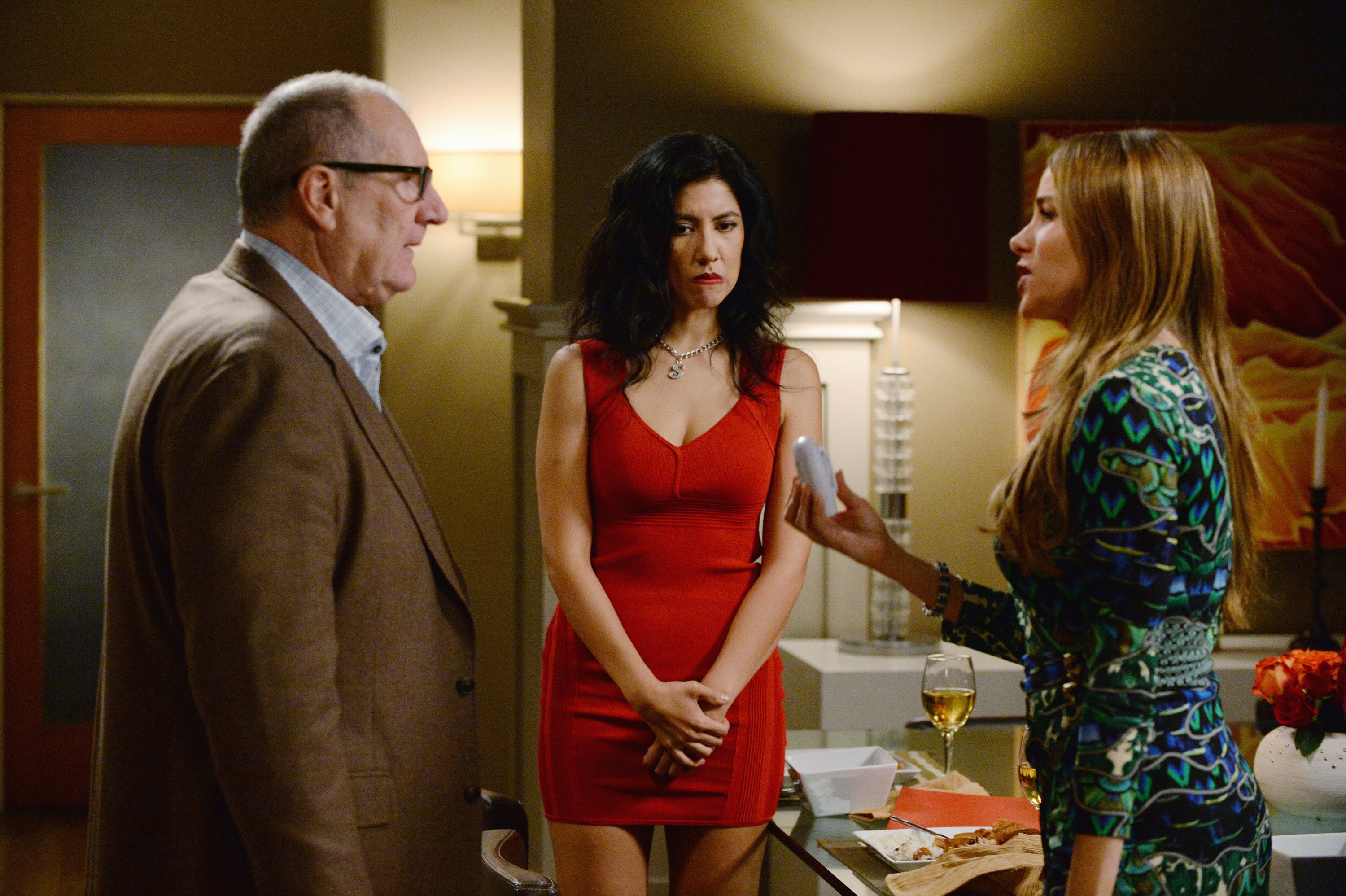 Stephanie Beatriz portrayed Sonia on 'Modern Family'
Gloria left her family in Colombia to live with Jay in the United States. For some Modern Family episodes, however, those family members visit and that includes Gloria's scheming sister, Sonia, portrayed by Brooklyn Nine-Nine actor, Beatriz.
Gloria has beautiful clothes, beautiful children, and a beautiful home, thanks to her wealthy and devoted husband. Sonia is only reminded of this when she comes to visit, comparing it to her miserable life back in Colombia.
Sonia was not only jealous of Gloria, but she was angry. While attending the christening for Fulgencio, Jay told the story of how he met Gloria, which was at a diner. At first, he didn't see her, but after hearing an adorable accent, he sent over a piece of pie.
The funny thing was, Jay explained, the pie wasn't meant for Gloria. Her back with turned to him. It was actually for Gloria's sister, Sonia, who went to the bathroom and missed the pie. After hearing this, Sonia lunged at her sister, saying, "you stole my life."
RELATED: Was Alex Dunphy the Valedictorian of Her High School? Here Are Some Milestones for This 'Modern Family' Character
This actor returned for the final season of 'Modern Family'
Sonia was a recurring character in this series, appearing for a Valentine's Day-themed episode to try and steal Jay from Gloria. However, the actor predominately worked on Brooklyn Nine-Nine, as well as Elena of Avalor, Bob's Burgers, and BoJack Horseman, according to IMDb.
When Modern Family released episodes of their final season, Sonia returned one more time, visiting her sister and the rest of the family. During one interview with Rama's Screen, the actor shared she was "so happy to be invited back."
RELATED: Did Luke Dunphy Ever Go to College? Here Are a Few of Our Favorite Milestones of This 'Modern Family' Character
Fans shared their love for Stephanie Beatriz and her 'Modern Family' character
There are a few other celebrities who made guest appearances on Modern Family. That includes Kevin Hart, who was the Dunphy family's neighbor, Matt Dillon, Claire's ex-boyfriend, and Hamilton's Lin-Manuel Miranda, who eventually gave Stella to the Pritchett family.
With episodes like "Twisted Sister" and "Fulgencio" starring Sonia, some fans shared their love for Beatriz' character and her episodes.
"Sonia trying to steal Jay away from Gloria," one Reddit user said of their favorite Modern Family moment. Another fan responded, "Where Sonia acted innocent until the end. Loved that episode!"
Modern Family has since ended, premiering its final episode on ABC. However, there are still some clips available on YouTube.