Stephen Amell Gets 'Arrow' Tattoo as a 'Gentle Reminder'
Arrow ended back in Jan. 2020 after lasting for 8 seasons. The CW's show that started the almighty Arrowverse was a force to be reckoned with and a fan favorite. But not only did Arrow leave a lasting impression on audiences worldwide, but one of its stars, Stephen Amell, also frequently looks back fondly on his time as Oliver Queen. It seems as though he has had as much of a difficult time letting go of the show as fans have.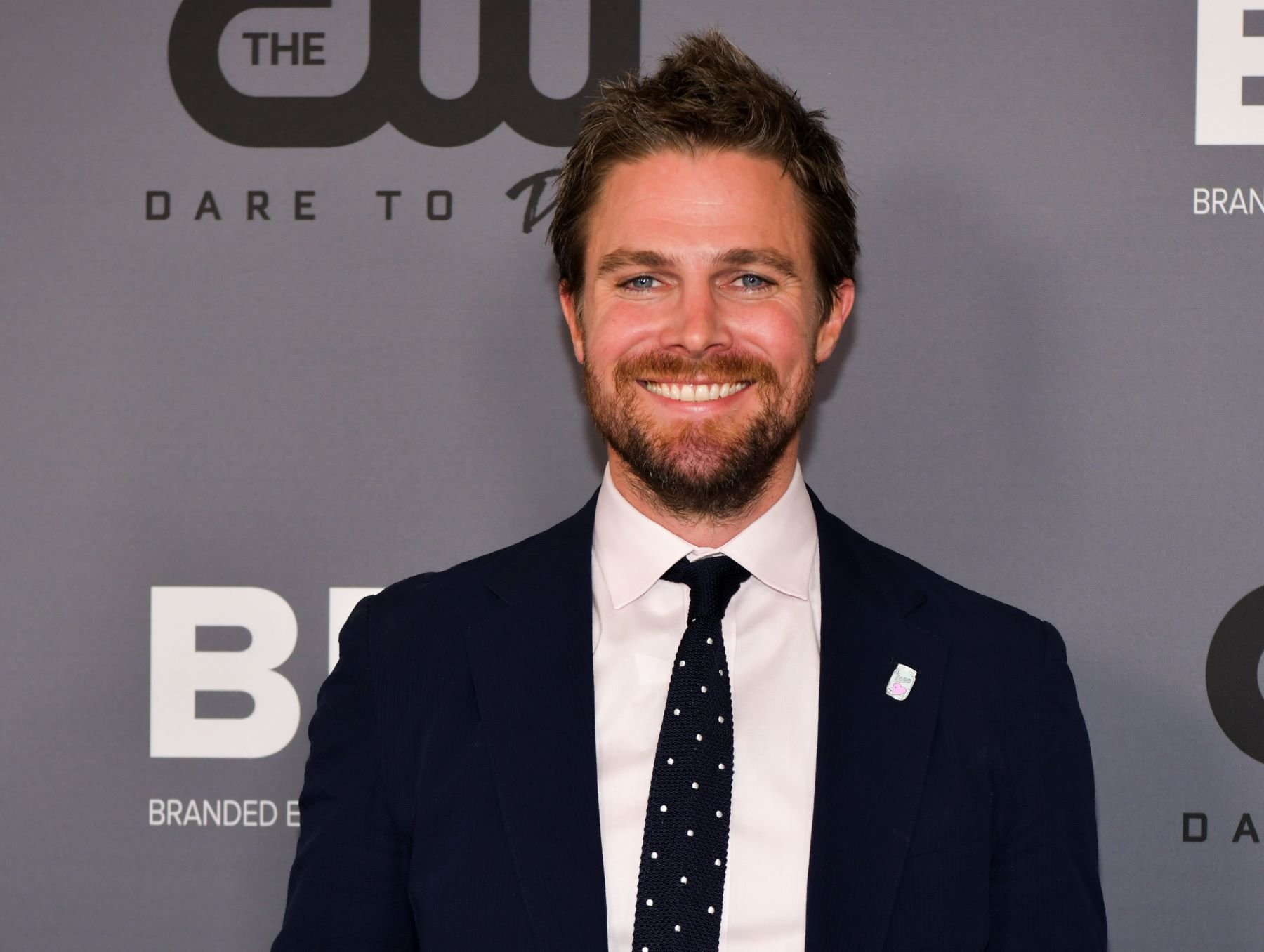 Stephen Amell shows off his new ink
Arrow star Stephen Amell recently took to social media to share a new tattoo he got to commemorate the years he spent playing the Green Arrow. The tattoo is a simple outline of an arrowhead pointing upwards near the side of his elbow.
The caption of Amell's post reads, "Been thinking a lot recently about Arrow and the impact it had on my life. In order to move forward, I wanted to keep a gentle reminder." You can check out the photo of the tattoo below.
According to Entertainment Weekly, Amell made comments back in 2019 regarding the end of Arrow. He said, "I'm very emotional and melancholy, but it's time. I'm 38 years old, and I got this job when I was 30. I'd never had a job for more than a year. The fact that I've done this for the better part of a decade, and I'm not going to do it anymore, is a little frightening."
Playing the same character for 8 years is bound to leave a lasting impression on any actor. Though he might say that he is ready to move forward in his career, it's clear that Amell still has lingering feelings about putting on the green hood again.
Stephen Amell is down to make another season of 'Arrow'
Amell has made a few comments in the past year that allude to him wanting to play Oliver Queen again. On Michael Rosenbaum's podcast, "Inside of You," Amell has conveyed his thoughts on Arrow continuing on two separate occasions.
The first time Amell brought the topic up was in Oct. 2020, when the pandemic was still shutting down film productions. Amell thought they could get together to produce season 9 of Arrow since they were all stuck in Vancouver. He hopped on the phone with Greg Berlanti, a mega producer of the Arrowverse, to see if they could make it happen. Unfortunately, nothing ever came to be of the conversation.
The second time Amell discussed Arrow continuing was a few weeks ago on the podcast. Though no one had approached him to make season 9, he said he would be open to the idea. Amell believes they could pull off a limited series run on Netflix or HBO Max. It isn't easy to imagine what that would look like given the way Arrow ended. But we're sure that fans would be happy to see more of Arrow any way they can.
How did 'Arrow' end?
Arrow Season 8 ended on a tragic note with Oliver Queen's death. Stephen Amell's Green Arrow, who eventually became the Spectre, sacrificed his life twice in "Crisis on Infinite Earths." In doing so, he stopped the Anti-Monitor's reign of terror and restored the multiverse.
After the huge Arrowverse crossover, it was time for fans to say goodbye to Arrow. The series finale went back to Arrow's roots by showing the present day and a flashback. In the present, characters gathered in Star City for Oliver's funeral. In the flashback, Oliver and Diggle hunted down one of the bad guys from Robert Queen's list. The finale was a true dedication to the show, and Amell shined in it.
In the very last scene, Felicity joined Oliver in the afterlife, and they sort of lived happily ever after. So, it's hard to predict what another season of Arrow would look like. But if it were up to Stephen Amell, Arrow Season 9 would be coming to our screens very soon.
RELATED: 'Arrow' Star Stephen Amell Opens up About Having Coronavirus