Stephen King Thinks 'It' Influenced 'American Horror Story' — Is He Right?
American Horror Story and Stephen King have both scared legions of fans — and King thinks he may have influenced American Horror Story. More specifically, he thinks Pennywise from It may have inspired a villain from American Horror Story. Interestingly, this villain managed to frighten multiple people who worked on the show.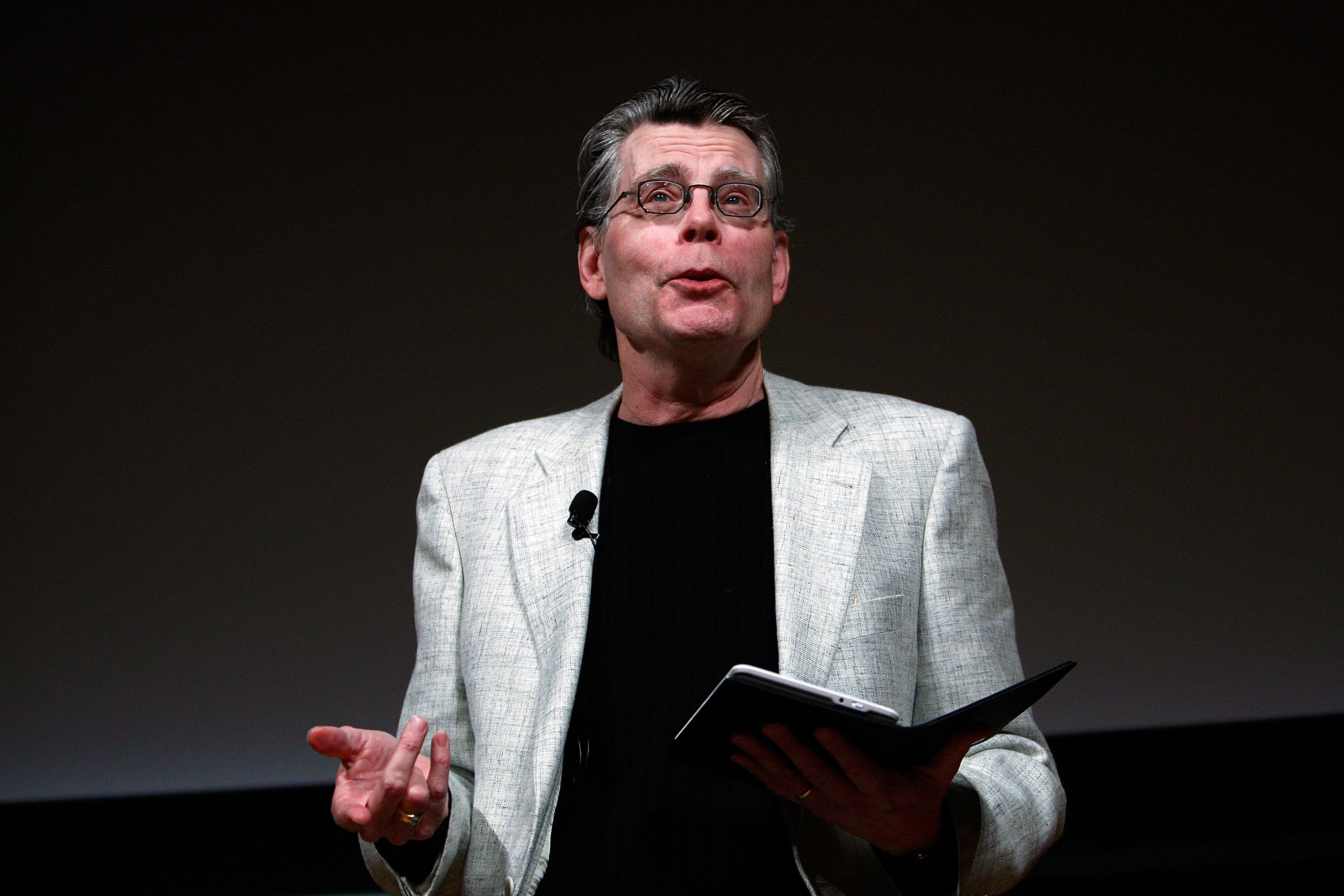 Stephen King on the influence of a terrifying villain
One of King's most popular creations is Pennywise the Dancing Clown. King's novel It, its adaptations, and popular culture have exposed numerous people to the character. Every killer clown character to debut after King's novel It inevitably invites comparison to Pennywise. King said Pennywise has influenced other characters.
RELATED: 'The Shining': What Happened to the Child Actor From the Movie?
"[Y]ou've seen Pennywise's influence echo through the years," King told Yahoo! Entertainment. "On American Horror Story: Freak Show, there was a guy dressed up as a clown, and that character owes a lot to Pennywise."
King was referring to one of the most famous characters from American Horror Story: Freak Show: Twisty the Clown. Twisty covers his mutilated jaw with a grotesque mask. Like Pennywise, he's a killer whose very appearance is frightful. However, there's a major difference between Twisty and Pennywise. For example, Pennywise is a creature from outer space whereas Twisty is simply human.
RELATED: How a John Lennon Song Inspired Stephen King's 'The Shining'
Ryan Murphy explained what inspired Twisty the Clown from 'American Horror Story'
So did Pennywise actually inspire Twisty? Ryan Murphy, the creator of American Horror Story, said the character was actually inspired by a desire to create the scariest clown character ever.
"We said in the writer's room that if we were going to do clowns, we were going to create the most terrifying clown of all time," Murphy told BuzzFeed News. "That was our goal when we were writing him, but I'm worried about people being too afraid of our clown. It's heart-stopping what he does. I'm worried. I'm worried that people are going to have cardiac arrests…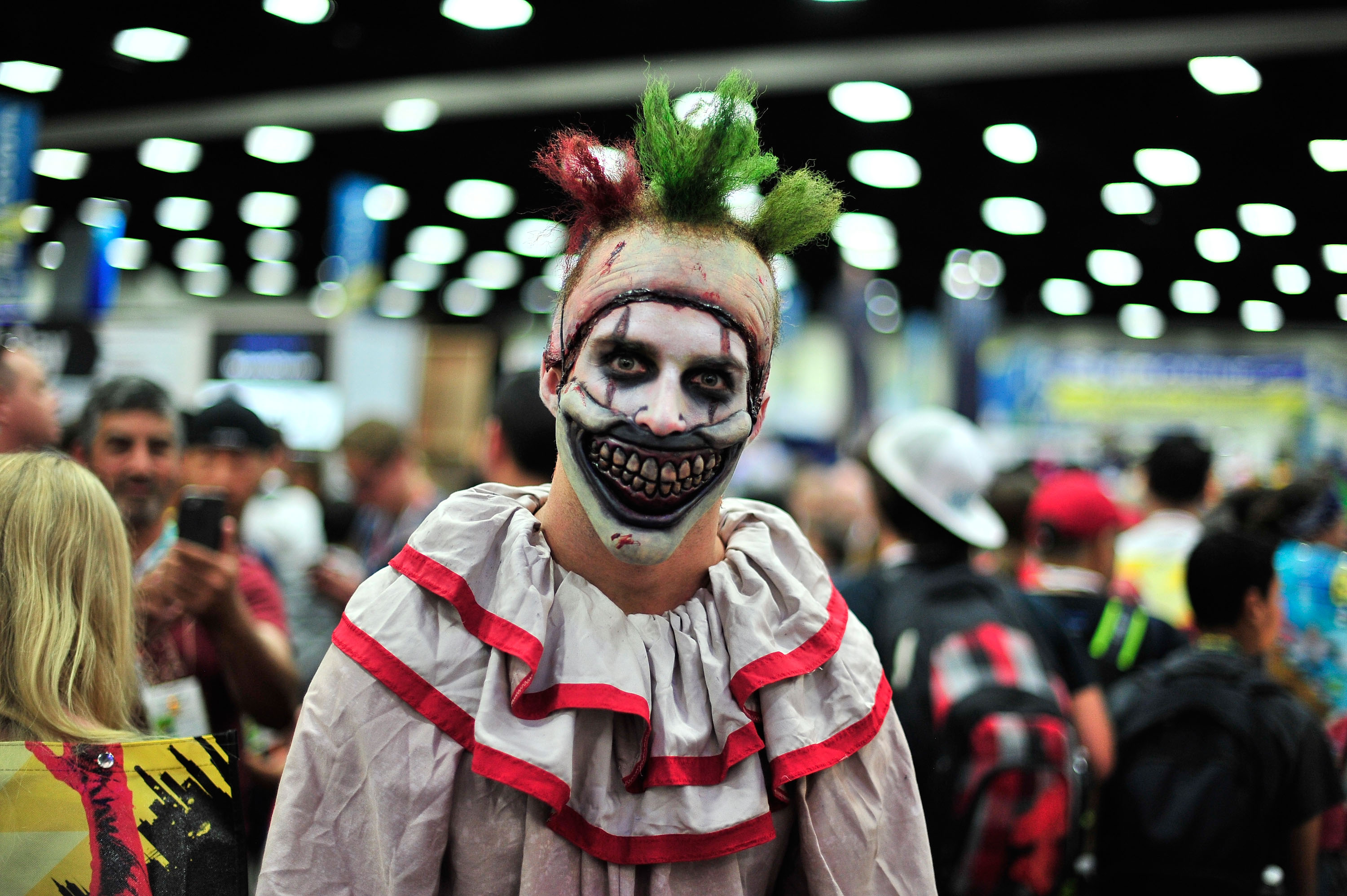 RELATED: Did the Joker Inspire Pennywise From Stephen King's 'It?'
The introduction of the character scared Murphy. In addition, some of the show's crew were scared of the character. These crew members weren't afraid of clowns, however, they began having nightmares about Twisty.
The actor who played Twisty weighs in
In addition, the actor who played Twisty, John Carroll Lynch, told Cosmopolitan Pennywise didn't inspire his portrayal of Twisty. Moreover, he took no inspiration from serial killer clown John Wayne Gacy. In contrast, he saw the character as simply coming from Murphy's imagination. In conclusion, King and Murphy each found their own way to work the evil clown archetype into our nightmares.