Steve Carell Snuck Into 2 Movies That Scarred Him for Life
Actor Steve Carell has an extensive list of movies and television shows that marks him as a great comedian, but also an impressive dramatic actor. However, any movie lover's admiration has to start somewhere. Carell admitted to sneaking into two movies when he was a kid. As a result, they left their mark on his adult life in ways that he wouldn't have imagined as a child.
Steve Carell shares the 'Despicable Me' movies with his kids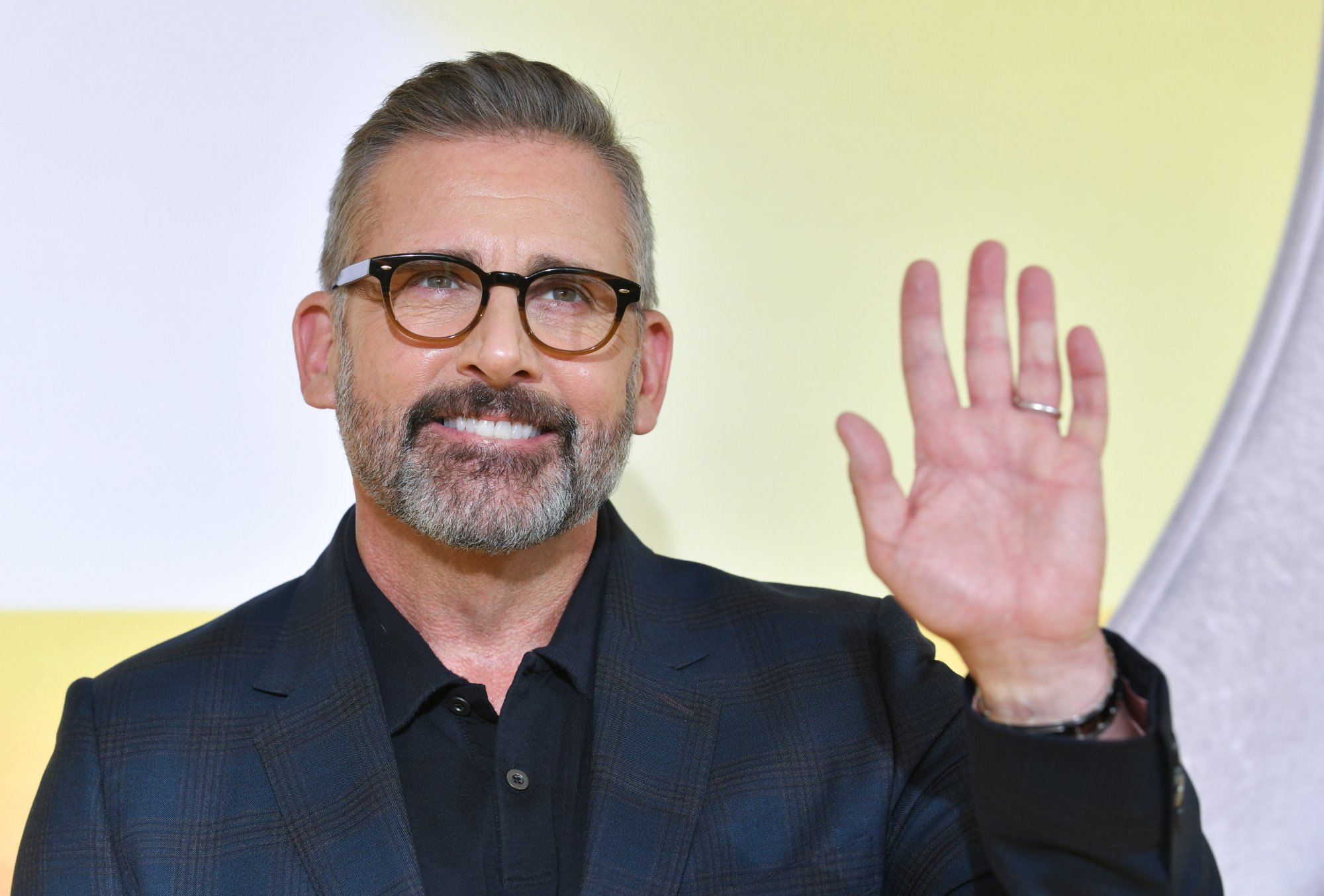 Screen Rant interviewed Carell to talk about Minions: The Rise of Gru and his previous movies. The interviewer congratulated the actor on the film, as well as belonging to a long-running franchise. They asked Carell how it feels to be a part of the animated franchise, but he actually feels a lot more strongly about it through the experience of his children.
"I love this," Carell said. "I love the fact that you start with iconic, and that you call it a film. It always feels very serious and wonderful. It's great. You know, I love these. My kids love them. I started these when they were really little, and now they're not little at all, and they still love them. I think it just puts a lot of silliness and joy out there."
Steve Carell snuck into 2 movies as a kid that scarred him for life
Screen Rant pointed out that Gru and the minions sneak into a movie theater to see Steven Spielberg's Jaws. Therefore, they wanted to know if Carell ever snuck into movies when he was younger and what they were. The actor recalled that he actually snuck into two separate movies – both of them left a long-lasting impact on him.
"I snuck in to see Jaws," Carell recalled. "I snuck in to see The Exorcist. Inadvertently, it was a mistake. I wanted to see The Exorcist, but there's a reason why kids should not go see The Exorcist. And Jaws? I didn't swim in the ocean [after]. I still don't love it. I'm not a big fan."
The actor would use minions of his own wisely
Carell talked about various internal and external elements of his movies, including Minions: The Rise of Gru. Screen Rant asked the actor what he would do with minions if he had his own personal army of them. Carell has a specific task in mind for them, but it wouldn't be what most folks would assume.
"Empty the dishwasher," Carell said. "When my wife and I wake up in the morning, whoever gets up first has to empty the dishwasher. And I always get up first, stupidly. So, I'm always emptying the dishwasher. And if I had minions, they could do that before I wake up."
The interviewer mentioned that they would probably have the minions also do the dishes.
"I don't want to tax them," Carell responded. "I don't want to be mean about it."
RELATED: 'Minions: Rise of Gru' Story Writer Confirms if Minions Are Immortal