Steve Martin and Martin Short Earned $600K Per Episode for 'Only Murders In the Building'
Selena Gomez, Steve Martin, and Martin Short star in the new Hulu series 'Only Murders in the Building.' According to a recent report, Martin and Short were each paid $600,000 per episode of the show, which is about a trio of New Yorkers who start a podcast about a possible murder in their building.
In Only Murders in the Building, a trio of true crime fanatics team up to solve a real crime when another resident of their New York apartment building turns up dead. The new Hulu comic mystery series stars Selena Gomez, Steve Martin, and Martin Short and premieres August 31. 
What is 'Only Murders in the Building' about? 
Only Murders in the Building pokes fun at our culture's obsession with true crime. Gomez, Martin, and Short play neighbors who discover they share an interest in the same crime-focused podcast, All Is Not OK in Oklahoma. When a fellow resident of their tony Upper West Side building dies, they decide to investigate — and share the story on a podcast of their own. 
Once they start digging into what happened, they begin to "unravel the complex secrets of the building which stretch back years," according to Hulu's synopsis. "Perhaps even more explosive are the lies they tell one another. Soon, the endangered trio comes to realize a killer might be living amongst them as they race to decipher the mounting clues before it's too late."
Steve Martin and Martin Short both earned $600,000 per episode for 'Only Murders in the Building'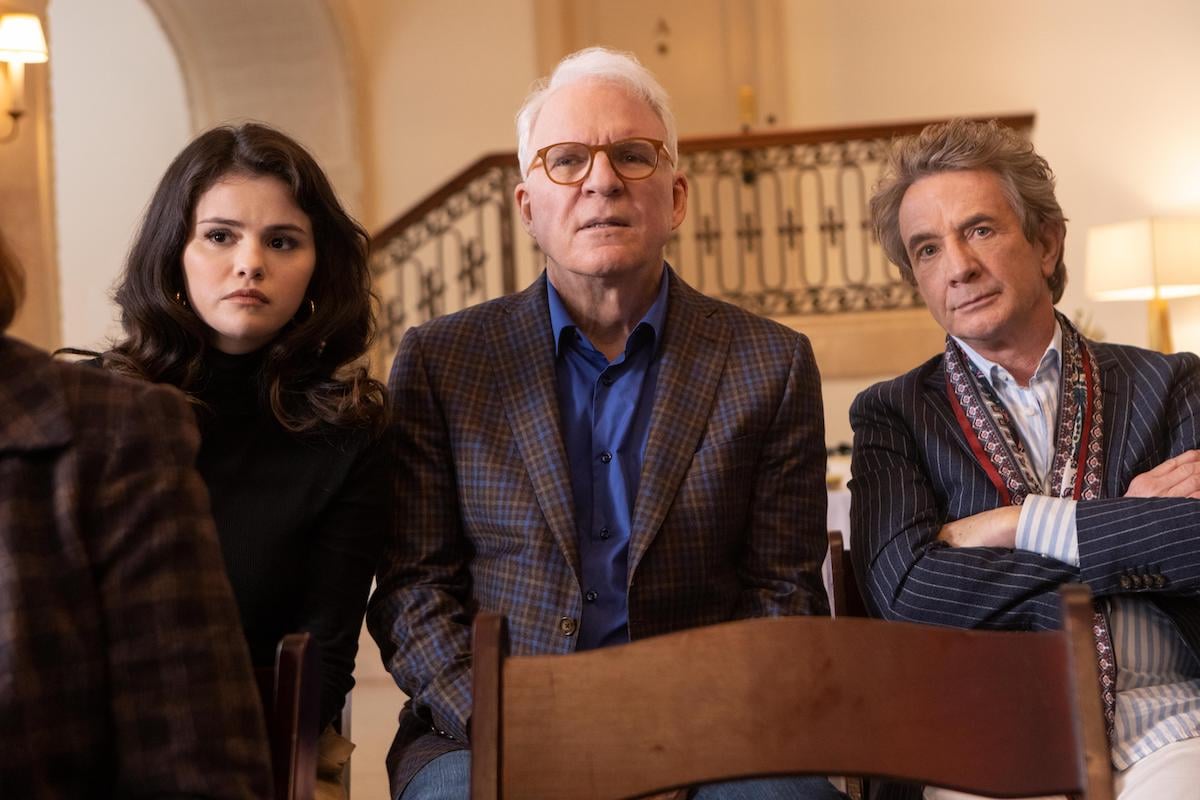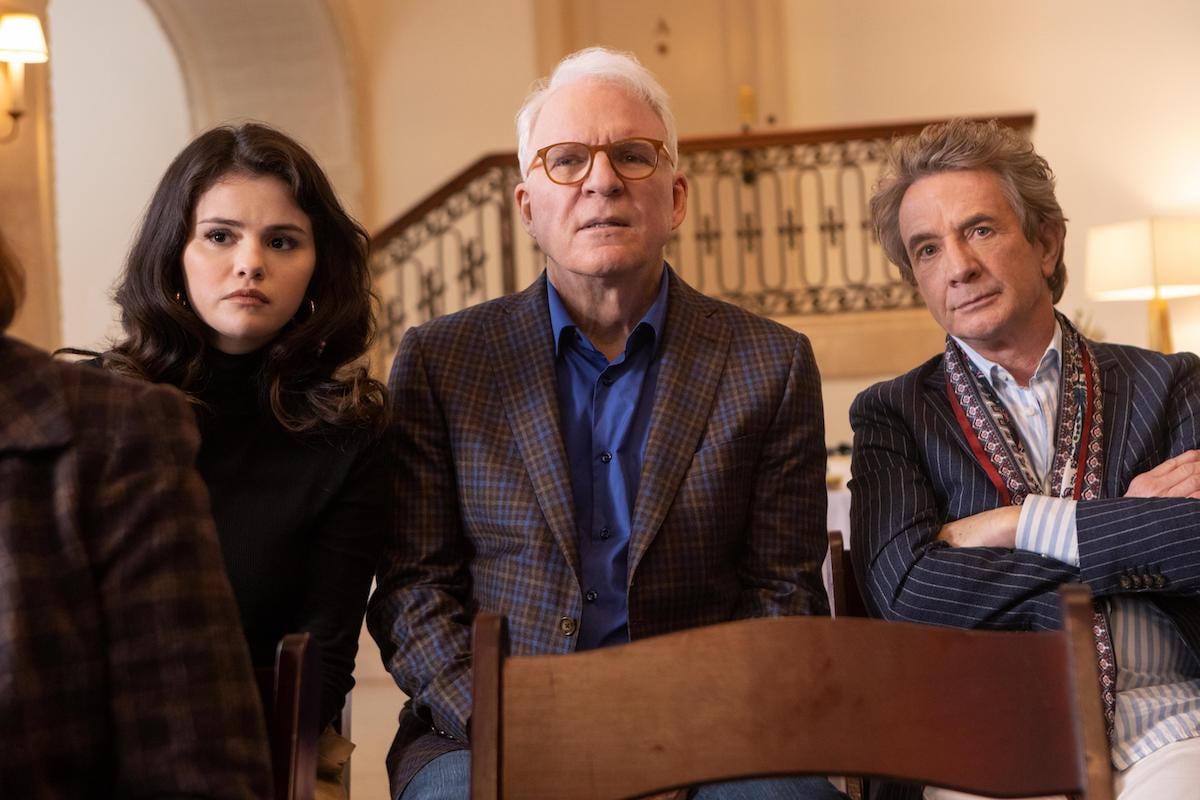 Established comic actors Martin and Short both earn a pretty penny for the show. Each earned $600,000 per episode of Only Murders in the Building, according to a recent report on TV star salaries from Variety. (Gomez's salary wasn't reported.) With 10 episodes in the show's debut season, that works out to a $6 million payday for each actor. 
Steve Martin's net worth is estimated at $140 million, while Martin Short has a net worth of $40 million, according to Celebrity Net Worth.
Steve Martin is a true-crime buff 
Martin helped create Only Murders in the Building. His own interest in true crime helped spark the idea for the show, he said in a recent interview with EW. 
"I  am a true crime obsessive," the one-time SNL star admitted, sharing that he enjoyed The First 48 and Forensic Files. But some recent trends in true crime reporting don't sit right with him. 
"The latest trend in true crime is to really get into the victims and who they are," he said. "And I always go, 'No, no. I just want to know how they solved it.' Because it's too tragic if you look at it personally. It's horrible. But the scientific solving of it to me is very interesting."
Gomez is also a true crime aficionado, revealing to EW that she'd even attended CrimeCon, an in-person event for people interested in the genre.  
Selena Gomez says she was 'intimidated' by her co-stars
Martin and Short, who are both in their 70s, have been working in Hollywood for decades. For Gomez, 29, teaming up with two such established comedians was a little nerve-wracking, she admitted to EW. 
"I was very intimidated," the Wizards of Waverly Place actor said. But she ended up having a "blast." 
"I realized I am in a time in my life I will never forget, working with these legends," she said. "They have taught me so much and make me laugh constantly. They have a sense of humor that's just classic — I feel like it doesn't exist anymore."
Only Murders in the Building premieres August 31 on Hulu. 
Check out Showbiz Cheat Sheet on Facebook!