Steve Martin Could Have Starred in This Controversial Stanley Kubrick Movie
Steve Martin once admitted he met with Stanley Kubrick to discuss a project he was working on. And fans won't believe which of the director's movies he could have starred in.
Steve Martin usually stars in relatively light-hearted movies. Sure, the actor often plays paternal roles in films such as Father of the Bride and Cheaper by the Dozen. But even when he's not an on-screen family man, Martin's blockbuster comedies — even those like The Jerk, All of Me, and Dirty Rotten Scoundrels — don't have much of a dark edge. So imagine what moviegoers could have gotten if Martin had collaborated with director Stanley Kubrick on a particularly wild project.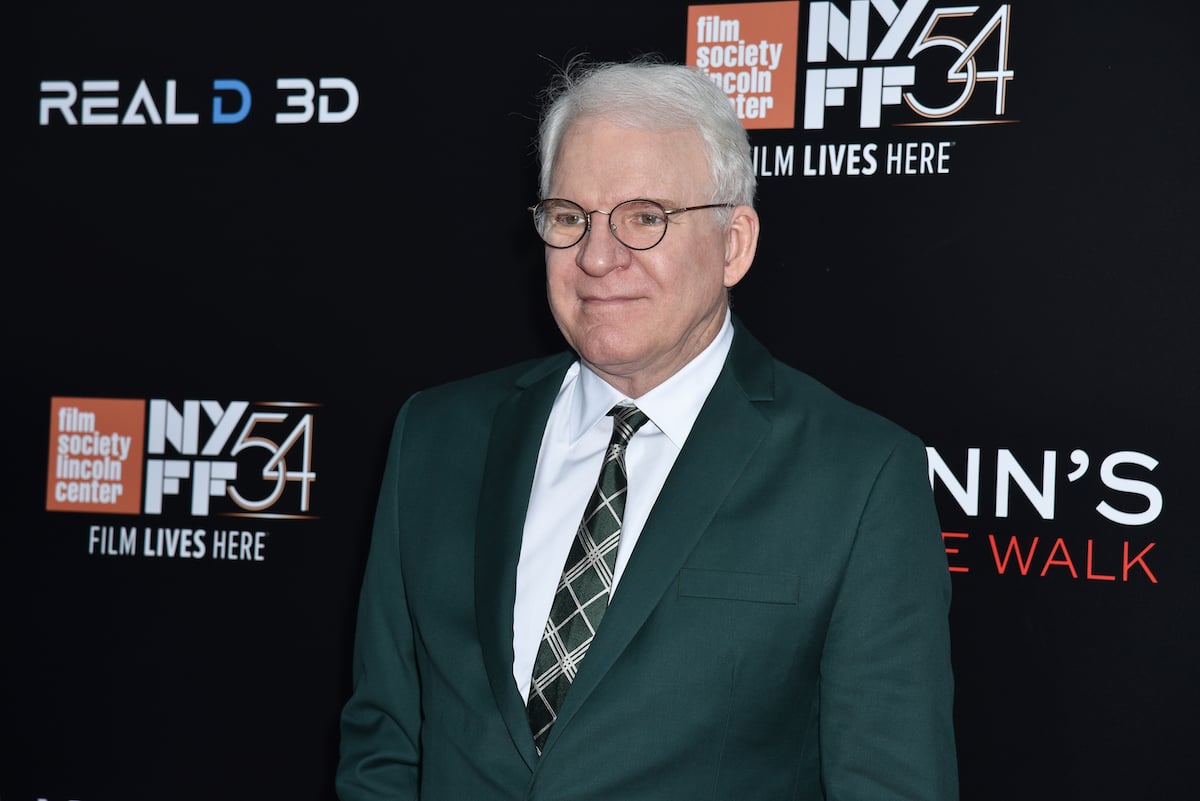 Steve Martin has dabbled in dramatic acting
Many comedic actors reach a point where they want to stretch themselves. Stars such as Robin Williams, Jim Carrey, and Adam Sandler all stepped into dramatic roles on several occasions. So it's perhaps not a huge surprise that Martin did the same. Granted, his efforts to become as well-known for his dramatic work were much more limited. But they do exist.
Martin proved he can infuse even his comedies with depth and pathos. But on the dramatic front, he also showed he can hold his own. 1997's The Spanish Prisoner from writer-director David Mamet is one example. Likewise, Martin lends a bit more complexity to his comedic screen presence with comedy-dramas A Simple Twist of Fate and Shopgirl. His most recent movie role was even 2016 war drama Billy Lynn's Long Halftime Walk.
Stanley Kubrick could have cast him in this
However, none of those roles could prepare Martin's fans for the movie he could have very well starred in. In an appearance on Charlie Rose, Martin once recounted a meeting he had with Kubrick. The conversation took place around 1979 to 1980 — as Martin believes The Jerk had yet to be released — and saw the actor share a meal and game of chess with the 2001: A Space Odyssey director.
And at one point, Kubrick pitched a movie to Martin that would eventually become 1999's Eyes Wide Shut. That film ultimately starred then-couple Tom Cruise and Nicole Kidman. And the erotic psychological thriller would have been a wild change of pace for Martin, considering the dark and sexually explicit places the story takes Cruise's Bill Harford.
Would Steve Martin have been a good choice?
Certainly, audiences might have struggled to see Martin as a family-friendly star if he'd taken such a risk. If he had starred in Eyes Wide Shut back in the 1980s, the actor's career likely wouldn't have led him down the lucrative path of playing parental roles in so many hits. But perhaps he would have been taken more seriously as a dramatic actor.
History has shown that many comedy stars are skilled at bringing out a darker side. And since Kubrick weaponizes Cruise's effortless charm, it's easy to see how he could have taken a similar approach with Martin. Eyes Wide Shut might not have been better with Martin, but it's intriguing to imagine what Martin could do in a similar role.