Steve Zahn's Net Worth Is the Highest of 'The White Lotus' Cast Members, but He Was 'Worrying About Not Working'
Before landing the role of Mark Mossbacher in HBO's The White Lotus, Steve Zahn was "worrying about not working." However, his net worth is the highest of the cast members who star in the new limited series on HBO Max. What is Steve Zahn's net worth, and why is he worried about not having a job?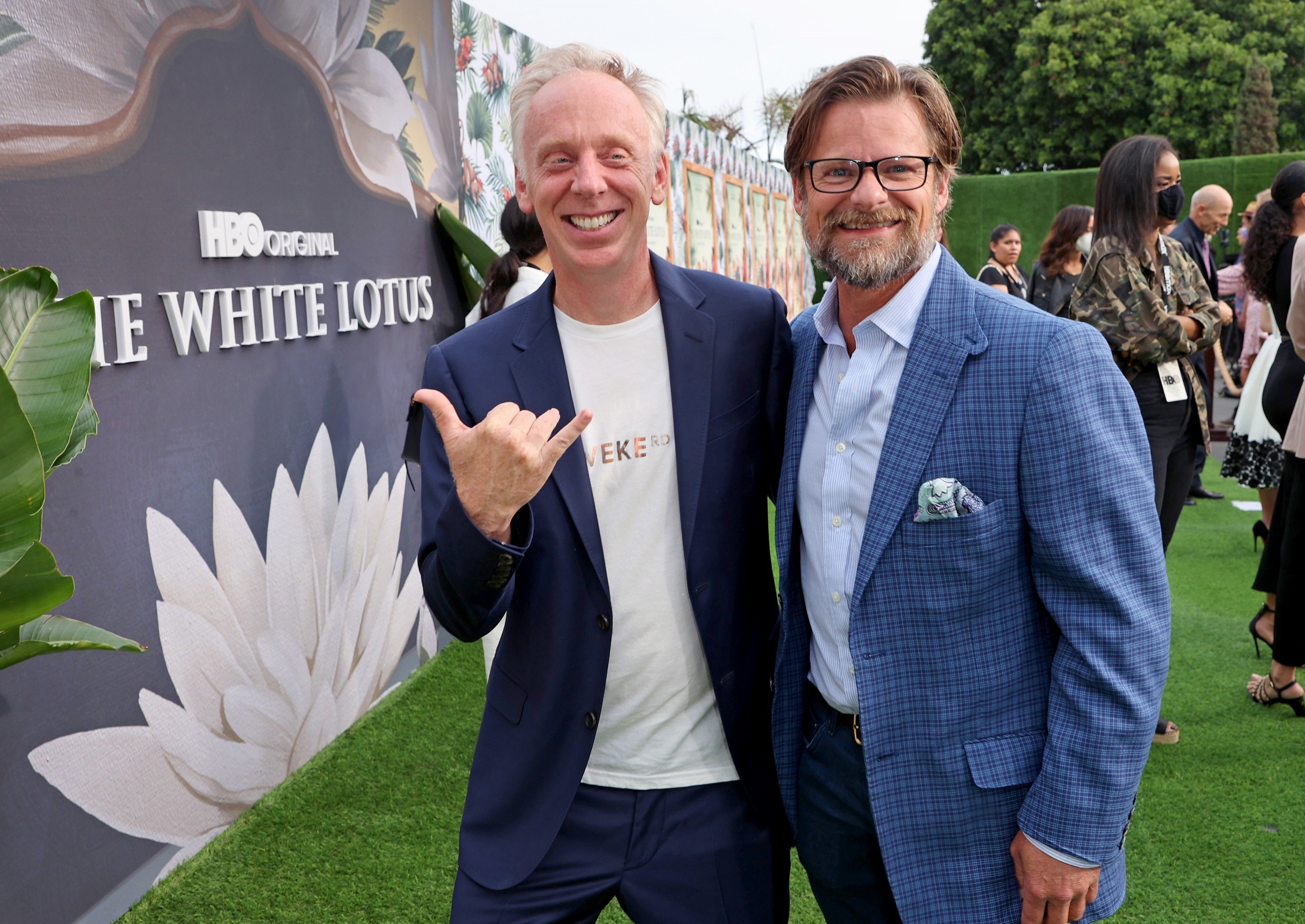 Steve Zahn's net worth
With over 40 years of acting roles in TV, movies, and Broadway, Steve Zahn is no stranger to Hollywood, and his net worth reflects it. His breakout role came in 1994 when he joined Ben Stiller's comedy Reality Bites, purely because, at the time, he was acting alongside Ethan Hawke in a play. From there, he had roles in numerous 1990s films and TV shows, including That Thing You Do!, You've Got Mail, and Out of Sight.
Zahn's most critically acclaimed movie came in 2001 when he starred opposite Drew Barrymore in Riding in Cars with Boys. Following that film, he also picked up voice roles in Stuart Little, Chicken Little, and The Good Dinosaur. 
In 2010, Zahn's television career took off when he took the role of Davis McAlary in HBO's Treme. After three seasons in the HBO series, the actor joined ABC's Modern Family cast as Ronnie LaFontaine. In 2021, Celebrity Net Worth estimates that Steve Zahn's net worth is around $25 million.
Steve Zahn worried about work during the COVID-19 pandemic, but not his net worth
With a net worth of 25 million, it comes as a surprise that Zahn was "worrying about not working" during the COVID-19 (coronavirus) pandemic. However, when viewers get a picture of where the actor quarantined, it might make more sense. In the 1990s, Zahn and his wife, Robyn Peterman, bought a cabin in Pennsylvania and a farm near the Delaware Water Gap. According to Esquire, in the early 2000s, the couple moved to a horse farm near Lexington, Kentucky. 
"I do it all myself," Zahn told the outlet in 2009. "[I take care of] three hundred and thirty acres, three horses, two goats, two sheep, six cats, three dogs, two kids, one wife, and a bunch of possums and raccoons running around."
So when the pandemic hit in 2020, Zahn and his family remained at that Kentucky homestead. After eight months, without a break from that rural life, the actor was ready to act in any film that came his way.
"I was sitting on this farm for eight months, living in 1850, and worrying about not working," Zahn recalled to The Hollywood Reporter. "I would've done anything, really. To have this brilliant script fall into my lap and have it be in Hawaii? It was green lights all the way. We were at the Maui Four Seasons. It was closed, so we were truly in a bubble. It felt like film camp."
Did Steve Zahn request a body double for 'The White Lotus'?
In one of the very early scenes of The White Lotus Episode 1, Zahn's character, Mark Mossbacher, goes full frontal to his on-screen wife, Nicole Mossbacher (Connie Britton), and HBO viewers. Mark feels that his testicles are enlarged, and he's worried it's cancer. Only a few short weeks after Netflix's Sex/Life revealed Adam Demos' penis, with no body double, Zahn joined the male nudity trend. However, in the same Hollywood Reporter article, Zahn revealed that he did use a body double and a prosthetic.
"I didn't even have to do that part," Zahn responded when asked if he had to wear a prosthetic. "It's somebody else wearing a prosthetic. That's about as absurd as it gets, right?"
With a net worth of $25 million, it sounds like Steve Zahn can turn down some things, even if he says he "would've done anything, really."