Did Steven Spielberg's 'A.I.: Artificial Intelligence' Fail Because of Steak Sauce?
Steven Spielberg has been one of the most iconic filmmakers of all time for so long that it's now wild to consider he wasn't always. However, prior to Jaws' release — and subsequent creation of the summer movie season — Spielberg was nearly fired from the movie. It's not the first time he faced adversity, of course. Even 2001's expensive sci-fi epic A.I.: Artificial Intelligence underperformed, though perhaps for a strange reason.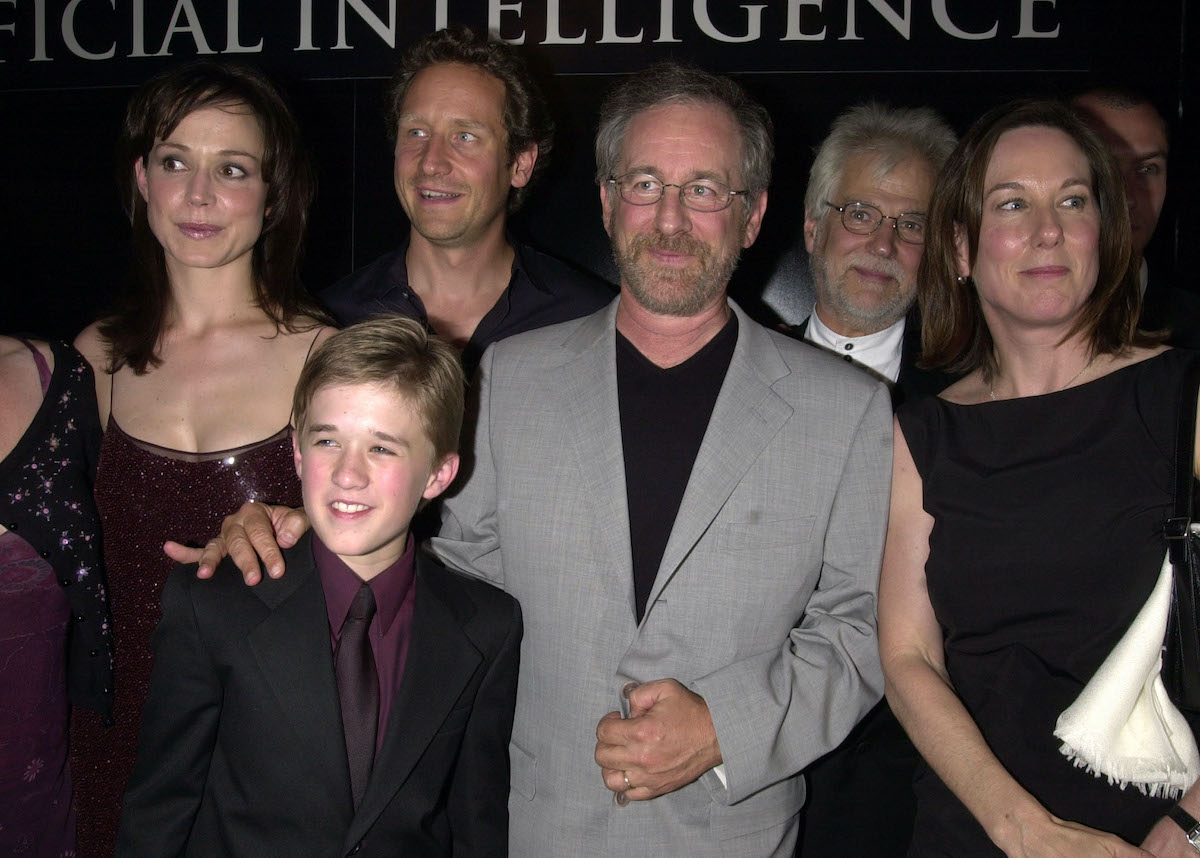 Steven Spielberg movies tend to become massive hits
After Jaws created the modern blockbuster, Spielberg followed the film with Close Encounters of the Third Kind. And these two movies kicked off a string of (mostly) beloved hits for the director. The Indiana Jones series, E.T. the Extra-Terrestrial, Jurassic Park, Saving Private Ryan, and War of the Worlds were all significant moneymakers that fans still revisit today.
Of course, Spielberg has landed a few box office disappointments along the way. 1987's Empire of the Sun — the first starring role for young Christian Bale — 1997's historical epic Amistad, and especially the 1979 comedy 1941 proved Spielberg isn't infallible. All three failed to meet box office expectations. And the same is true of A.I.: Artificial Intelligence.
How a steak sauce impacted Steven Spielberg's movie
On paper, A.I.: Artificial Intelligence seemed like an easy blockbuster. The 2001 movie sees Spielberg return to the sci-fi genre he does so well. And it starred Haley Joel Osment right after his Oscar nomination for his iconic performance in The Sixth Sense. Plus, the movie's allure stemmed from Spielberg's friendship with the late Stanley Kubrick, who had once planned to direct it himself.
Yet, the movie — while not a disaster — certainly didn't live up to the hype, at least financially. Against a $100 million production budget, A.I.: Artificial Intelligence earned $79 million domestically and $236 million worldwide, according to Box Office Mojo. Exactly why is anyone's guess. But upon the movie's release, The Wall Street Journal speculated its lack of buzz tied back to a popular steak sauce.
After all, upon first glance, the movie's logo might look like it's referring to A.1. Sauce. In fact, Matt Lauer even mistakenly referred to the movie as such on NBC's Today. In its piece, WSJ addressed whether this seeming lack of clarity over something as huge as a new Spielberg release meant trouble at the box office. As it turned out, it didn't make nearly as much as it probably should have. And the A.1. confusion might have played a role.
'A.I.: Artificial Intelligence' just turned 20 years old
Even though A.I.: Artificial Intelligence wasn't an out-and-out blockbuster, the film still has its fans. In fact, its reputation has only grown over time. As the movie turns 20 years old, it stands as not necessarily one of Spielberg's biggest hits but perhaps one of his most interesting films. Its passing confusion with A.1. sauce, it seems, is no longer an issue.
Considering its dark tone and tragic ending, A.I.: Artificial Intelligence was probably never meant for mainstream success. Sure, Spielberg could have directed Harry Potter and the Sorcerer's Stone instead. But the director likely stands by his choice to honor Kubrick and deliver one of the most idiosyncratic movies of his career.