Steven Spielberg Didn't Even Have to Direct His Biggest Hit Movie
Even the most wildly successful filmmakers in cinema history have to start somewhere. Take Steven Spielberg, for instance. The director eventually went on to become the Oscar-winning icon he is today. But even as a child, Spielberg was already making movies. However, with a filmography as legendary as his, which Spielberg movie is the biggest hit of all? Chances are, even his hardcore fans will be surprised by the answer.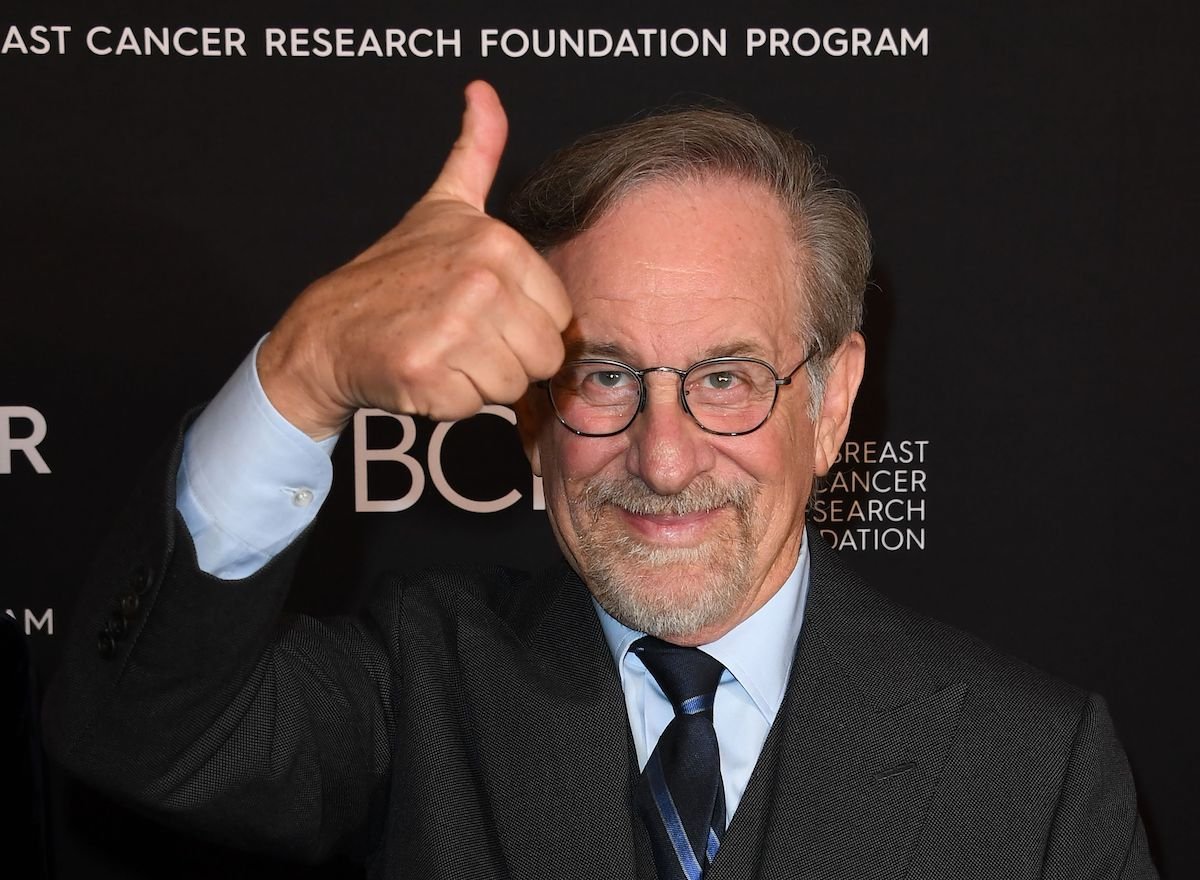 What is Steven Spielberg most famous for?
Spielberg's official film debut — not including his amateur production Firelight — was 1971's Duel. That movie is among the director's most overlooked projects. But it wouldn't take long until Spielberg the icon was born. 1975's Jaws cemented the filmmaker as a blockbuster filmmaker. The film changed the industry and certainly set the stage for many of Spielberg's future projects, including Raiders of the Lost Ark and Jurassic Park.
Yet, despite his popcorn-friendly hits, Spielberg simultaneously cultivated a reputation of being an awards favorite. The Color Purple received 11 Oscar nominations but no wins, an Academy Award record. But later films such as Schindler's List, Saving Private Ryan, Lincoln, and Bridge of Spies all won major awards. Fans debate what the best Spielberg movies of all time are, as he has so many iconic films to his name.
What's the biggest hit among Steven Spielberg movies?
As far as Spielberg's biggest hit, the answer is clear. Once upon a time, 1982's E.T. the Extra-Terrestrial stood as one the highest-grossing movies ever made. And while that film and Jurassic Park remain Spielberg's most successful directorial movies, he didn't direct his biggest hit at all. Rather, the highest-grossing movie with which he was involved in 2015's Jurassic World, .
Directed by Colin Trevorrow, that movie is a reboot/sequel and the fourth installment of the Jurassic Park franchise. According to Box Office Mojo, Jurassic World earned $1.67 billion worldwide. After directing the first two, Spielberg shifted into an executive producer role for subsequent movies. But since Trevorrow's movie owes so much to Spielberg's own, it's still very much a win for him too.
The director is involved in a ton of other movie franchises
Since the 1980s, Spielberg has produced both his own movies and those of his peers. These include not only movies like Poltergeist, The Goonies, and Who Framed Roger Rabbit. Rather, the director has his hands in a ton of other franchises for which he never lent his directorial skills at all.
Spielberg produced hit franchises as Back to the Future, Gremlins, Poltergeist, Men in Black, and Transformers. He'll continue on as an executive producer of the upcoming sixth Jurassic Park movie. Jurassic World: Dominion — which hits theaters on June 10, 2022 — reunites the cast of Spielberg's original movie.