Steven Spielberg Explained Why 'E.T' Is So Important to Him
Jurassic Park might be the movie that earned Steven Spielberg $250 million. But considering — unlike that dinosaur franchise — E.T. the Extra-Terrestrial has remained only a standalone movie, its impact on his career is impressive. However, the film's integral role in Spielberg's life isn't tied solely to its box office or critical performance. Rather, E.T. holds a much more special place to the director than fans might realize.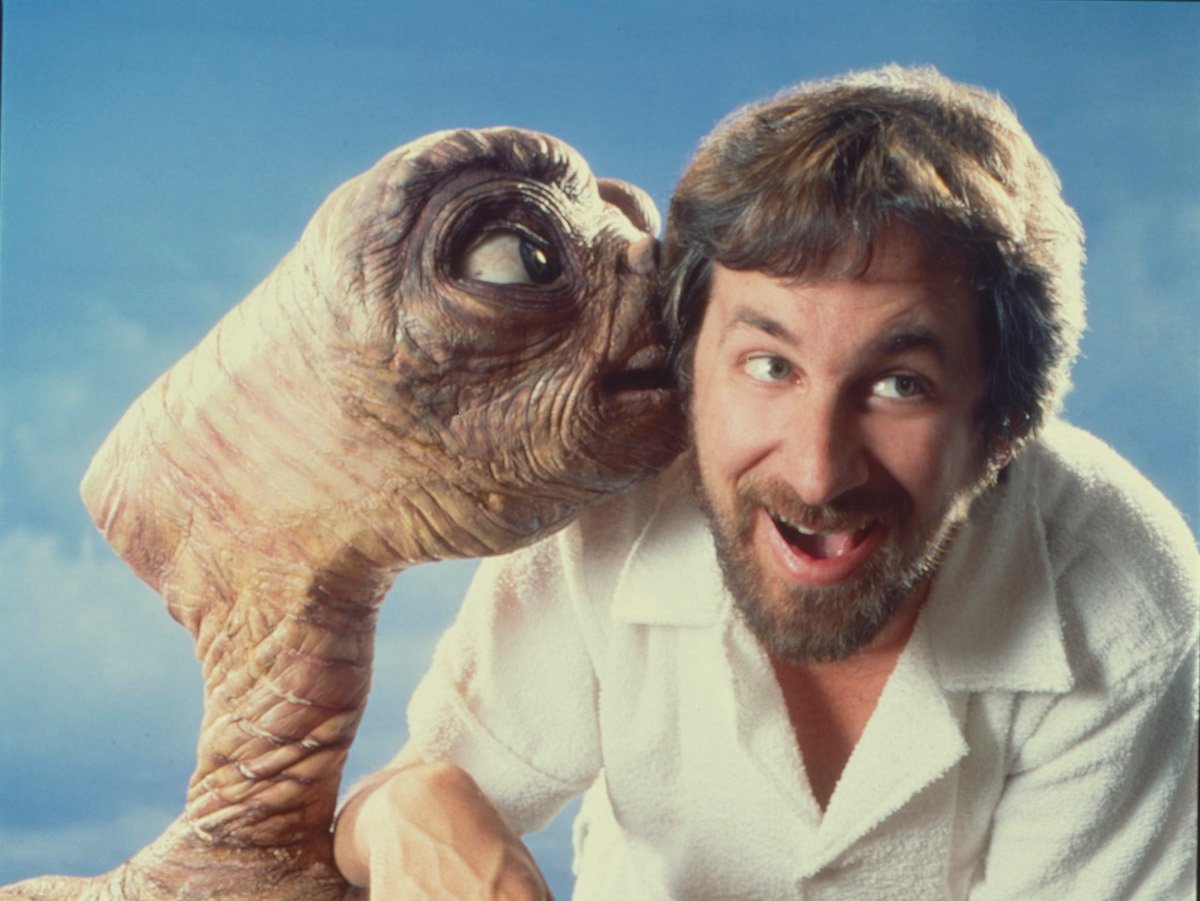 'E.T. the Extra-Terrestrial' remains one of Steven Spielberg's biggest hits
Spielberg's synonymous with so many hits. And yet, even with inflation, E.T. the Extra-Terrestrial remains the second highest-grossing movie he's directed. According to The-Numbers.com, the film has earned $793 million worldwide. That puts it just behind Jurassic Park as Spielberg's top moneymaker. It also beats out Jaws, Saving Private Ryan, War of the Worlds, and the entire Indiana Jones franchise.
The film — which stars Henry Thomas as a young boy who befriends a lost alien — has long been a pop cultural touchstone. A key sequence involving flying bicycles even inspired the logo for Spielberg's production company, Amblin Entertainment. The film also gave him a third brush with the Best Picture and Best Director Oscars. He lost both awards to his future Jurassic Park star Richard Attenborough for Gandhi.
The 1982 classic is particularly important to the legendary filmmaker
E.T. the Extra-Terrestrial is more than just one of Spielberg's many hits then. The movie is a reflection of Spielberg's own inner child. In a 1982 interview with The New York Times, the director shared why he wanted to tell a story about kids in the first place. And his explanation says a lot about how he sees himself as well as why E.T. still resonates with audiences today.
"I've always wanted to do something about kids because I'm still a kid. I'm still waiting to get out of my Peter Pan shoes and into my loafers. I think it's easier for me to have a complete conversation from Pac-Man to exobiology with an 11-year-old than it is to sit down with an adult and discuss Nietzsche and the Falklands. Why? I guess because I'm probably socially irresponsible and way down deep I don't want to look the world in the eye. Actually, I don't mind looking the world in the eye, as long as there's a movie camera between us."
His 1982 film then seems to be Spielberg's love letter to the wonder and terror of childhood. The director was so passionate about the project that he even began working on it in the middle of Close Encounters of the Third Kind. With that in mind, the two sci-fi movies do share some common themes and story points.
Steven Spielberg releases his first musical in 2021
Spielberg looks to tap into a different part of his childhood with his next project. In 2021, the director releases his remake of classic movie musical West Side Story. The film stars Rachel Zegler, Ansel Elgort, David Alvarez, and Ariana DeBose. And its the realization of Spielberg's long-standing desire to make his first musical.
Since he was only 14 when the 1961 film released, fans can likely expect Spielberg's West Side Story to be largely reverent to the original film and the stage production on which it is based. He's already spoken about how he aims to update the story. Fans will see what that entails when the movie hits theaters on Dec. 10, 2021.