Steven Spielberg Once Paid George Lucas the Best Compliment Ever
Steven Spielberg and George Lucas became two of Hollywood's most famous directors around the same time. And the filmmakers have shared a longtime friendship, one which led to the creation of the Indiana Jones franchise. Spielberg even once paid Lucas an epic compliment that speaks to why they work so well together.
Steven Spielberg might be an Oscar-winning Hollywood icon now. But even before he and George Lucas were legendary filmmakers, they were peers. Both men released their first major movies — Spielberg's Duel and Lucas' THX 1138 — in 1971. And they helped shape the future of cinema a few years later when Jaws and then Star Wars created the summer movie season. Spielberg once even praised Lucas in the most impressive way.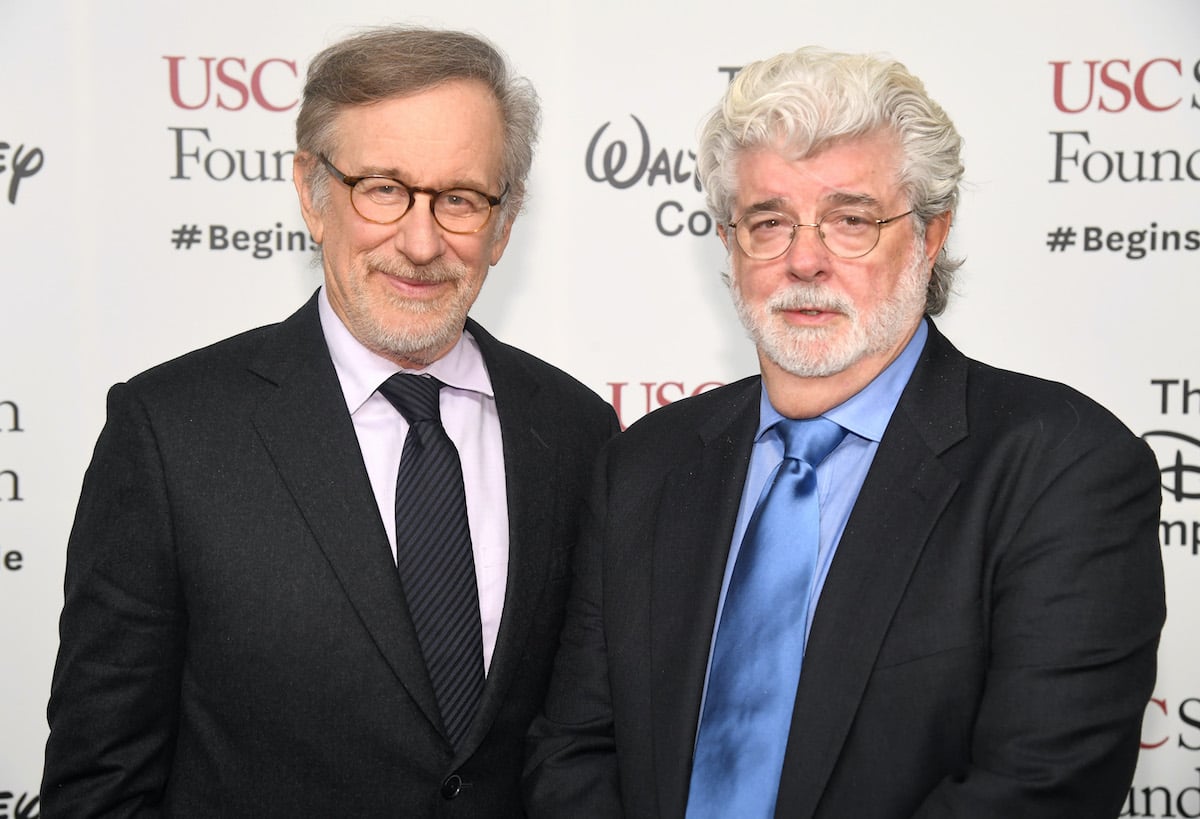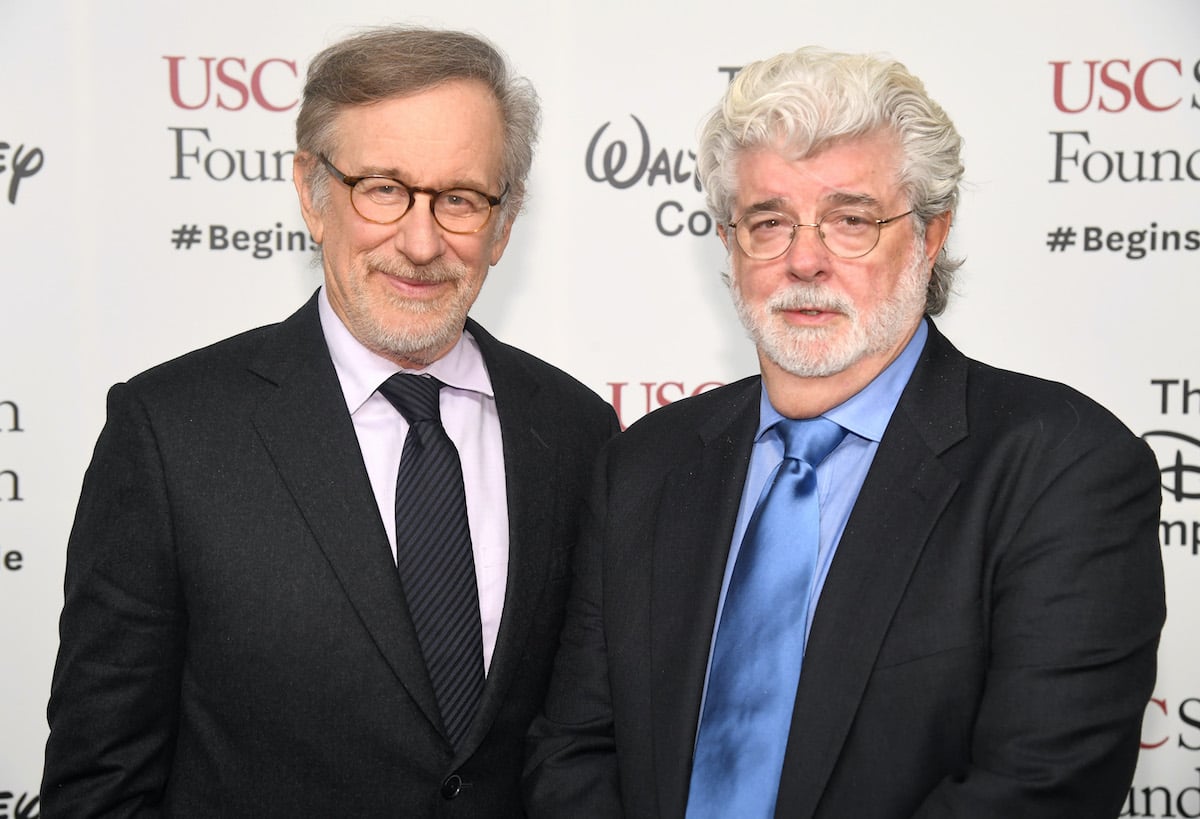 Are Steven Spielberg and George Lucas friends?
Thanks to their shared experiences in Hollywood, Spielberg and Lucas have been friends for decades. The two directors have often vocally supported each other's work. And they have a long-standing collaboration in the Indiana Jones franchise. Spielberg directed the four existing films, while Lucas produced and held a story credit.
The two blockbuster filmmakers also have a friendly competition going. In particular, Spielberg took out an advertisement in Hollywood trade Variety after Lucas' Star Wars topped Jaws at the box office. And decades later, Spielberg assisted in the fight sequence between Obi-Wan Kenobi (Ewan McGregor) and General Grievous (voiced by Matthew Wood) in Star Wars: Episode III — Revenge of the Sith.
Steven Spielberg's epic compliment explains they work so well together
Few directors are as revered or well-known in the industry as Spielberg. So the filmmaker paid his longtime friend Lucas an epic compliment when he name-dropped him during a 1985 interview. Looking back on his early career, Spielberg told Rolling Stone why he loved working with Lucas behind the camera.
"The person I enjoy working for more than anybody is George Lucas. He's the best boss I ever had, because he is the most talented boss I ever had."
The bond between the two filmmakers is perhaps the biggest reason why the Indiana Jones franchise is the only one in which Spielberg has stayed on to direct every installment. Other than that series, the only other sequel he directed is The Lost World: Jurassic Park. Sure, the films were beloved. But Spielberg could have produced and hired another director. As it turns out, he just really loved working for Lucas.
'Indiana Jones 5' breaks up their longtime collaboration
Lucas and Spielberg have fostered a friendship even before they hit it big in Hollywood. That continues even to this day. However, their professional relationship has all but fizzled out. The two directors collaborated on four Indiana Jones movies, of course. But just because Indiana Jones 5 is on the way doesn't mean things haven't changed.
When Lucas sold Lucasfilm to Disney in 2012, he relinquished creative control. And so — as was the case with the Star Wars sequel trilogy — Lucas isn't involved in Indiana Jones' return. Spielberg isn't even directing it, though he will stay on as an executive producer. James Mangold (Logan) steps behind the camera this time around. Indiana Jones 5 will hit theaters on July 29, 2022.