Is Steven Spielberg the Highest-Grossing Director of All Time?
Over the years, Steven Spielberg has done an impressive job illustrating his filmmaking style. The legendary director has — one film at a time — shared his own perspective with his fans. His sensibility especially shines through in films such as E.T. the Extra-Terrestrial. But is his extensive list of box office hits strong enough to earn Spielberg the title of the highest-grossing director of all time? Let's explore.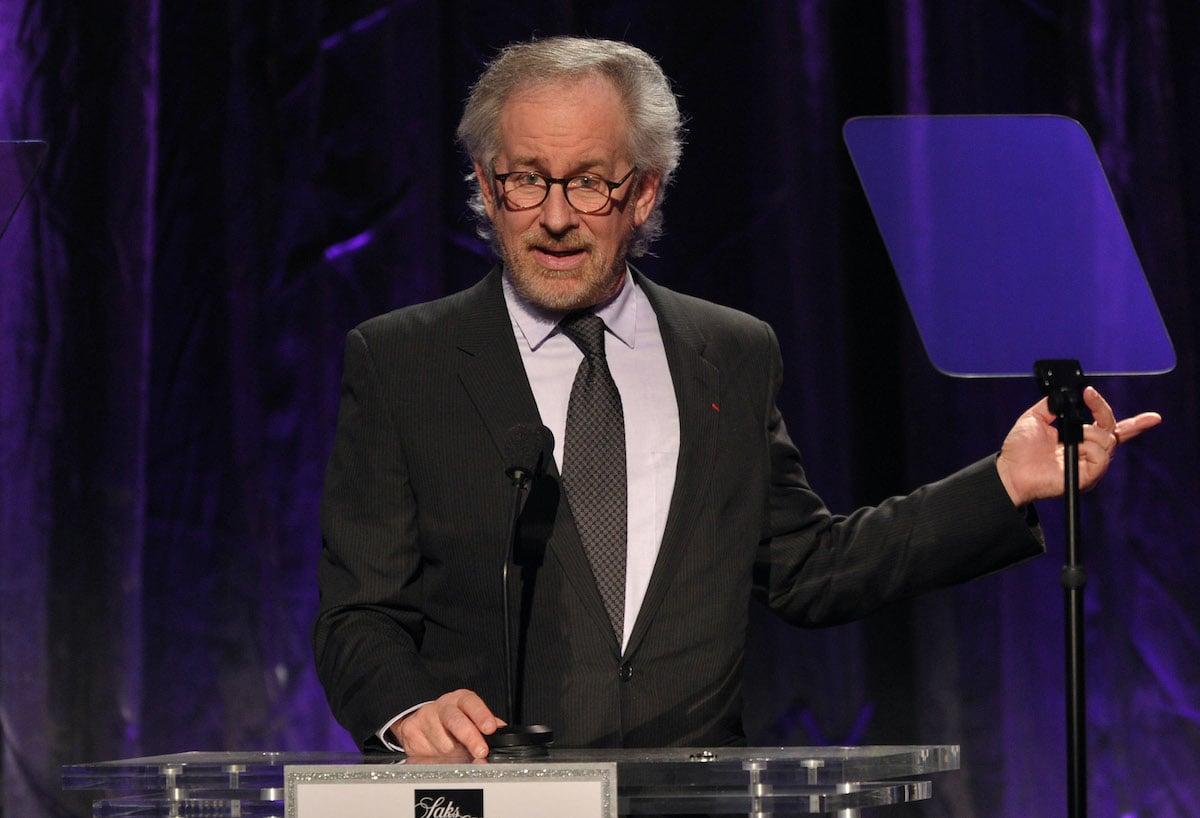 Steven Spielberg has made so many iconic movies
No matter when they grew up, every generation since the 1970s has its own pivotal Spielberg movies. Films early on in his career — such as Jaws, Raiders of the Lost Ark, and E.T. — shaped its young viewers. Likewise, 1990s kids often cite movies such as Hook and Jurassic Park as pivotal to fostering their love of film. And that's not even counting the films he produced and didn't direct, like Back to the Future and Jurassic World.
In that decade, Spielberg also officially became an Oscar darling, earning awards for Schindler's List and Saving Private Ryan. Subsequent dramas Lincoln, Bridge of Spies, and The Post helped solidify his devotion to bringing history to life. And War of the Worlds, The Adventures of Tintin, and Ready Player One kept escapist genre entertainment in the picture. It all adds to a wildly varied, incomparable Hollywood career.
But is he the highest-grossing filmmaker of all time?
In the end, fans might still be wondering whether Spielberg is indeed the highest-grossing director of all time. Do all those movies add up to Spielberg's supremacy in Hollywood? In fact, they do According to The-Numbers.com, Spielberg's movies do earn him that title. Collectively, his films have earned $10.5 billion, with an average of $293 million per movie. His biggest hit? 1993's Jurassic Park, Spielberg's only $1 billion grosser.
The runners-up are Joe and Anthony Russo — the directors behind several Marvel movies, including 2019's Avengers: Endgame — and The Lord of the Rings auteur Peter Jackson. Michael Bay rounds out the top five, thanks to the Spielberg-produced Transformers franchise. And such hot names as James Cameron, Harry Potter director David Yates, Christopher Nolan, J.J. Abrams, and Tim Burton fill out the rest of the top 10.
Steven Spielberg's first musical hits theaters in 2021
Thankfully, Spielberg has never completely rested on his success. The director continues to follow his own interests, hence the persistent forays into historical drama. But he's also tapped into new genres along the way. Case in point, his next movie marks Spielberg's first-ever attempt at making a movie musical. That's a goal he's been harboring for many years.
And he isn't taking the easy route with this hotly anticipated next project. Rather than crafting an original musical, Spielberg is daring to remake one of the most popular movie musicals of all time: 1961's West Side Story. His version stars Rachel Zegler and Ansel Elgort. And it's currently set for release on Dec. 10, 2021, only in theaters.