Steven Spielberg Decided to Make 'Jurassic Park' After Seeing This Theme Park Attraction
Steven Spielberg made a beloved classic with 1993's 'Jurassic Park.' But the movie might not exist if the director hadn't visited Universal Studios first.
Casual moviegoers might not recognize a ton of directors by name. But Steven Spielberg has been so omnipresent in Hollywood for decades. The iconic director has delivered so many beloved movies, including Jaws, Raiders of the Lost Ark, and E.T. the Extra-Terrestrial. But Spielberg only decided to make one of the most popular movies of his career, 1993's Jurassic Park, after seeing a certain theme park attraction in action.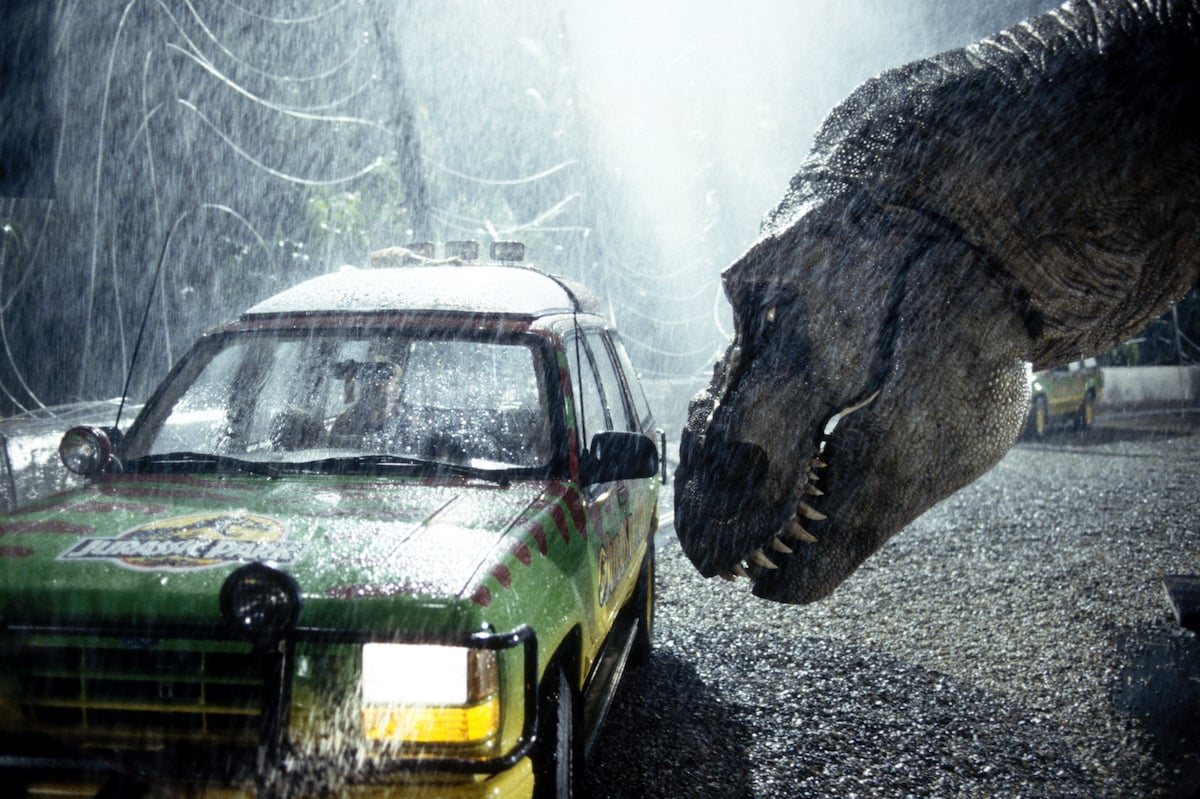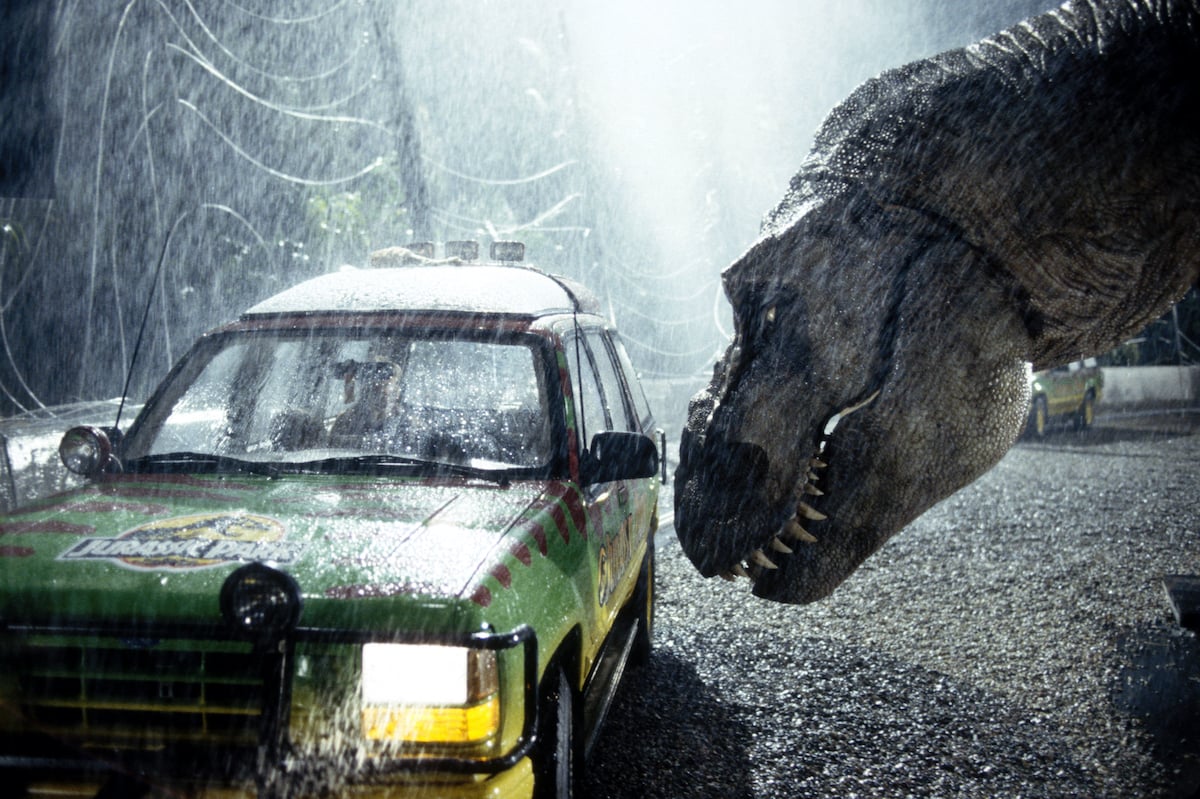 'Jurassic Park' is Steven Spielberg's biggest hit movie
Indeed, Jurassic Park isn't just one of Spielberg's signature hits. The movie stands as the director's highest-grossing release with more than $1 billion at the worldwide box office, according to The-Numbers.com. Based on the Michael Crichton novel, the film has inspired an ongoing media franchise, including six movies so far.
As for Spielberg himself, he has reportedly earned more than $250 million from just his work on Jurassic Park alone. The filmmaker has also served as an executive producer on every installment of the franchise since then. So needless to say, Spielberg's bank account is probably glad he decided to bring the dinosaurs to life.
The director was inspired by a theme park attraction
Of course, recreating these prehistoric creatures in a realistic way was a tall order, especially in the early 1990s. Computer-generated imagery was still fairly early in its development. But according to the Netflix series The Movies that Made Us, Spielberg was convinced robotics could work on screen after he saw Kongfrontation, a Universal Studios theme park attraction that brought guests face to face with King Kong.
"[King Kong] moves with wonderful smoothness," Spielberg said in a clip from The Making of Jurassic Park, featured in the Netflix show. "You can actually see muscle tone moving underneath the fur, and I was very impressed with that."
In the end, Jurassic Park used a combination of techniques, including CGI and puppetry. But special effects wizard Stan Winston did rely heavily on animatronics for the movie's dinosaurs. Perhaps this is why the visuals in Spielberg's movie hold up even better than so many of the films that have hit theaters in the decades since.
'Jurassic World: Dominion' releases in summer 2022
That 1993 film was the foundation for the Jurassic Park film franchise. Spielberg vacated the director's chair on the series after 1997's The Lost World: Jurassic Park. But the series has kept going strong. 2001's Jurassic Park III left the movies at a creative crossroads, one it has overcome spectacularly since 2015.
That year's Jurassic World effectively rebooted the series with new characters. But its 2018 sequel, Jurassic World: Fallen Kingdom, teased a return to the franchise's roots. And its follow-up, Jurassic World: Dominion, reunites the main cast of the original film for the first time since 1993. It hits theaters on June 10, 2022.