Steven Spielberg Nearly Directed This Tom Hanks Classic But Dropped Out
Steven Spielberg is easily one of Hollywood's most successful directors. After all, his filmography includes some of the most beloved movies ever made. And he reportedly earned $250 million from Jurassic Park alone. But every filmmaker needs a winning team around them. Luckily for Spielberg, he has a long-standing collaborative friendship with Tom Hanks. And as it turns out, they almost worked together much earlier.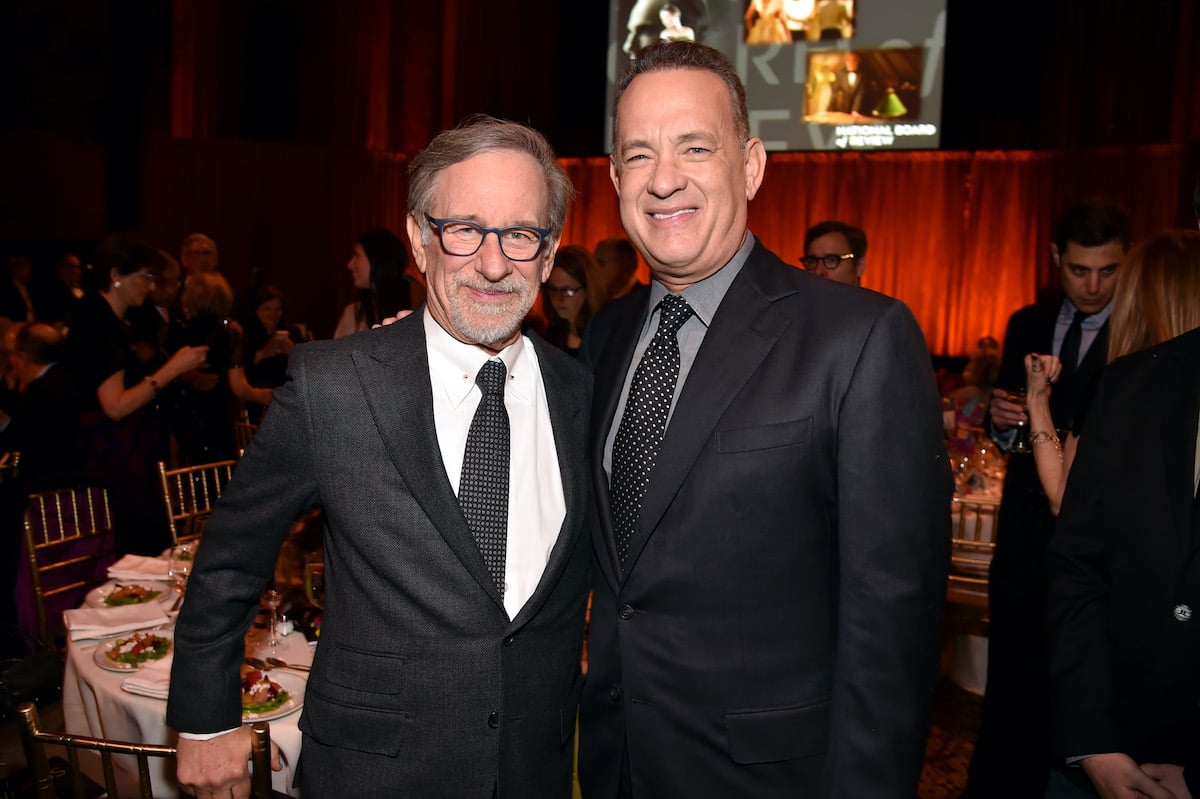 Steven Spielberg has worked with Tom Hanks five times
Spielberg and Hanks have been famous friends for decades. And as 1998's Oscar-winning Saving Private Ryan proved, the two men certainly know how to play to each other's strengths. That movie famously lost Best Picture that year, despite being a standout in both of their careers. But the Spielberg-Hanks collaborations just kept on coming.
In the early 2000s, Spielberg released back-to-back movies featuring Hanks in a leading role: 2002's Catch Me If You Can and 2004's The Terminal. Then more than a decade later, they reunited for 2015's Bridge of Spies and, soon thereafter, 2017's The Post. However, if things had worked out differently, Spielberg might have helped make Hanks an A-list movie star back in the 1980s.
RELATED: What 5 Tom Hanks Movies Will Never Be Forgotten?
The director nearly made Tom Hanks' breakthrough movie
Hanks truly became a de facto "movie star" when he won back-to-back Academy Awards in the early 1990s. But the precursor to that success came years earlier. In the early and mid-1980s, Hanks was known solely for light comedies such as TV's Bosom Buddies and movies like Splash and Bachelor Party. But 1988's Big earned him a sense of legitimacy in the business, leading-man status, and his first Oscar nod.
According to the New York Post, Spielberg nearly directed Big. After all, his sister Anne Spielberg co-wrote it. But there's a catch. At the time, Spielberg wanted Harrison Ford for the lead role. Ultimately, he and Ford both dropped out. And Penny Marshall stepped in, offering it to Hanks who — after initially turning it down — ultimately signed on. Still, it's wild to imagine a world where Spielberg directed the comedy with Ford instead.
RELATED: Why Did Tom Hanks Shake in 'Saving Private Ryan'?
Are Tom Hanks and Steven Spielberg the best actor-director pairing?
Hanks and Spielberg might be one of the best-known actor and director pairs of the past 25 years. But are they the best? Their films range from universally beloved (Saving Private Ryan) and underrated (Catch Me If You Can) to mostly forgotten (The Terminal) and under-seen (Bridge of Spies).
Still, there's an argument to be made that Spielberg's earnestness is the perfect fit for Hanks' everyman likability. At the moment, the two don't appear to have any new collaborations in the works. But knowing how close their friendship is, it's probably only a matter of time until they find themselves working together again.