How Much Does Steven Spielberg Get Paid to Direct a Movie?
Few directors have achieved the kind of mainstream success as Steven Spielberg. His films have defined the industry and shaped generations. And yet, it almost never happened, as Spielberg nearly lost his gig directing Jaws. Instead, he changed Hollywood forever starting with that 1975 release. But some Spielberg fans might be wondering just how much the iconic filmmaker gets paid to direct a movie. Well, here's the answer.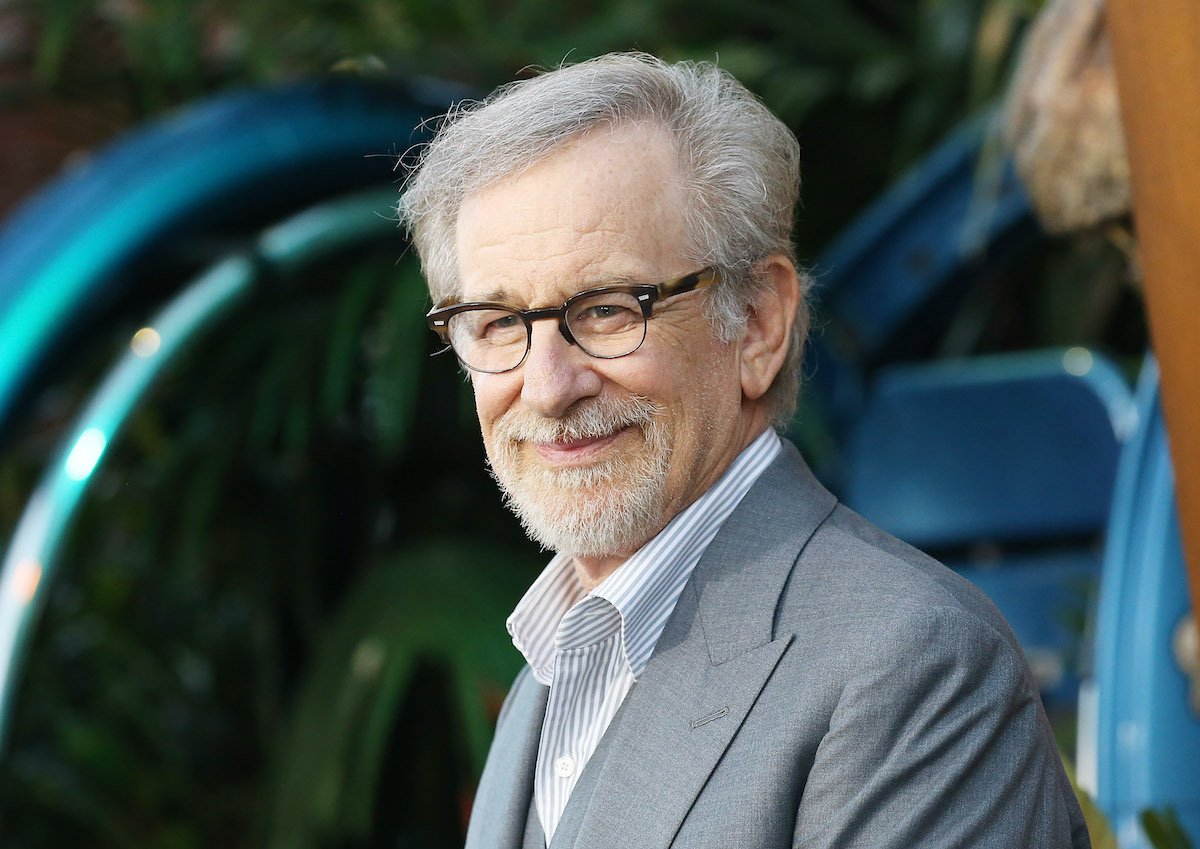 What are Steven Spielberg's most famous movies?
Before uncovering Spielberg's per-movie paycheck, it's worthwhile to look at everything he's accomplished. After all, Jaws was only the beginning of his legacy as a purveyor of top-notch blockbuster entertainment. Movies like Close Encounters of the Third Kind, Raiders of the Lost Ark, and E.T. the Extra-Terrestrial soon followed, with the last one initially topping Star Wars to become the highest-grossing of all time.
The following decades brought countless more classics, including Jurassic Park, Saving Private Ryan, and Minority Report. With unmatched versatility, Spielberg shifts from popcorn sci-fi adventure to heady historical dramas with ease, often in the same year. And he's even picked up three Academy Awards for his efforts, including Best Picture for 1993's Schindler's List. Considering all that experience, how much does he make for each movie he directs?
RELATED: 'E.T.' Director Steven Spielberg 'Freaked Out' the Cast When He Ate Something Alive
What is the director's typical paycheck to direct a movie?
According to Celebrity Net Worth, Spielberg earns an upfront salary of $10 million. With his track record, that's a generally lower-than-expected total. However, he compensates for that by working in a percentage of a movie's revenue into his contract. For instance, the site points out Spielberg earned roughly $250 million for Jurassic Park alone. That likely includes not only box office but other revenue sources such as merchandising.
With such a business-savvy approach to his career, no wonder Spielberg's reported net worth is $7.5 billion as of 2021. In addition to the movies he directs, Spielberg produces a ton of movies, including the Back to the Future, Gremlins, Men in Black, and Transformers franchises. Such wealth places Spielberg in very elite company and solidifies his reputation as perhaps the most influential, iconic director working today.
RELATED: Steven Spielberg's Directorial Debut Was a Sci-Fi Film With a $500 Budget
Steven Spielberg's 'West Side Story' releases in 2021
Next up, Spielberg is stretching his filmmaking muscles in a very surprising way. With the exception of 2005's War of the Worlds starring Tom Cruise, he has never directed a remake. And he's never made a musical either. Now Spielberg is set to do both with his upcoming West Side Story remake, due out on Dec. 10, 2021.
The new film stars Rachel Zegler, Ansel Elgort, David Alvarez, and Ariana DeBose. Although originally set for a December 2020 release, the movie is finally on track to hit theaters on the original 60th anniversary. It remains to be seen if Spielberg has another lucrative hit on his hands. Perhaps he might even find another of his films in the awards conversation.