Steven Spielberg Admitted a 'Real Chemical Imbalance' Guides His Career
Steven Spielberg hasn't always been one of Hollywood's most legendary filmmakers. But it certainly seems that way. Films such as Jaws and Raiders of the Lost Ark helped establish Spielberg as a major creative force. And 1990s hits like Jurassic Park and Saving Private Ryan further cemented his position as one of cinema's greatest champions. Interestingly, Spielberg credits his ongoing success to his interest in the fantastical.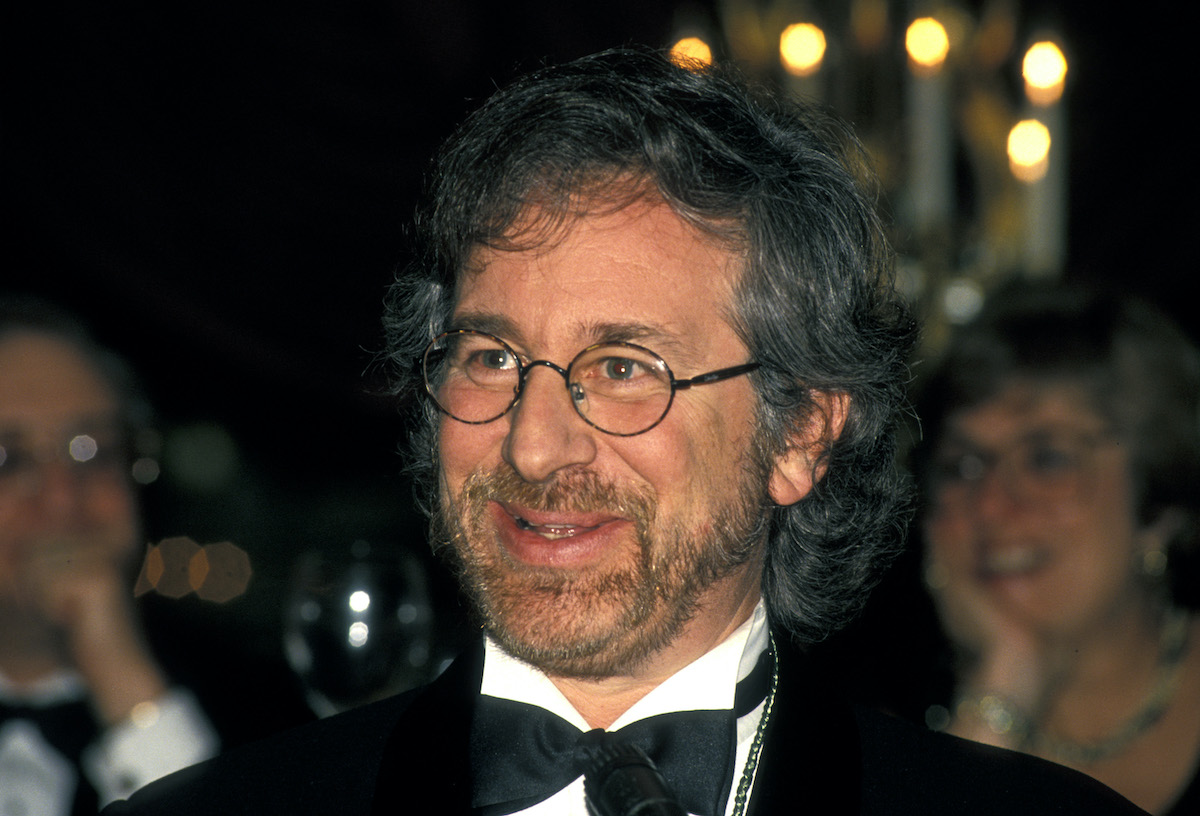 Steven Spielberg's filmography is the stuff of legends
Most filmmakers would be eager to have just a fraction of Spielberg's success. Looking back on his directorial efforts since his debut with 1971's Duel reveals just how many hits Spielberg has enjoyed. Several entries in his filmography — including 1982's E.T. the Extra-Terrestrial — are among the most popular movies of all time.
Spielberg's career has only evolved over time too. Following early blockbuster hits, the director eventually added historical dramas such as Schindler's List, Munich, and Bridge of Spies to his repertoire. These movies have made the legendary filmmaker even more revered, as he's become a multiple Academy Award winner.
RELATED: Steven Spielberg's 1990s Cult Classic Is the Worst Reviewed Movie He Directed
The director credits his success to an 'imbalance'
His interest in historical dramas aside, Spielberg first made his name on escapist entertainment. Together, Jaws, Raiders of the Lost Ark, and E.T. the Extra-Terrestrial — all of which released in June of their respective years — helped solidify the concept of the "summer blockbuster." And in a 1982 interview with The New York Times, Spielberg opened up about how his specific way of seeing the world naturally boosted his career.
"I have a real chemical imbalance between what's real and what's not. I tend to side with what isn't real in picking a subject, more than I do with what's really happening out there in the street. Enough directors make movies that reflect life as we see it every day. There's no proof UFOs exist or that ghosts exist. But it's always nice to imagine what you think could be there. And the best movies I've ever seen are movies that are slightly above one's normal eye level, something you have to reach up to and suspend your disbelief."
To Spielberg's point, the vast majority of the biggest blockbuster hits since his comments tapped into similarly fantastical content. Audiences are always up for a good popcorn movie, an excuse to set the world's problems aside for a couple of hours. And although films such as his own Saving Private Ryan have their place, no one understands better the escapist power of movies better than Spielberg.
RELATED: Steven Spielberg Once Explained Why He's Never Made an 'E.T.' Sequel
Steven Spielberg's about to step into new territory
Even decades into his career, Spielberg manages to find new types of storytelling he can explore. Case in point, the director is finally turning his attention to a genre he's longed to tap into: the movie musical. In 2021, Spielberg's West Side Story remake hits theaters, 60 years after the original classic.
The film is also only the director's second remake. He previously directed the 2005 version of H.G. Wells' War of the Worlds. So fans are curious to see what he does with West Side Story. Spielberg's version stars Rachel Zegler, Ansel Elgort, David Alvarez, and Ariana DeBose. It hits theaters on Dec. 10, 2021.