Steven Spielberg Recalls Joan Crawford Selling Pepsi-Cola to His Movie Crew to Force Them to Belch
Steven Spielberg fondly remembered working with legendary 'Night Gallery' actor Joan Crawford, where she required the crew to burp after drinking her Pepsi-Cola.
A young Steven Spielberg once worked with legendary actor Joan Crawford much earlier in his career. The director went on to work with a wide variety of big names, but he worked with her before he was entirely comfortable behind the camera on bigger productions. Spielberg recalled a story where Crawford sold Pepsi-Cola to the movie crew to force them to belch.
Steven Spielberg directed Joan Crawford in 'Night Gallery'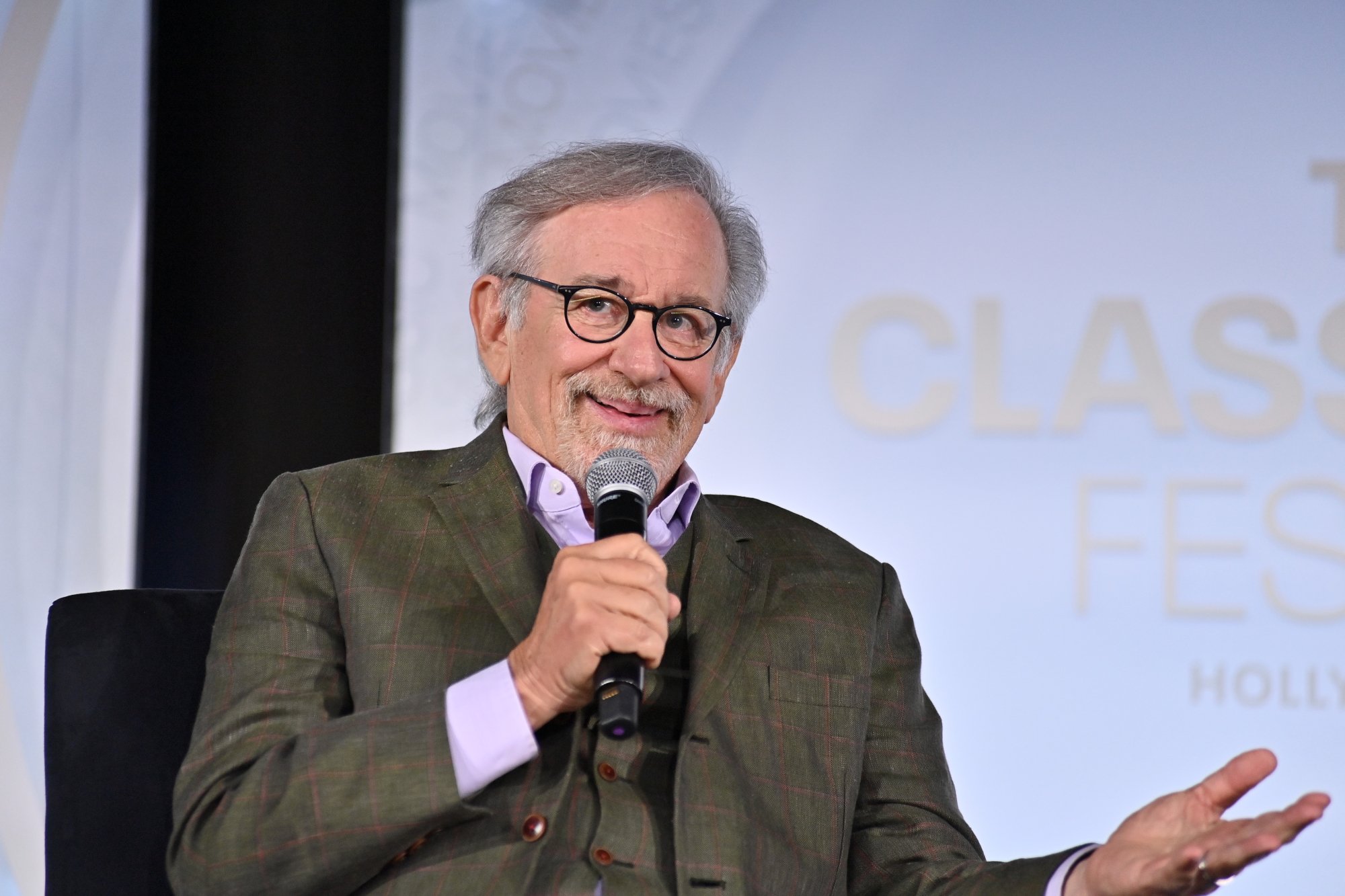 Spielberg and Crawford worked together on the 1969 Night Gallery. It was a made-for-television anthology horror film with three supernatural tales. Rod Serling wrote and hosted the movie series from an art gallery setting as the curator.
The director worked on the second movie installment titled "Eyes." The story follows a heartless and wealthy blind woman (Crawford) who desperately wants to see again. A gambler in need of money donates his eyes to her for a large sum of money. She blackmails a doctor to perform the surgery, but she's told that her vision will only last for 11 hours. However, the seemingly perfect night takes twists and turns that become a nightmare.
Joan Crawford sold soda to the 'Night Gallery' crew to force them to belch
The Turner Classic Movies YouTube channel posted an interview with Spielberg at the 2022 TCM Classic Film Festival. The moderator asked him questions about his filmography and how his personal life connects to it, but he made sure to ask about some of his older works, as well.
The interview began with a question about what it was like for Spielberg to work with Crawford on Night Gallery. He also had an entertaining story to share about his experience working with her.
"She was not Mommie Dearest, let's put it that way," Spielberg said. "That was not my experience. She was kind and she was understanding and she forgave my acne and the Clearasil that attempted to cover it up."
Spielberg continued: "She was elegant and she was selling Pepsi-Cola left and right. She brought huge, huge ice chests with Mountain Dew and Pepsis. Every single day gave it to the crew and said, 'If you don't belch after drinking, it's an insult.' She was having a good time."
The actor treated Steven Spielberg like he knew what he was doing
The TCM moderator recalled a previous Spielberg interview, where he said that he was grateful to Crawford. She treated the director with respect, but he didn't know what he was doing at the time.
"I did not know what I was doing half of the time because it was intimidating," Spielberg recalled. "I had never worked with a crew that size before. I'd been making 16mm movies with friends in college. I had made an unfinished 35mm film about a bicycle race and then I had done Amblin' in 35, which got me my contract at Universal."
Spielberg concluded: "But, that was a crew of 15 people and I was surrounded by mostly men, mostly men in 1968 in blazers with hats and ties. Gaffers, the electricians, the grips, they wore ties, and some of them had hats. It was a changing of the guard."