How Steven Spielberg Totally Improvised the 'Saving Private Ryan' D-Day Scene
Legendary filmmaker Steven Spielberg's filmography contains several iconic movies. They have varying tones from the fun tension of Jaws to the serious and emotional gut-punch of Schindler's List. Spielberg tried his hand with war films with Saving Private Ryan. He once explained how the famous D-Day sequence was actually totally improvised. The whole nature of Spielberg's Saving Private Ryan shoot was unpredictable.
How did Steven Spielberg get involved in 'Saving Private Ryan?'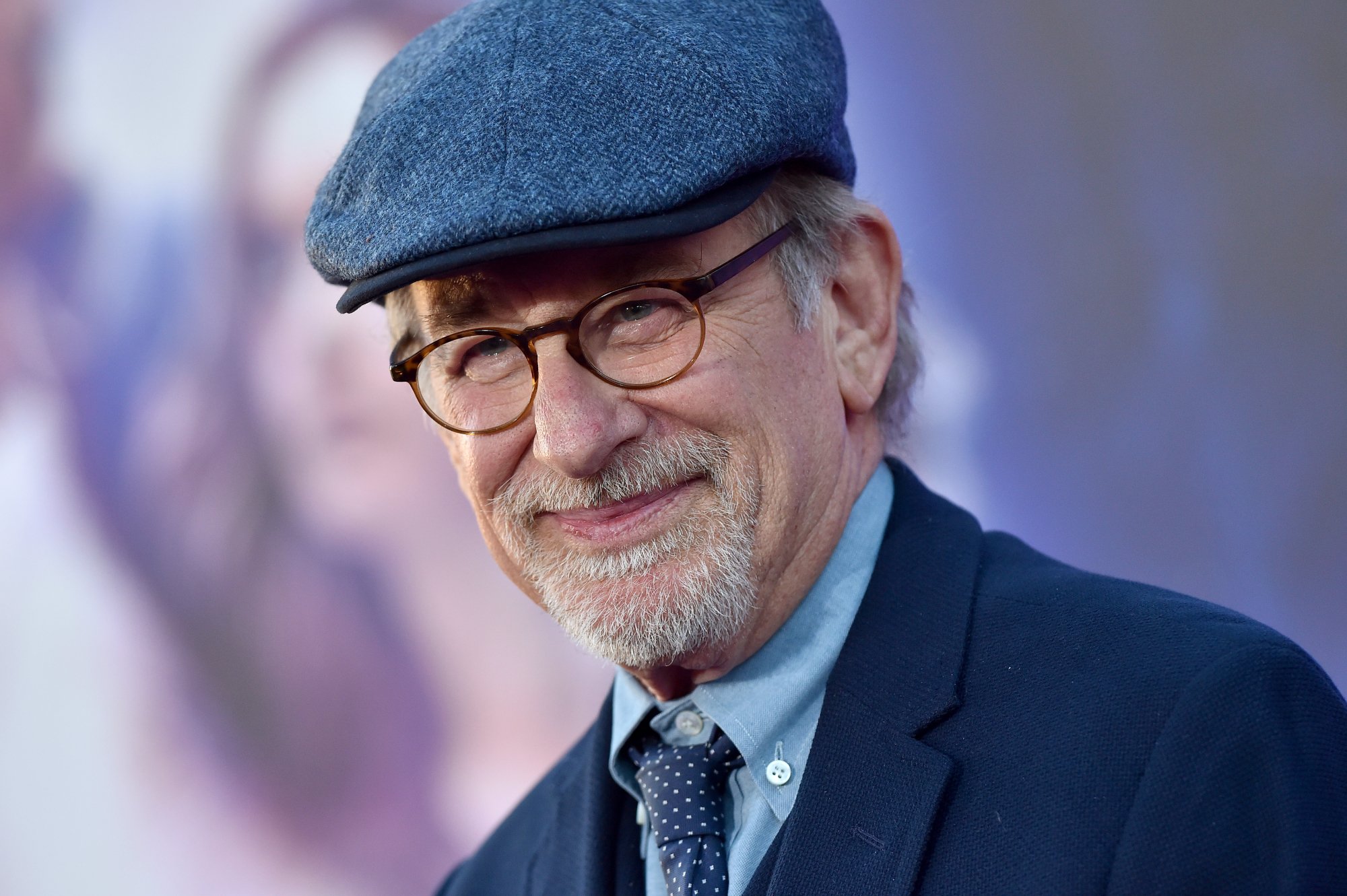 The Directors Guild of America talked with Spielberg about his filmography. He talked at length about his experience filming Saving Private Ryan. Spielberg always wanted to make a movie about World War II, but he wanted to make sure that it was the right project. Spielberg's Saving Private Ryan surprisingly came from his agency, which he rarely found projects through.
"I was looking for a World War II story to direct," Spielberg said. "I read many books, many screenplays, many short stories, and then Robert Rodat's screenplay for Saving Private Ryan was sent to me by my agency. As a matter of fact, it was the only time in my several decades of having an agent that they actually gave me a screenplay that I wound up directing. (Laughs)"
Steven Spielberg improvised the famous 'Saving Private Ryan' D-Day sequence
Spielberg talked at length about the Saving Private Ryan D-Day sequence. The movie may appear as if the scene was carefully planned, but the filmmaker admitted that the entire thing was improvised.
"I didn't quite know what that opening sequence was going to be because I shot the whole movie in continuity, and I certainly shot the whole first sequence in continuity," Spielberg said to the DGA. "The first shot of the movie is Tom Hanks' handshaking, and I went right through to the end of the picture in continuity, which meant that I was making up the entire opening attack of the landings at Omaha Beach."
Spielberg continued about Saving Private Ryan: "I did the whole thing stream of consciousness. I had no storyboards, no pre-visualization on the computer, did the whole thing from actually up here [points to his head], in a weird way being informed by all the literature I had read about the up-close-and-personal experience of what it was like to survive that day on Omaha Beach. I didn't know it was going to take four weeks to shoot 26 minutes of movie."
The legendary filmmaker wasn't sure what that meant for the scheduling. He wanted to make sure that it was done properly in a safe environment, but he maintained the improvised nature of the sequence.
"When people would come over to me and say, 'Are we going to be done next week?' I'd say, 'I don't know,'" Spielberg said. "Because the whole thing was being improvised, in a very safe, rational, controlled way, but improvised nonetheless, and I think if anything gave that scene its impact, its first-person, in-your-face impact, it was because I didn't know what was going to happen next, just like real combat.
Holding off Hollywood influences
Spielberg's Saving Private Ryan was initially criticized for putting too many Hollywood influences in Saving Private Ryan. However, the director responded, "Actually, I was beating away the impulses to go Hollywood." Other movies influenced Saving Private Ryan, but he still feels that he held off on taking it too far into Hollywood convention.
Spielberg's Saving Private Ryan is frequently known as one of the best war movies ever made. It's certainly one of the most mainstream examples that audiences commonly reference when talking about the biggest war movies.
RELATED: How 'House of Gucci' Stars Lady Gaga and Adam Driver 'Winged It' For Their Animalistic Sex Scene