Steven Spielberg Was So Traumatized by 'Jaws' He Refused to Work on the Sequels
Looking back, it's wild to consider 1975's Jaws was only the third movie Steven Spielberg directed. Spielberg's career only grew from there, with the director ultimately becoming a Hollywood legend. Nowadays, he earns $10 million for directing a movie and tons more from back-end grosses. But even with his many producing credits, Spielberg never went near the Jaws sequels. As it turns out, he has a very specific reason for that.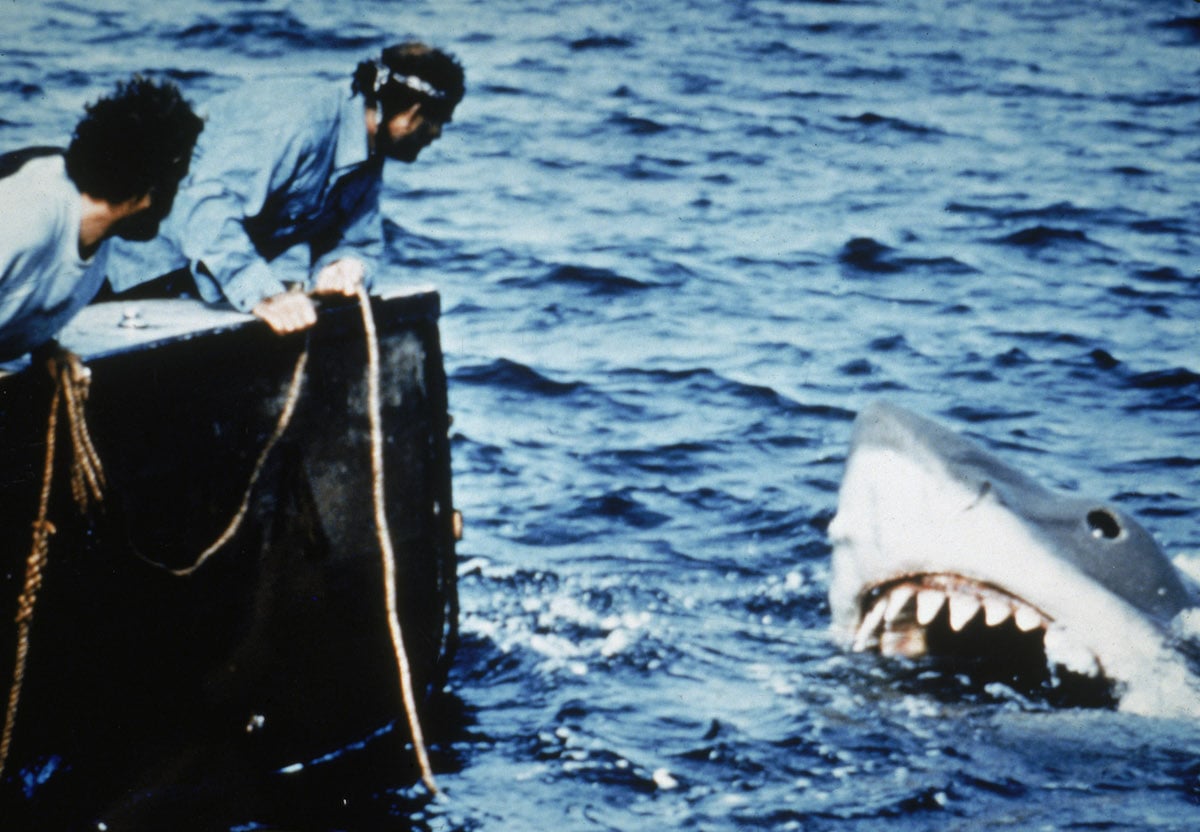 'Jaws' was Steven Spielberg's first blockbuster movie
Prior to Jaws, Spielberg's only directorial efforts were 1971's Duel and 1974's The Sugarland Express. The former originally aired as a TV movie, and the latter — featuring Goldie Hawn — is among Spielberg's most overlooked movies. So Jaws had little precedent to be as successful as it was. On a production budget of $7 million, the movie went on to earn $471 millon worldwide, according to Box Office Mojo.
The film single-handedly made Spielberg a household name and even landed four Oscar nominations. Ultimately, Jaws lost Best Picture to One Flew Over the Cuckoo's Nest. But it still took home three awards, including one for John Williams' score. Naturally, its success led to a sequel in 1978. Jaws 2 was followed by Jaws 3-D and Jaws: The Revenge in 1983 and 1987, respectively. But Spielberg wasn't involved at all.
RELATED: Why Steven Spielberg Has Earned Money from 'Star Wars' for Decades
The director chose not to work on any 'Jaws' sequels
Later in his career, Spielberg would direct three sequels to Raiders of the Lost Ark as well as The Lost World: Jurassic Park. Moreover, he produced countless sequels to both movies he directed — such as Jurassic World, his highest-grossing project — and produced. So why then didn't he stay involved in any way with the Jaws sequels? As he told Total Film in 2004, he wasn't eager to revisit the struggle he had making Jaws.
"[I didn't come back for the Jaws sequels] because making the first movie was a nightmare. There were endless problems with the shark and it was an impossible shoot. I thought my career was over because no one had ever taken a movie 100 days over schedule. It was successful, but I never wanted to go near the water again."
Besides the trauma he experienced working on Jaws, Spielberg probably did his career a favor by steering clear. After all, none of the sequels were particularly well-received. Although they were financially successful, the Jaws franchise was never intended to exist at all. So it makes sense why Spielberg wouldn't invest any more time and energy in it.
RELATED: Steven Spielberg: How Many Oscars Does the Legendary Director Have?
Steven Spielberg produced most of his other franchises
Jaws is also an anomaly in Spielberg's career. For the most part, the legendary filmmaker has stayed on as producer for most franchises he begins to work with. Jurassic Park, of course, is the prime example. But he's also served as executive producer of a ton of other beloved franchises, including Back to the Future, Transformers, and Men in Black.
In 2021, Spielberg takes on new territory with his West Side Story remake. The film — starring Rachel Zegler and Ansel Elgort — will serve as his first musical. And, even decades after Jaws, fans can count on his latest steering clear of the ocean. Spielberg truly never did return to make a movie principally set in the water.