Steven Spielberg Admitted His Interest in Remaking 'West Side Story' Years Ago
For decades, Steven Spielberg has been one of the most acclaimed filmmakers. Somewhere between Jaws and Jurassic Park, the director achieved icon status. And he's become the highest-grossing filmmaker in history as a result. But Spielberg — whose wife won't let him make a comedy — is about to surprise fans with his next project anyway. But the director teased his 2021 West Side Story remake many years earlier.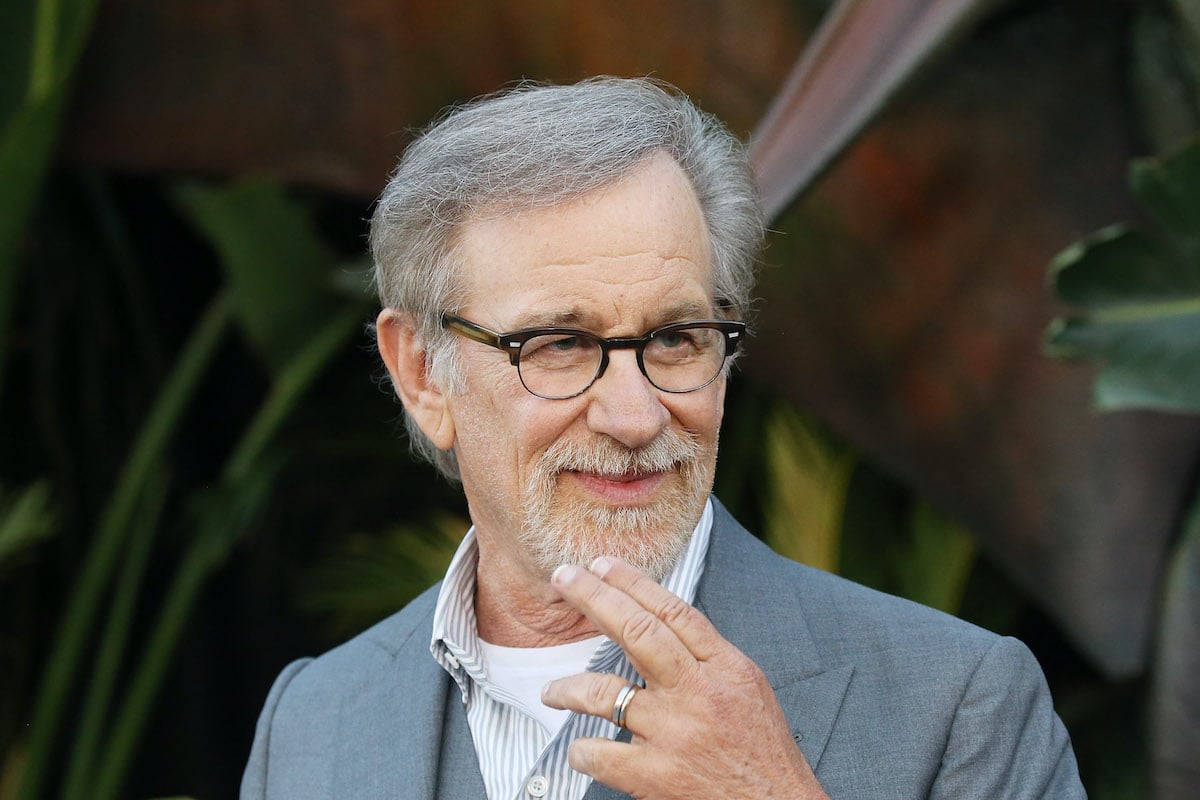 Steven Spielberg movies cover nearly every genre
Even before his official feature directorial debut with 1971's Duel, Spielberg's first movie was a 1964 sci-fi adventure film called Firelight. Appropriately enough, the director often revisited both the sci-fi and adventure genres over the years. Whether it's the throwback adventure of Raiders of the Lost Ark or the thoughtful sci-fi of Minority Report, Spielberg stayed true to his roots.
Much of his producing work also centers on sci-fi and adventure. This includes franchises such as Back to the Future, Men in Black, and Transformers. Spielberg even continues to produce the Jurassic Park franchise. Of course, he touched on a variety of other genres along the way. Most notably, Spielberg has made a variety of historical dramas. Movies such as Schindler's List, Saving Private Ryan, and Munich all gained acclaim.
The director teased his interest in making a musical
But despite his far-reaching career, Spielberg has yet to make a musical. The upcoming West Side Story remake is poised to change that. Of course, the director has long harbored a desire to take on a movie musical. In a 2004 interview with Total Film, Spielberg expressed his interest in expanding into the genre.
"I've always wanted to make a musical. Not like Moulin Rouge though. An old-fashioned, conservative musical where everyone talks to each other, then breaks into song, then talks some more. Like West Side Story or Singin' In The Rain. Yeah, I want to make a musical. I've been looking for one for 20 years. I just need something that excites me…"
Reading between the lines, it's easy to see how Spielberg would eventually come to the decision to just remake West Side Story. He's already spoken about how the story of immigrants trying to make a new life in New York City is relevant today. And the initial footage of the movie looks to update numerous elements of the 1961 classic.
Steven Spielberg's 'West Side Story' opens in 2021
Originally, Spielberg's West Side Story was set for release in 2020. But of course, the coronavirus (COVID-19) pandemic pushed the film into 2021. With a cast led by Rachel Zegler and Ansel Elgort, the movie hits theaters on Dec. 10, 2021. But will the new version garner the stellar reviews of some past Spielberg movies?
Given Spielberg's track record, West Side Story could end up a major player during award season. However, the director has rarely made remakes, with the only exception being 2005's War of the Worlds. So fans are eager to see whether Spielberg's instinct to remake the musical pans out as well as he hopes.