Steven Spielberg's Animated 'Cats' Movie Could Have Been Even Worse than the Live-Action Version
It was the disaster everyone saw coming — but few actually saw — in 2019. Yet, director Tom Hooper's big-screen adaptation of Broadway hit Cats still took audiences and critics by surprise with how insane it was. Since the film's December 2019 release, we've learned a whole lot more about the production of the film, including the existence of a shocking alternate cut.
But what some moviegoers may not know is Andrew Lloyd Webber's famous musical was almost made into a very different movie back in the 1990s. At one point, Steven Spielberg himself was set to spearhead an animated Cats. We're unconvinced this approach would have resulted in a better film than what we got in 2019.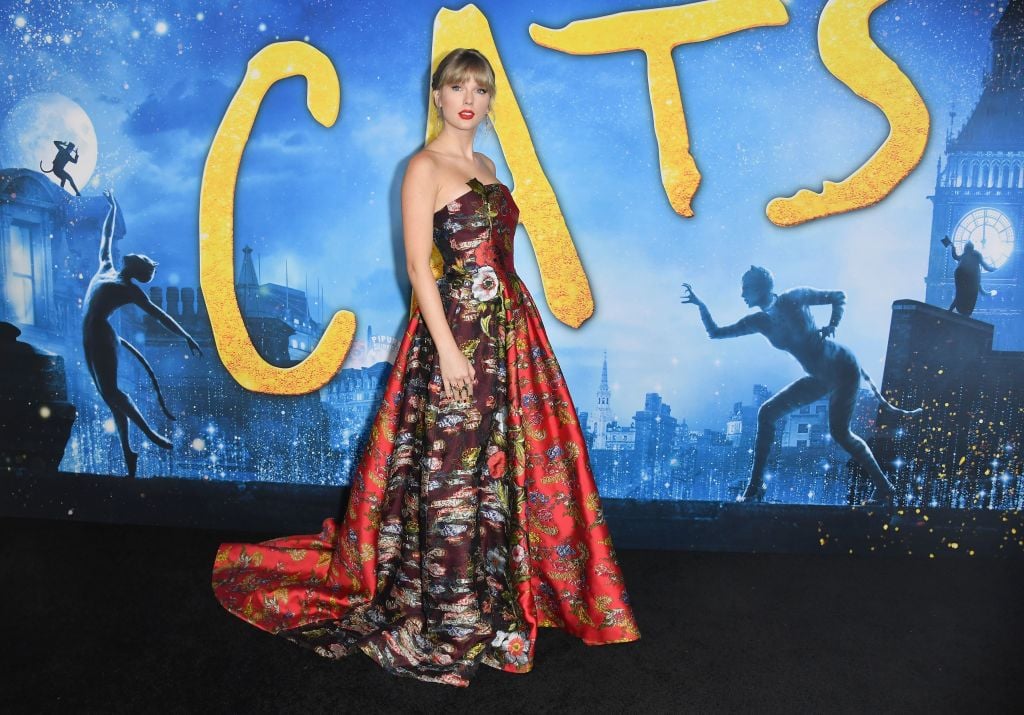 Tom Hooper's live-action 'Cats' movie was a notorious flop in 2019
Long before Hooper decided to turn Cats into a film, the musical had already earned a divisive reputation among theatergoers. Premiering on the London stage in 1981, the show was nearly devoid of plot. In fact, its structure transforms audiences into guests at the "Jellicle Ball," an annual contest to win a new life. And its songs introduce each competitor.
No wonder it took until 2019 for a film adaptation to finally see the light of day. Right from the initial trailer's release, moviegoers and critics alike noted the surreal "digital fur technology" which featured heavily in Hooper's Cats. This technique blended human actors with computer effects which turned them into feline-human hybrids.
With months of negative buzz surrounding the project, Universal's $95 million production brought in a paltry $6.6 million on its opening weekend. And by the end, Cats left theaters with only a $73 million worldwide box office total. The film ultimately won the Razzie award for the Worst Film of 2019, seemingly cementing its failure.
Steven Spielberg almost made an animated version back in the 1990s
In the 1990s, Spielberg worked heavily in animation. He produced beloved shows like Tiny Toon Adventures and Animaniacs. And after producing films such as The Land Before Time, the filmmaker even started an animation-focused division of his Amblin production company.
Alas, Amblination only made three films — An American Tail: Fievel Goes West, We're Back: A Dinosaur's Story, and Balto — before closing its doors in 1997. But one project Spielberg was working on was an adaptation of Cats. The film had Toy Story writers Joel Cohen and Alec Sokolow attached and would have added a new song to Webber's score.
Over the years, we've seen a bit of what the Spielberg-produced movie would have looked like. Five years before Hooper's version pounced onto theaters, visual artist Luc Desmarchelier shared some concept art from the animated Cats movie we almost saw. Despite the arresting design, the question remains if an animated Cats would have turned out any better.
But would an animated 'Cats' really be better than what audiences got?
After all, the animated Cats concept art focuses mostly on art direction. And that's one area which Hooper's version covers pretty well. It's the characters themselves that create the disconnect for most viewers. And we imagine the music and story would have remained largely the same in both versions.
While the animated version might have looked sleeker, the live-action Cats is remains true to the bizarre spirit of the stage production. The show divided patrons because of its inherent weirdness. Moreover, so much of the appeal of Cats onstage is the talented dancing that figures prominently into the performance. Hooper retains this too, but animation wouldn't have.
As an animated film, Webber's musical could have wound up a gorgeous-looking bore. Viewers have many criticisms of Hooper's take, but it's certainly not boring. In fact, Cats will likely become a future cult classic in the same so-bad-it's-good vein as The Room. Years from now, fans may still gather around this perversely fascinating production.
Meanwhile, an animated Cats probably would have run through its nine lives long ago.