Steven Spielberg's Best Reviewed Movie Isn't 'Jaws' or 'Jurassic Park'
Steven Spielberg has been such a Hollywood institution for so long. At this point, several generations have grown up with his movies. And while some — such as A.I.: Artificial Intelligence — might not receive widespread acclaim, several Spielberg films are universally beloved. And that's precisely why so many of the director's fans might be shocked to learn which of his movies received the best reviews of his career.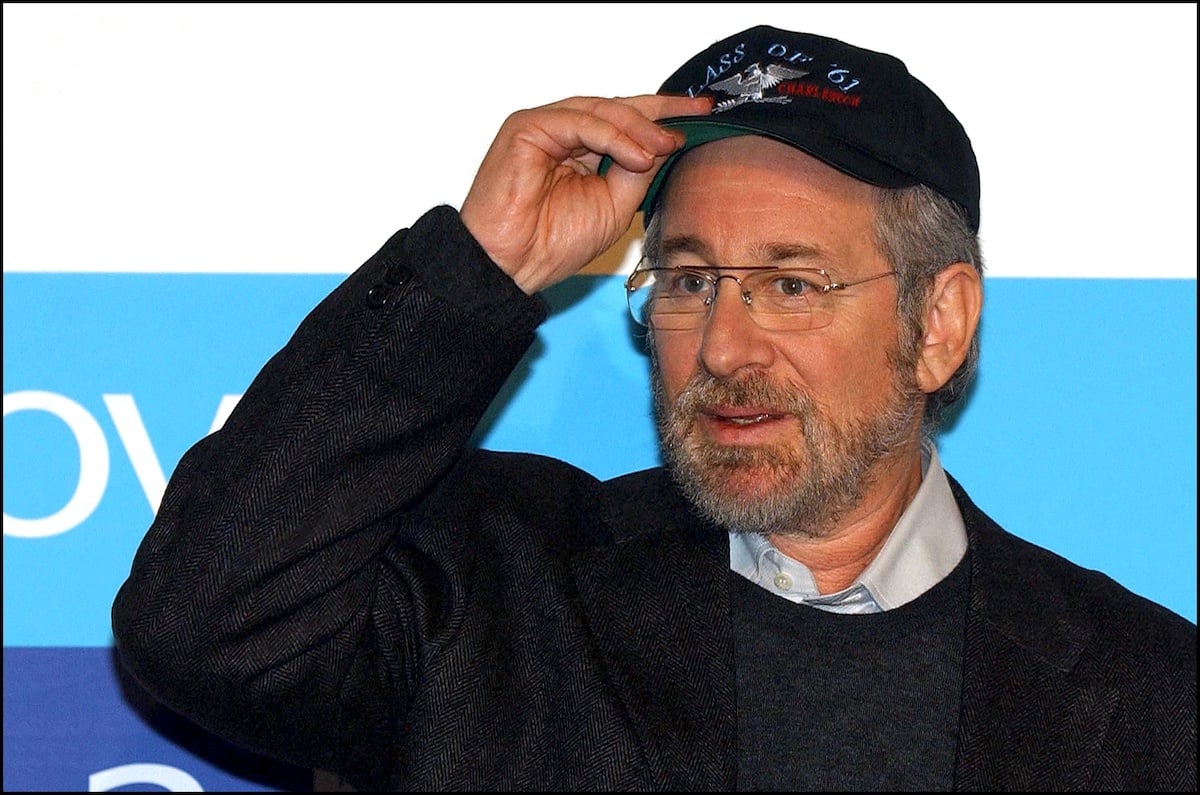 Steven Spielberg movies often fall into two categories
When Spielberg started, his first couple of movies — Duel and The Sugarland Express — flew under the radar. His third feature, 1975's Jaws, set the template for what audiences would consider a Spielberg movie. Indeed, Spielberg's adventure films such as Raiders of the Lost Ark and Jurassic Park feature a seamless blend of different genres that became the standard for all modern blockbusters.
But Spielberg has also cultivated a very different type of audience over the years. In addition to his more mainstream adventure and sci-fi movies, the director has sustained an interest in historical dramas. Movies such as The Color Purple, Schindler's List, and Saving Private Ryan proved Spielberg could do more than escapist spectacle. In recent years, he's kept this notion alive with Lincoln, Bridge of Spies, and The Post.
His best-reviewed movie is emblematic of his style
Ironically, Spielberg's movies tend to fall into either of those two categories. But regardless of the genre, nearly all of his films carry within them a blatant sense of sentimentality and heart. After running away from dinosaurs for two hours, Dr. Alan Grant (Sam Neill) ultimately makes peace with his distaste for children by the end of Jurassic Park. So it's fitting that Spielberg's best-reviewed movie is perhaps his most sentimental.
According to Rotten Tomatoes, 1982's E.T. the Extra-Terrestrial is Spielberg's most critically acclaimed film. With a 98 percent Fresh rating, the coming-of-age story of a young boy's (Henry Thomas) friendship with a lost alien was the highest-grossing film of all time for years. The film's combination of awe-inspiring visuals effects, unforgettable music, and heartwarming story, it's easy to see why E.T. is Spielberg's gold standard.
How many films has Steven Spielberg directed?
These days, fans don't talk about E.T. the Extra-Terrestrial as often as Jaws, Raiders of the Lost Ark, or Jurassic Park. But that's more of a testament to the depth of Spielberg's filmography than the film's quality. Five decades have passed since Duel, and the director has been behind the camera on more than 30 movies.
Yet, even so, Spielberg continues to find new ground to cover. His next movie, a remake of 1961 classic West Side Story, is also the first musical of the director's career. Starring Rachel Zegler, Ansel Elgort, and Ariana DeBose, Spielberg's West Side Story hits theaters on Dec. 10, 2021, right on time for awards season.