Steven Spielberg's First Wife Is a Horror Movie Icon and 1 of Disney's Best-Kept Secrets
Steven Spielberg's career is the stuff of legend. However, the director's personal life isn't talked about nearly as often. However, the two briefly intertwined in the 1980s during which time he worked with both his first and second wives. Spielberg is currently married to Indiana Jones and the Temple of Doom star Kate Capshaw. But the director's first wife is also a horror icon and played a key part in a Spielberg-produced classic movie.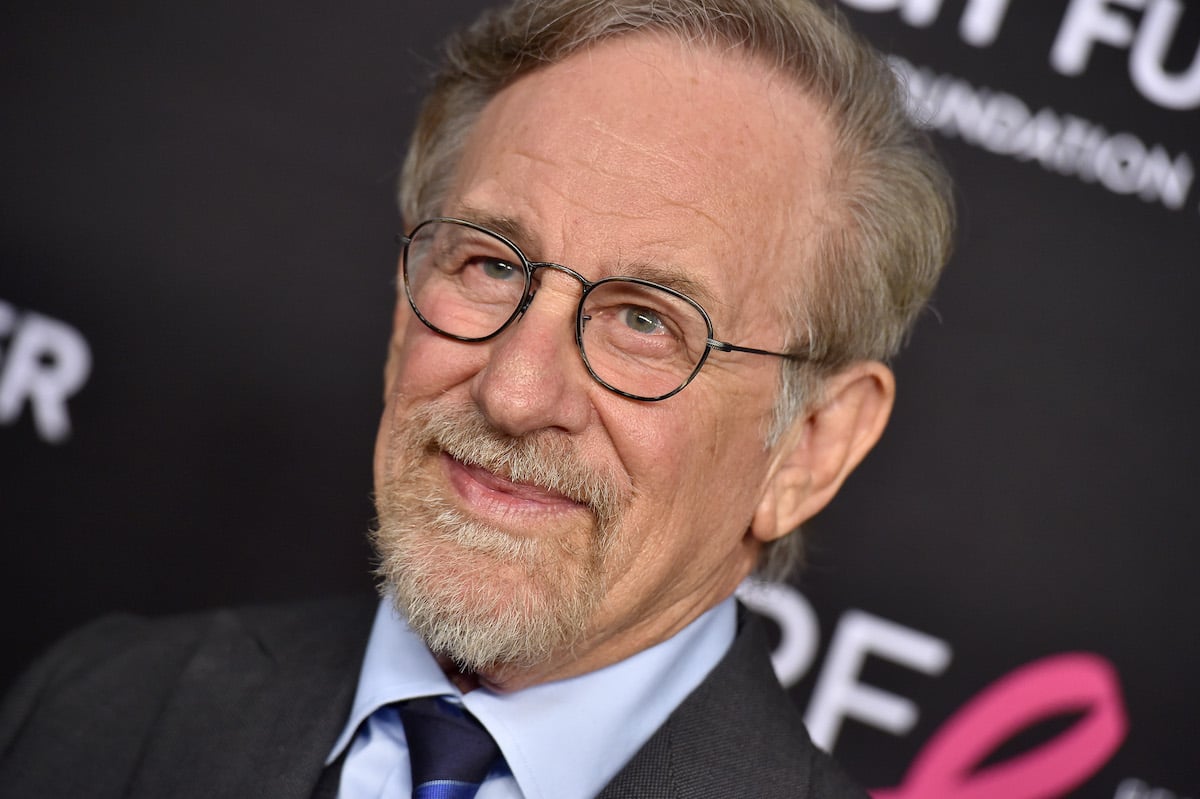 Steven Spielberg married Kate Capshaw in 1991
Spielberg and Capshaw wed in 1991. The latter, of course, played Willie Scott in 1984's Indiana Jones and the Temple of Doom. But at the time of that film's release, Spielberg had actually rekindled his relationship with actor Amy Irving. The pair met during auditions for Close Encounters of the Third Kind in 1976.
Irving and Spielberg eventually married in 1985 and divorced in 1989. Their divorce settlement is one of the costliest in history, according to BBC. In 1996, Irving married Brazilian director Bruno Barreto, whom she divorced in 2005. And since 2007, she's been married to documentary filmmaker Kenneth Bowser Jr. Spielberg, of course, went on to marry Capshaw a couple of years later.
But his first wife is a horror movie icon from 'Carrie'
Around the same time she met Spielberg, Irving made her film debut in 1976's Carrie. Based on the Stephen King novel, the story centers on the titular teenage girl (Sissy Spacek) who discovers she has telekinetic powers. Irving plays Sue Snell, whose attempt to befriend Carrie leads to catastrophe at their high school prom. The Brian De Palma movie kickstarted many careers and was the first film adaptation of King's work.
By the end of the film, Irving's character emerges as the "final girl" who survives Carrie's rampage. The actor even reprised her role in the forgotten 1999 sequel The Rage: Carrie 2. In that film, Emily Bergl stars as Carrie's younger half-sister, who develops similar abilities and uses them for revenge. Carrie was remade in 2013 with no involvement from the cast or crew of the original film.
Amy Irving also worked on 1 of Steven Spielberg's movies
In addition to Carrie, Irving appeared in a variety of other films. Most recently, she appeared in Steven Soderbergh's 2018 horror movie Unsane. But Irving also earned an Academy Award nomination for Yentl. She is part of the ensemble cast in the 2000 Oscar-winning drama Traffic. But perhaps one of her most notable roles has been as the singing voice for Jessica Rabbit in Who Framed Roger Rabbit.
Kathleen Turner provides the character's speaking voice and is rightfully praised for her work. But seeing as viewers first meet Jessica during her sultry performance of "Why Don't You Do Right," Irving deserves more credit for her role. The Spielberg-produced movie — directed by Robert Zemeckis — has gone on to become a cinematic milestone. But Irving's part in shaping Jessica Rabbit is barely ever mentioned.