Here's Why Steven Spielberg's 'West Side Story' Bombed at the Box Office and What That Means for Golden Globes and Oscars
Steven Spielberg's West Side Story earned rave reviews and started to lead the awards conversations. However, the film adaptation of the Broadway musical fell flat on its face at the box office. There are various factors at play, but here are some of the most prominent reasons for why that happened. This could also impact West Side Story's awards chances moving forward.
'West Side Story' bombed at the box office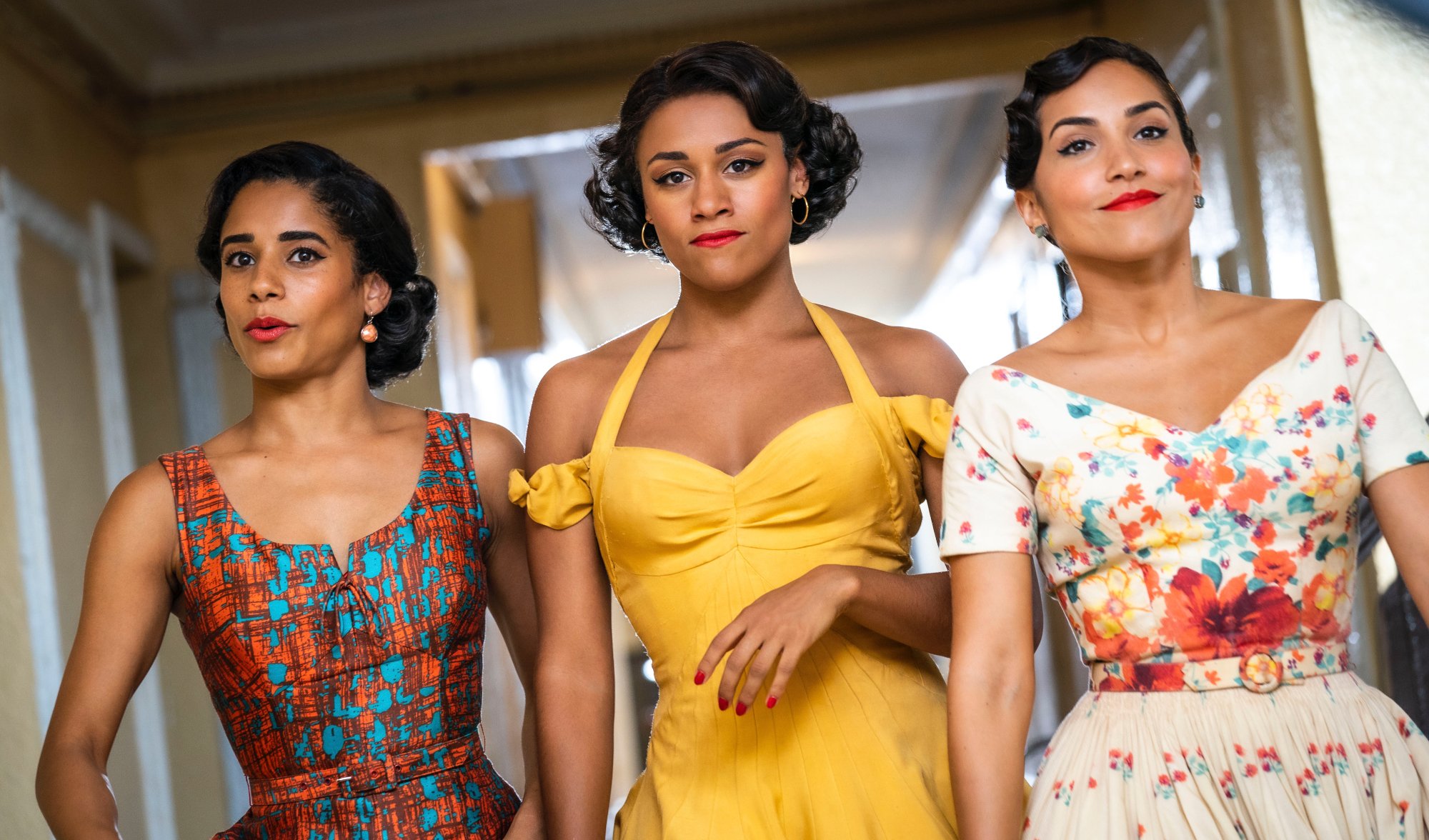 CNBC reported that Spielberg's West Side Story brought in only $36.6 million in global ticket sales over its first three weeks in theaters. The production budget was around $100 million, although that doesn't include its expensive marketing costs. Unsurprisingly, West Side Story performed best in Los Angeles and New York, leaving middle America in the dark.
Spielberg's musical hit theaters on Dec. 10, which was dangerously close to Spider-Man: No Way Home's release on Dec. 17. West Side Story opened to $10.5 million in ticket sales, but the huge Marvel film instantly took over the box office. As a result, West Side Story never recovered.
'West Side Story' marketing relied too much on Steven Spielberg's name
Disney's 20th Century Studios did their best to market West Side Story. However, there wasn't a whole lot to market about the new musical. Fans of the original 1957 Broadway musical and the 1961 film adaptation are a built-in audience. But, how do they capture newer and younger crowds?
20th Century Studios relied on Spielberg's name to generate buzz. West Side Story earned a 93% fresh rating on Rotten Tomatoes. However, positive word of mouth didn't do enough to overcome a mostly unknown cast with no big star to market around. Fellow musical Tick, Tick… Boom! led its marketing efforts with Andrew Garfield at the forefront.
The Fault in Our Star actor Ansel Elgort is one of the biggest stars in the movie playing Tony. The marketing materials quickly swept his involvement under the rug after sexual assault allegations made against Elgort surfaced. Rachel Zegler, Ariana DeBose, Rita Moreno, and David Alvarez turn in phenomenal performances, but they aren't big enough names to draw in new audiences.
Spielberg is one of the greatest film directors of all time. However, he isn't enough of a hook to bring in younger audiences who are less familiar with his masterworks. The marketing department didn't have much to tempt audiences to rush to a theater in the middle of a pandemic.
Riskier feature films should better utilize streaming service options
West Side Story is a big-budget musical in a year stuffed with other musicals, such as Tick, Tick… Boom!, In the Heights, Annette, Respect, Dear Evan Hansen, Cyrano, among others. However, several of these titles found success by providing audiences with a streaming platform option.
CNBC explained how the pandemic certainly played a part in West Side Story's box office fiasco. "Women over 35 are the drivers of most musicals," BoxOffice.com chief analyst Shawn Robbins said. "Not only has that audience been the most cautious to return to public social spaces like the movie theater during the pandemic, but renewed concern created by omicron headlines seems to have played a major role in doubling down on that hesitance for the time being."
West Side Story could start with an exclusive theatrical engagement, but giving audiences a streaming release option soon after would only benefit the movie's potential in the current marketplace. Riskier titles that don't have an immediate reason for audiences to buy tickets have a better chance among crowds watching from home in the midst of the pandemic.
Box office does impact Golden Globes and Oscars chances
The box office isn't everything when it comes to the Golden Globes and the Oscars. However, it's certainly taken into consideration. West Side Story never showed up for many audiences, while plenty of other serious awards contenders are displaying their staying power.
Netflix's The Power of the Dog had a limited exclusive theatrical engagement followed by its streaming release. Hollywood and audiences continue to chat about the movie because it's more accessible to a wider crowd. The same holds true for Tick, Tick… Boom!
Many critics praised West Side Story right out of early press screening, hailing it as the Best Picture frontrunner. However, only time will tell just how much the box office failure will impact its chances on the awards circuit.
The Golden Globes will air on Jan. 9 and the Academy Awards will air on March 27.