How Steven Spielberg's 'West Side Story' Got Rita Moreno to Return in a 'Masterstroke' Comeback
2021 is the year of musicals on the silver screen. Steven Spielberg's readaptation of the 1957 Broadway musical West Side Story is one of the most highly-anticipated movies of the year. The legendary director tackles an iconic musical, but he also manages to marry his own production with the 1961 film adaptation. Actor Rita Moreno returns to West Side Story in Spielberg's adaptation. Here's how they secured her for the project.
Who is Rita Moreno in 'West Side Story?'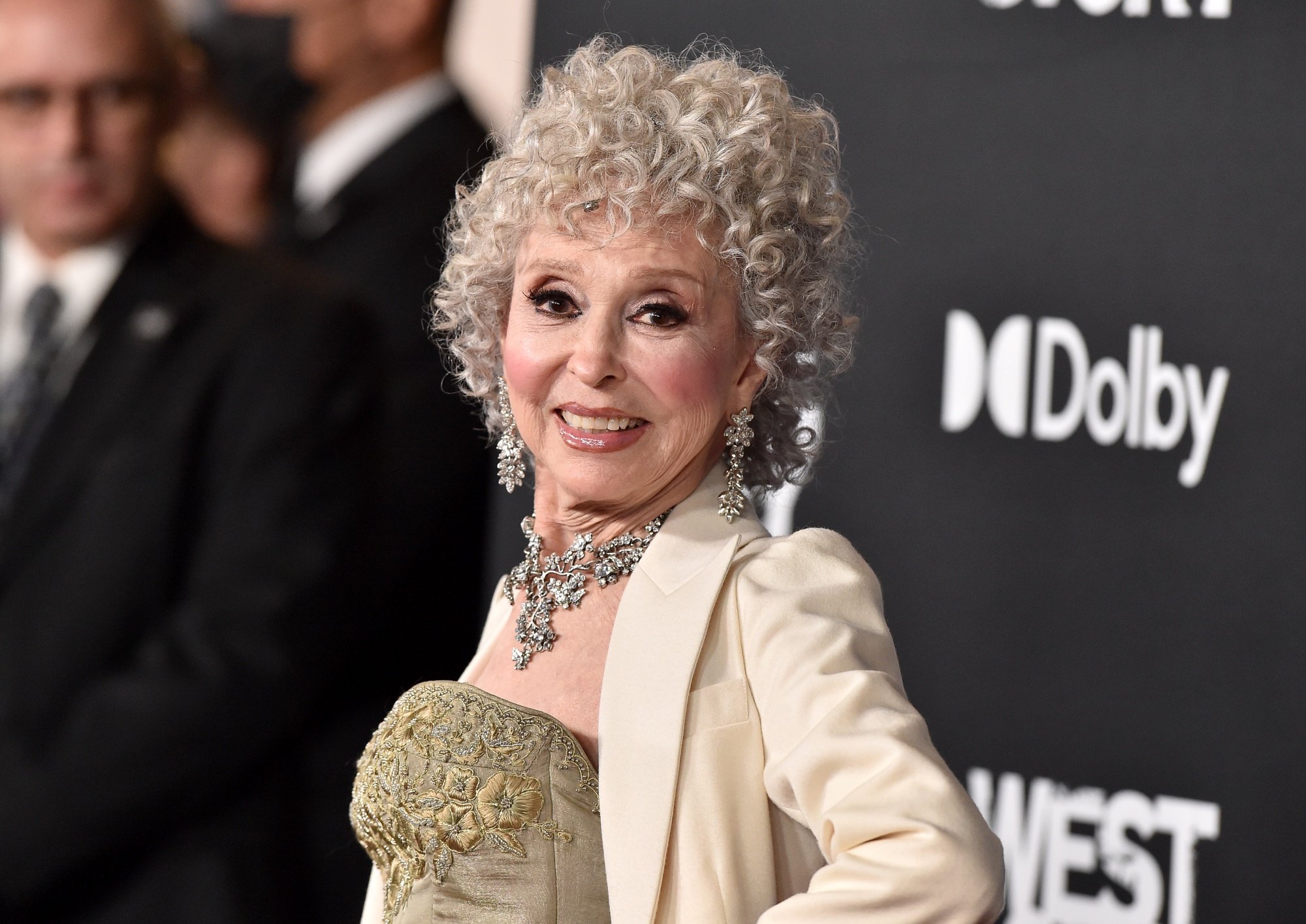 Moreno's film career started toward the end of the Golden Age of Hollywood. A couple of her notable performances include supporting roles in 1952's Singin' in the Rain and 1956's The King and I. She's one of the few performers to earn a Grammy, an Oscar, and a Tony. Moreno is an icon whose works span across several mediums and resonate with audiences around the world.
Moreno is also remarkably well-known for her performance in 1961's West Side Story. The film earned 10 Academy Awards, including for Best Actress in a Supporting Role for Moreno's terrific performance as Anita. She once again returns to the story, but Ariana DeBose plays Anita in Spielberg's West Side Story readaptation. However, Moreno plays Valentina in a role written just for her.
Steven Spielberg convinced Rita Moreno to return for a readaptation
ABC News talked with Moreno, Spielberg, writer Tony Kushner about West Side Story. They each discussed the character of Valentina and getting Moreno on board to join the cast. Spielberg called Moreno to offer her the part, but there was initially a misunderstanding.
"He [Spielberg] said, 'I'm wondering if you would be interested in being a part of it,'" Moreno said. "And I said to him, 'You know, I'm so flattered, but I don't do cameos.' He said, 'Cameo? No! There is a part in here that Tony Kushner wrote for you. I just want to know if you're interested.' I said, 'Yes. I am.' (Screams). (Laughs). Like that."
Spielberg explained how he first heard about the idea of bringing Moreno back to West Side Story. He was instantly drawn to the notion. "Tony Kushner came up with the idea," Spielberg said. "'What if you got Rita Moreno to play Doc's widow?' So, Doc has died and the widow has taken over the candy store. When Tony called me about this idea, I thought it was a masterstroke. I really did."
Kushner added: "We wanted her knowledge, her wisdom, and you know, incredible talent."
Is 'West Side Story' streaming?
West Side Story danced its way into theaters Dec. 10. The movie is exclusively playing in theaters for the time being. However, audiences will have the opportunity to rent the film on digital platforms such as Amazon Prime, iTunes, YouTube, Google Play, and others after the initial theatrical run. This will likely start in mid-January 2022, given the studio's theatrical window agreement.
20th Century Studios owns the rights to West Side Story. Disney now owns the company, but there's a deal with HBO that started when Fox owned the company. Therefore, there's a possibility that West Side Story will likely stream on HBO or HBO Max after its theatrical run completes its course.