Steven Tyler's Voice on Aerosmith's Only No. 1 Hit Nearly Made Its Writer Fall Over
Steven Tyler of the classic rock band Aerosmith has an incredibly memorable voice that's impacted a lot of people. For example, the songwriter behind the group's only No. 1 hit in the United States had a really strong reaction to hearing Tyler's recording of her song for the first time. Here's what she had to say.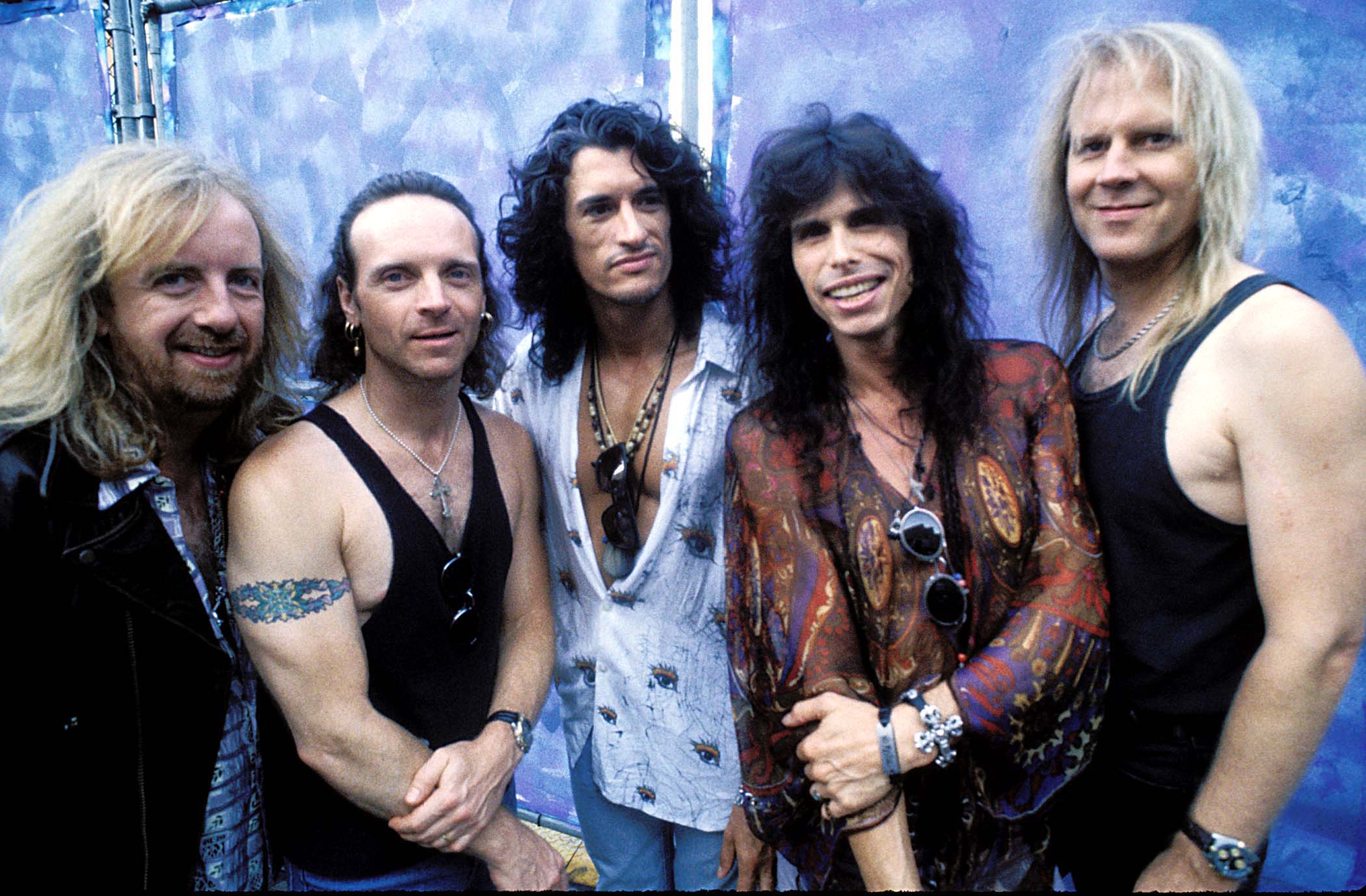 The writer of Aerosmith's only No. 1 hit started swearing when she heard Steven Tyler's vocals
Aerosmith made their name with hard rock songs in the 1970s. However, in the 1990s, they got on the power ballad/easy listening bandwagon with "I Don't Want to Miss a Thing" from the Armageddon soundtrack. The song was written by Diane Warren, the songwriter known for writing other power ballads like Starship's "Nothing's Gonna Stop Us Now" and Ace of Base's "Don't Turn Around." During an interview with Shortlist, Warren revealed how she reacted to Tyler's vocal on the track.
"I still remember to this day when I first heard it – Matt Serletic produced it and I remember they sent me a CD and I remember sitting and listening to it and just literally being just… like falling off my chair almost – it was that great," she said. "Because I literally hadn't heard anything – the only thing I'd heard was teaching the song to Steven at the Sunset Marquee, at the villa there's a piano there, where he was staying and just sitting at the piano hearing him sing that.
The song still means something to Warren. "I mean, I still get chills when I think of that because it was so amazing to hear song just come alive like that – and then when I heard the record it was like, 'Oh sh*t, this is the best f*cking thing I've ever heard!'" she said. That's the best thing I've ever heard of any of my songs in my life, it was just spectacular."
How did the world react to Aerosmith's 'I Don't Want to Miss a Thing'
"I Don't Want to Miss a Thing" became Aerosmith's only No. 1 song in the United States. It remained at the top of the Billboard Hot 100 for 20 weeks. The song's parent album, Armageddon: The Album, was a success as well. It reached No. 1 on the Billboard 200. 
At one point, Armageddon: The Album was No. 1 on the chart while another movie soundtrack — the soundtrack for City of Angels — was No. 2. Notably, the City of Angels soundtrack was also propelled to success by a power ballad by a rock band: The Goo Goo Dolls' "Iris." The aforementioned movie soundtracks would be the last movie soundtracks to grab the first and second positions on the Billboard 200 until 2018, when the soundtracks of Black Panther and The Greatest Showman reached No. 1 while was No. 2. Warren was a fan of Tyler's vocal on "I Don't Want to Miss a Thing" — and America seemed to like it as well.