Stevie Nicks Didn't Tell Lindsey Buckingham Who Fleetwood Mac's 'Landslide' Was About Until Years Later
Stevie Nicks wrote Fleetwood Mac's "Landslide" while she was living off the charity of other people. The classic rock track reflected her complex feelings about someone who was very important in her life. She didn't tell Lindsey Buckingham who the song was about until sometime in the 2000s.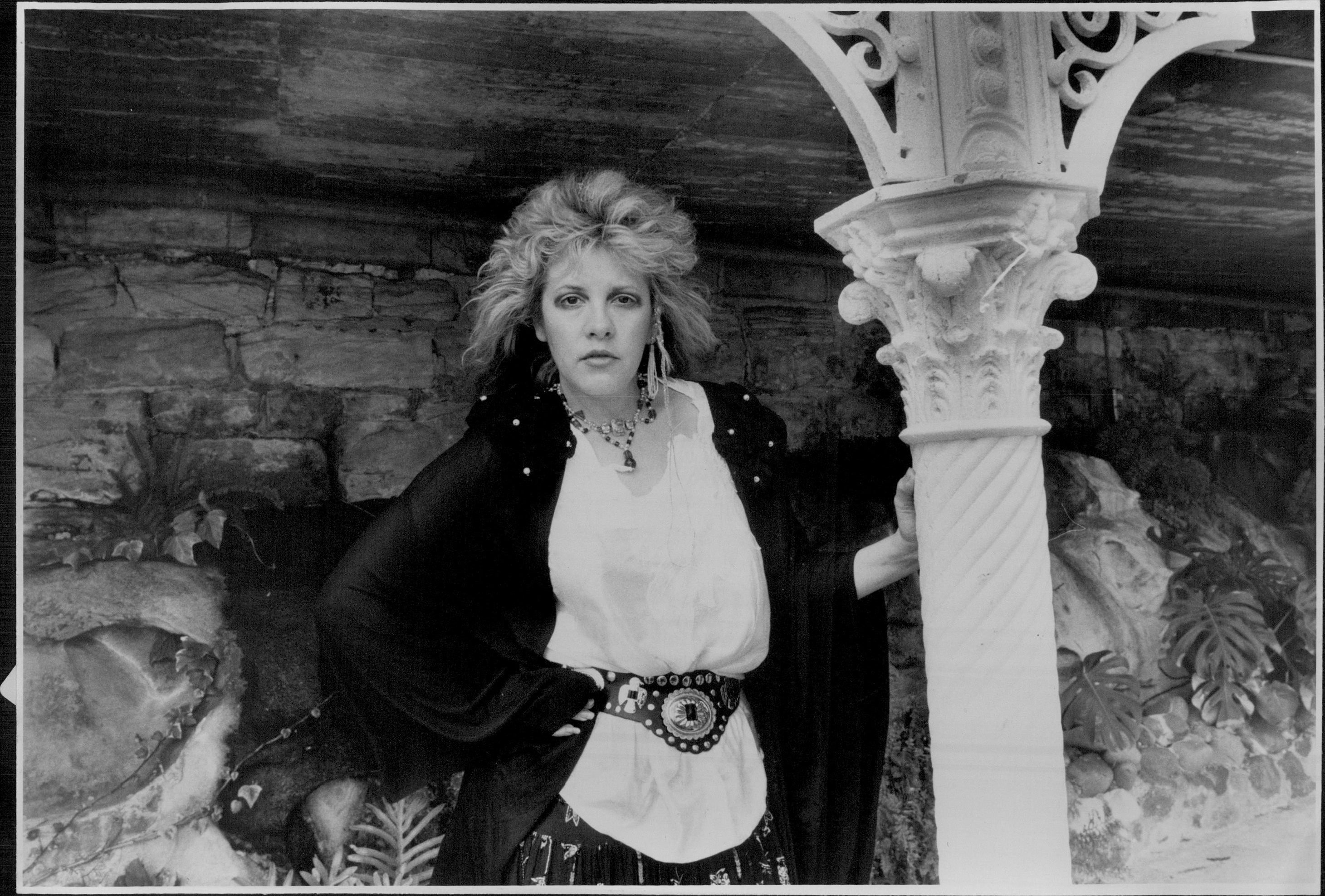 Stevie Nicks wrote Fleetwood Mac's 'Landslide' while reflecting on her love life
During a 2009 interview with Entertainment Weekly, Nicks discussed the origins of several Fleetwood Mac songs, as well as songs from her solo career. In the interview, she said she lived on the floor of someone else's living room for three months. This happened during a time when she and Buckingham were struggling financially.
"So one day while I was sitting there on their floor, looking out the window at all the snow, I made a decision whether I wanted to continue a relationship with Lindsey, musically and romantically, and I decided that I was gonna give it another try, because we weren't getting along very well, but the music was important," Nicks said. She then wrote Fleetwood Mac's 1975 song "Landslide."
How Stevie Nicks' life changed not long after writing the song
During an interview with Performing Songwriter, Nicks said "Landslide" reflected her decision to keep working with Buckingham and that decision paid off handsomely. "Within a year, Mick Fleetwood called us, and we were in Fleetwood Mac making $800 a week apiece," she said, laughing. "Washing $100 bills through the laundry. It was hysterical. It was like we were rich overnight."
How Stevie Nicks felt about the song
Buckingham was in the dark about the meaning of the song for decades. "But I never told him what it was about 'til years and years later, maybe only in the last five," Nicks told Entertainment Weekly. "I knew it was a good song. Whether I had [the] sense if it would do anything or go anywhere? I don't know [laughs]. But I knew it was really good." Nicks cited the track as one of her favorite songs from her career alongside other classics like "Edge of Seventeen" and "Sara."
The way the world reacted to Fleetwood Mac's 'Landslide' and The Chicks' cover
"Landslide" was not a huge chart hit. It reached No. 51 on the Billboard Hot 100, staying on the chart for 20 weeks. The song's parent album, Fleetwood Mac, became more successful. It reached No. 1 on the Billboard 200 and stayed on the chart for 168 weeks. It became the band's first No. 1 hit on the chart.
Country music stars The Chicks released a faithful rendition of "Landslide" on their album Home. The Official Charts Company reports their cover reached No. 55 in the United Kingdom, staying on the charts for two weeks. Home became an even bigger success, reaching No. 33 in the U.K. and staying on the charts for 14 weeks. Whether it was performed by Fleetwood Mac or The Chicks, the world seemed to embrace "Landslide" — and so did Nicks.