Why Stevie Nicks' Dog Sulamith 'Freaked' Her out Initially
There's no one on Earth that Stevie Nicks loves more than her dog. Nicks has had a couple of dogs over the years, but she'll never forget her beloved Sulamith, who lived to be an astounding 17 years old. Sulamith was her best friend and life-long companion, but Nicks didn't initially think so. The two-time Rock & Roll Hall of Famer was actually quite freaked out when she first saw her future pup.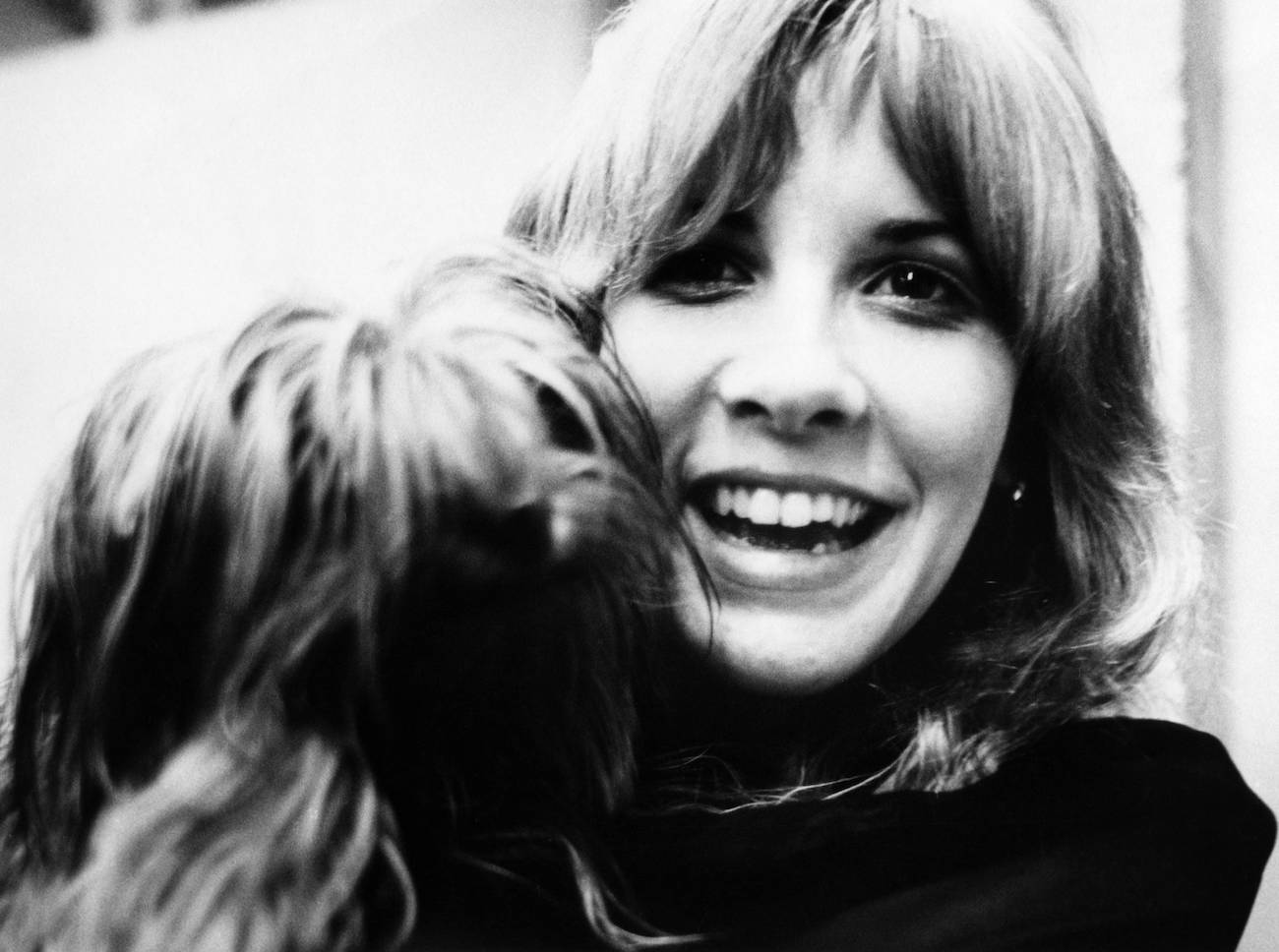 Stevie Nicks freaked out after seeing Sulamith's bald back
In 2011, Nicks told Us Weekly that she considers her dog her best friend. Nicks purchased Sulamith in the late 1990s.
However, Nicks had her concerns when she first saw the pup. Vulture wrote that Nicks thought her Yorkshire terrier mix and "constant companion" was deathly ill or had something seriously wrong with it immediately after purchase because the dog's back was completely bald.
"I totally freaked out!" Nicks told Vulture. Nicks had no idea that Sulamith, named after "the early 20th-century German painter of mysticism Sulamith Wülfing," was also part hairless Chinese Crested.
Since Sulamith was part Yorkshire terrier and part hairless Chinese Crested, that meant that the dog had patches of long hair around its bald spots, which understandably concerned Nicks.
Vulture also wrote that Sulamith was a very spoiled pup because every time Nicks' longtime backup singer Sharon Celani bought a piece of cashmere, Celani would send a picture of it to a service that creates a replica in Sulamith's size. "Sulamith has more cashmere than any human on the tour," they wrote.
Sulamith was Nicks' "life partner puppy." She told Oprah magazine in 2013, "I can't live without her," Nicks explained. "She travels with me almost everywhere, and she's even got mini Stevie Nicks flaming capes, black chiffon dresses, and white jackets that match my wardrobe made for her."
Sulamith also had a frenemy on tour. Nicks and her longtime assistant Karen Johnston adopted a (non-bald) Yorkie named Mana before Fleetwood Mac's 2014 tour. "Mana has a feisty personality and a tendency to pee on the rugs in very expensive hotel rooms," Vulture continued.
Sulamith died at 17 years old and Nicks bought Lily
Nicks lost her "life-partner puppy" in 2015 at 17 years old, but she wasn't puppy-less for long. She told InStyle that she started looking for another dog right around the time she lost Sulamith. When Nicks first saw a picture of Lily, she thought the dog looked "so cute, like a little tree fairy."
"I immediately got on a plane to Houston to meet her," Nicks said. "Sitting there on the floor in the midst of a litter of Chinese crested puppies, I knew she was the one." After thinking about "every possible name you could imagine," Nicks named her new pup Lily "because it made me think of an old chanteuse or a sophisticated actress."
Lily shares some personality traits with Nicks and knows not to pee on the hotel carpets
It seems as if Lily is just as much an old soul as her owner. "Her personality actually reminds me a lot of Marilyn Monroe's," Nicks said. "Lily has super-beautiful waist-length white hair and long pink eyelashes. She's dramatic too; she loves everybody — but only to a point. When she's not in good humor, she'll go curl up somewhere where nobody can find her. I think she's taken on some of my idiosyncrasies because I'm the exact same way. We like to go off by ourselves, and now we do it together."
Lily loves going on the road with Nicks because she gets a lot of attention, especially from Nicks' friends, Sheryl Crow, Harry Styles, Chris Isaak (the singer likes to draw Lily), and the entire Fleetwood Mac team. "They all come backstage to see Lily because when there's no dog, there's no joy."
Lily loves it when Nicks does her vocal warm-up and when Nicks sings her a blues song when it's time for her to eat. She also loves running up and down the aisle of Nicks' private G4 jet. However, Lily is better at controlling her urge to pee on the expensive hotel carpets than Mana.
"I always say if you're not married and you don't have kids or live in a commune with other people, then you'd better have a dog," Nicks explained. "I never feel lonely because she follows me around and keeps me laughing with all the goofy things she does. With Lily there, I always feel good."
Nicks owned a dog named Jennifer in the 1970s
In a 1977 interview, Nicks introduced her dog, Jenny or Jennifer. Nicks bought Jenny before she became famous. Nicks hardly had the $100 to purchase Jenny in 1969.
"I got her way before I had any money, I didn't have near enough money to buy her for a hundred dollars at two-three weeks old," Nicks explained. However, when Nicks entered Fleetwood Mac in 1975, Jenny was one of the things she had to give up.
"She's one of the things that I have had to give up for Fleetwood Mac because you're not home so you can't take care of your little charges," Nicks said.
Nicks also had an Afghan Hound named Branwen. According to Rolling Bone, Nicks once said, "I'd read a novel about two sisters, Branwen and Rhiannon. I wrote the song about Rhiannon and bought an Afghan hound and named her Branwen. So it could have been the other way around, you know?"
Nicks has always been a dog person. They're like her children, and they give her peace in her often hectic life as a rock star. Nicks' dogs must have the life.