Stevie Nicks and Lindsey Buckingham Were Having Relationship Problems Before Fleetwood Mac
Stevie Nicks and Lindsey Buckingham were in a passionate relationship during the 60s and 70s. Nicks revealed they were having relationship problems even before joining Fleetwood Mac.
Stevie Nicks is known for her famous relationships almost as much as she's known for being a member of Fleetwood Mac. Although Nicks and Buckingham had relationship troubles during their time in the band, it was later revealed they were having troubles even before joining Fleetwood Mac.
How Stevie Nicks and Lindsey Buckingham met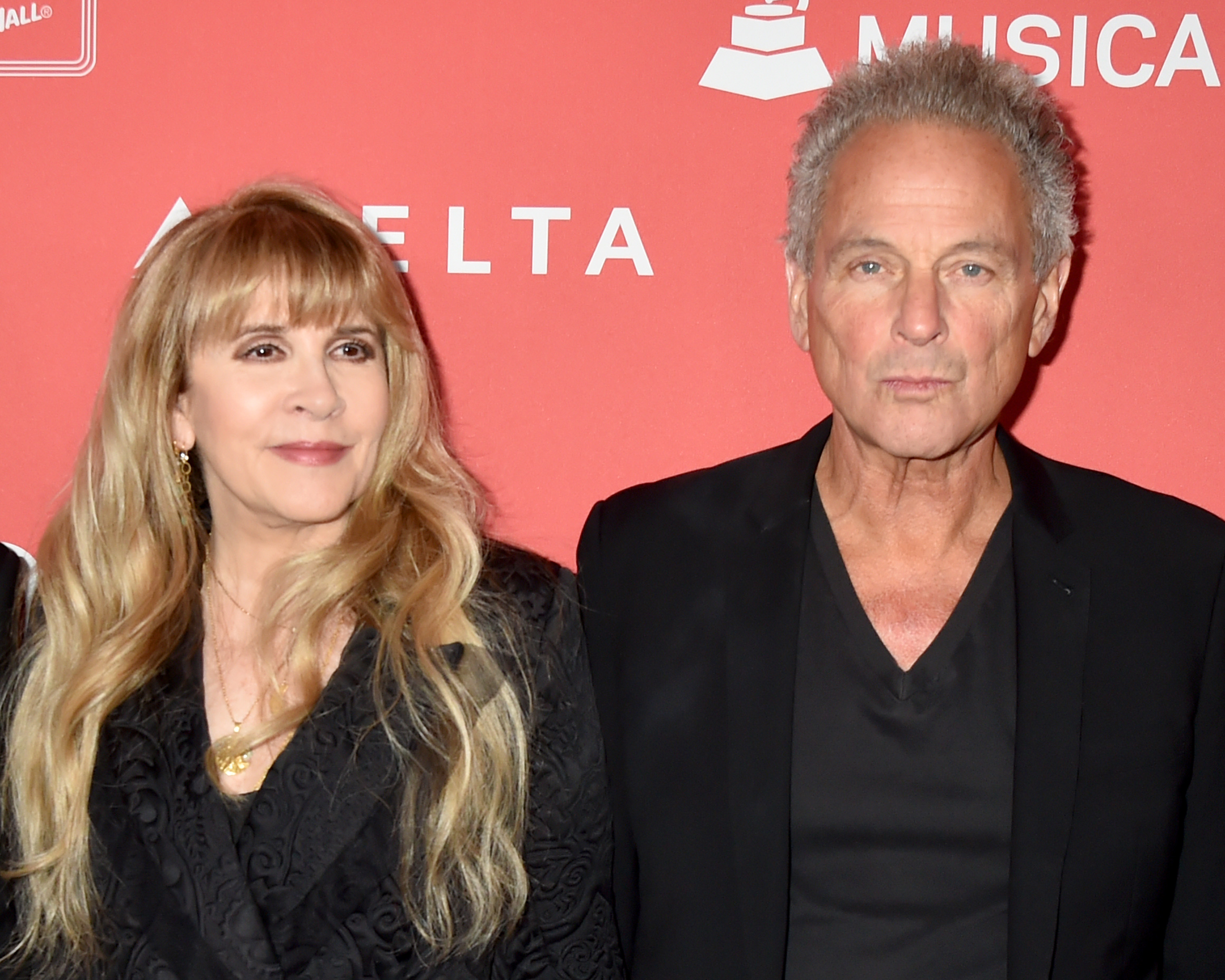 Nicks and Buckingham met in the late 1960s while they were high school students, reports the Los Angeles Times. At the time, Buckingham was in a psychedelic band called Fritz, and he asked Nicks to join after the departure of two members.
Buckingham and Nicks grew close. They eventually decided to break up the band and pursue a music career together. After Fritz broke up, the duo formed their own band called Buckingham Nicks in the 1970s. Stephen Davis, author of Stardust Woman, says the band members had a difficult time accepting the change.
Stevie Nicks and Lindsey Buckingham's relationship problems
Nicks and Buckingham began having relationship problems after the failure of their first and only album Buckingham Nicks. After the album didn't do well, their label dropped them. Davis says the album "promptly bombed."
The tension between Nicks and Buckingham grew. Davis says the couple continued writing songs after they were dropped, but they would often fight over which songs worked and which ones didn't. The author says they had "bruising fights" that resulted in Buckingham sleeping on the floor and Nicks sleeping in their bedroom with her dog beside her.
Nicks says she and Buckingham weren't getting along. Davis says much of their conflict was because of Nicks' disapproval of the way Buckingham handled her songs. She reportedly felt he changed her songs too much and the meaning was lost. The author says this became a "huge problem" between the two of them.
Stevie Nicks and Lindsey Buckingham's relationship was in a downward spiral
By the time Nicks and Buckingham joined Fleetwood Mac, their relationship was going downhill.  Nicks says they were in the process of ending their relationship by the time they were about to join Fleetwood Mac.
"We were breaking up when Fleetwood Mac asked us to join," Nicks tells Billboard. "We moved down from San Francisco to L.A. in 1972, and made Buckingham Nicks in 1973, and were having problems all through that."
Nicks felt lonely during the time she and Buckingham were having relationship problems. She says she worked while Buckingham made music.
"When we moved, it was lonely," continues Nicks. "I didn't have any girlfriends. And I was the one who worked. I had to be a waitress, and a cleaning lady, in order to support us — because Lindsey didn't want to play four sets at Chuck's Steakhouse, where we could've made $500 a week. To him, that was selling out. He wanted to play original music, so I went along with that."
Nicks tells Billboard things temporarily got better after she and Buckingham joined Fleetwood Mac. Their money problems were behind them, and things were starting to become stable.
"I got an apartment on Hollywood Boulevard, [Lindsey Buckingham] moved back in with me, and we kind of put our relationship back together," says Nicks. "We weren't fighting about money, we had a really nice place, and we were going to work with these hysterically funny English people every day, making great music."
Despite trying to work things out, Nicks and Buckingham ended their relationship around the time Fleetwood Mac's Rumours was released in 1977.
Follow Sheiresa Ngo on Twitter.