Stevie Nicks' Moon Necklaces Have a Special Power
Stevie Nicks is rock and roll's reigning queen, a musician who rose to fame in the group Fleetwood Mac to become one of the world's biggest celebrity icons.
Nicks has received acclaim for songs such as "Rhiannon," "Dreams," and "Landslide," and has been recognized by her peers and fans alike with a slew of awards over the years.
These days, Nicks is still hard at work in the music industry, and in spite of the COVID-19 pandemic sidelining many live music performances, Nicks continues to work on special projects, including her recent "24 Karat Gold The Concert" live performance. 
How did Stevie Nicks become famous?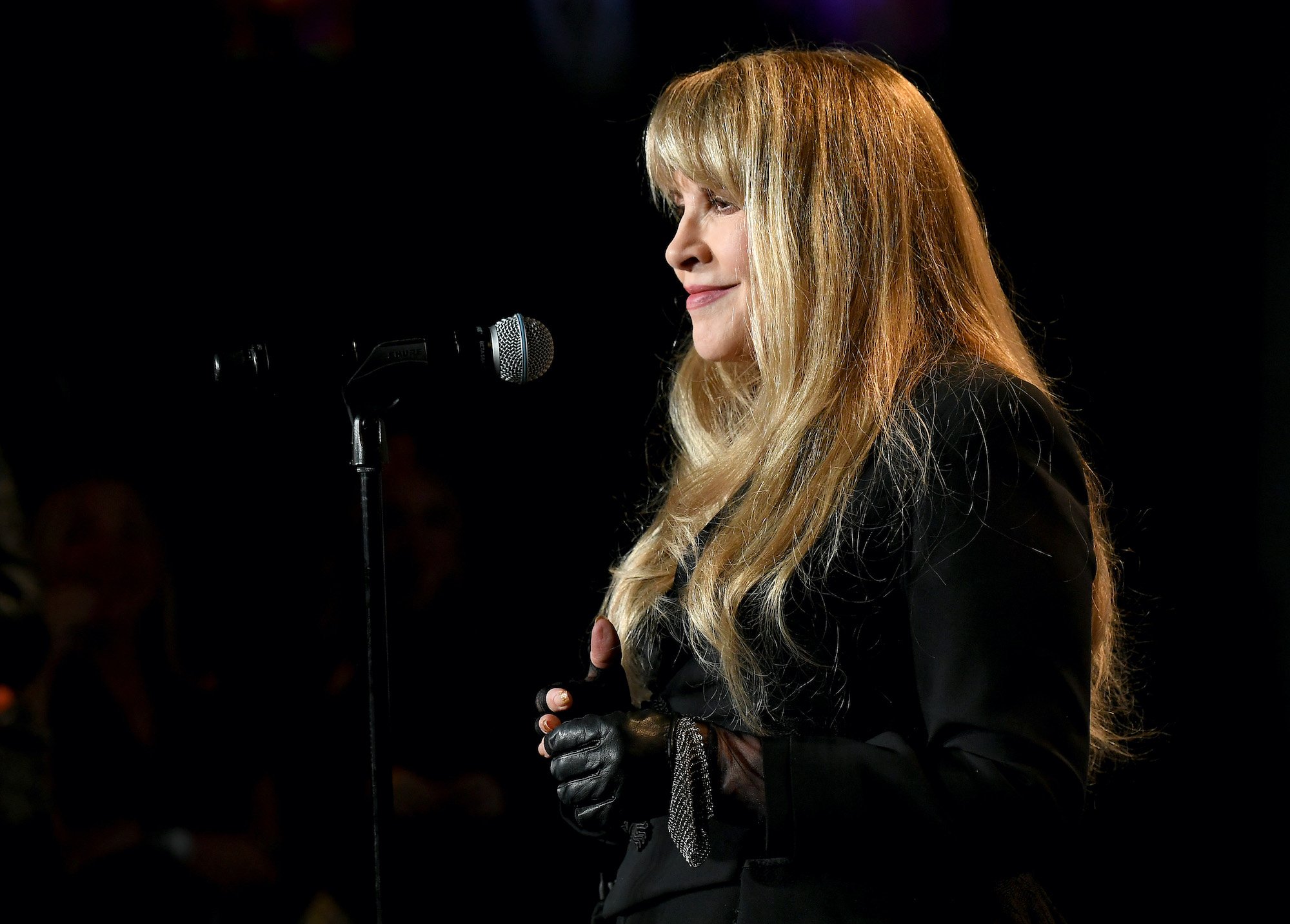 Stevie Nicks was born in 1948 and raised in Phoenix, Arizona. Nicks formed a love of music early and was singing duets with her father when she was only four years old. Due to her father's job, young Nicks and her family moved frequently when she was young.
They lived everywhere from Utah to California over a period of a few years — still, the one constant in Nicks' life was her connection to her music. By the time she was a teenager, Nicks had written several songs, and was a proficient guitar player.
Nicks met Lindsey Buckingham when she was in high school, and the two formed a close romantic connection as well as a musical one. Just a few years after they met, Nicks and Buckingham formed a group and set out to make a name for themselves.
In 1975, after a few years of writing and recording music, Nicks and Buckingham joined the group Fleetwood Mac. The rest is history, and albums such as Fleetwood Mac and Rumours cemented Fleetwood Mac's status as one of the all-time great rock bands. 
Stevie Nicks' signature style
As Fleetwood Mac's star rose in the music industry, so too did Stevie Nicks' reputation as a frontwoman and performer. Nicks developed a unique style that was all her own, with outfits consisting of flowy dresses, Bohemian-style scarves, platform boots, and tall hats.
Many have described her style as a Victorian gypsy, while others have compared her looks to that of a mystical witch. 
Nicks has always embraced her reputation for strangeness, and if anything, has only contributed to her own legacy as an iconic, Bohemian woman. Nicks is known for passing along a bit of her mystique to those closest to her, by sharing one specific accessory with friends and acquaintances that she wishes to make an impression on. 
Stevie Nicks is known for giving out moon necklaces to her close friends
Stevie Nicks is often seen wearing gold moon necklaces, simple talismans that shine in the onstage lights. LA Times claims that as early as 1977, Nicks was gifting similar necklaces to friends of hers, claiming that they are lucky charms and that if her friends encounter someone who might need a bit of good fortune, that they should pass the necklace on.
Nicks has been known to give the moon necklaces to celebrities, such as Taylor Swift and Tavi Gevinson, as well as people that she meets through charity organizations.
The Haim sisters, a group of singer-songwriters, were each given moon necklaces by Nicks. As one member of the group stated via HuffPost: "that moon necklace holds a lot of power. Ever since I put it on, every single person I've met has been like, 'Where did you get that necklace?' People are drawn to the moon. I can't express it."
The sisters also revealed, per Vogue, that "we'd heard about them from other friends who'd received them saying that they hold the power of the moon. Stevie said when we meet someone who is in need of healing, it's our job to give it to them."