Stevie Nicks Says She Would Have Had to Quit Fleetwood Mac If This Happened
Stevie Nicks is opening up about a decision she says allowed her to continue as a member of Fleetwood Mac. The 72-year-old recently sat down with The Guardian to talk about her career and her new film, 24 Karat Gold: The Concert. During the interview, she discussed having an abortion in the late 1970s. The singer-songwriter behind songs such as "Rhiannon" said there was "no way" she could have had a baby at the time, in part because doing so would have forced her to choose between her career and motherhood. 
Stevie Nicks says 'there would have been no Fleetwood Mac' if she had a baby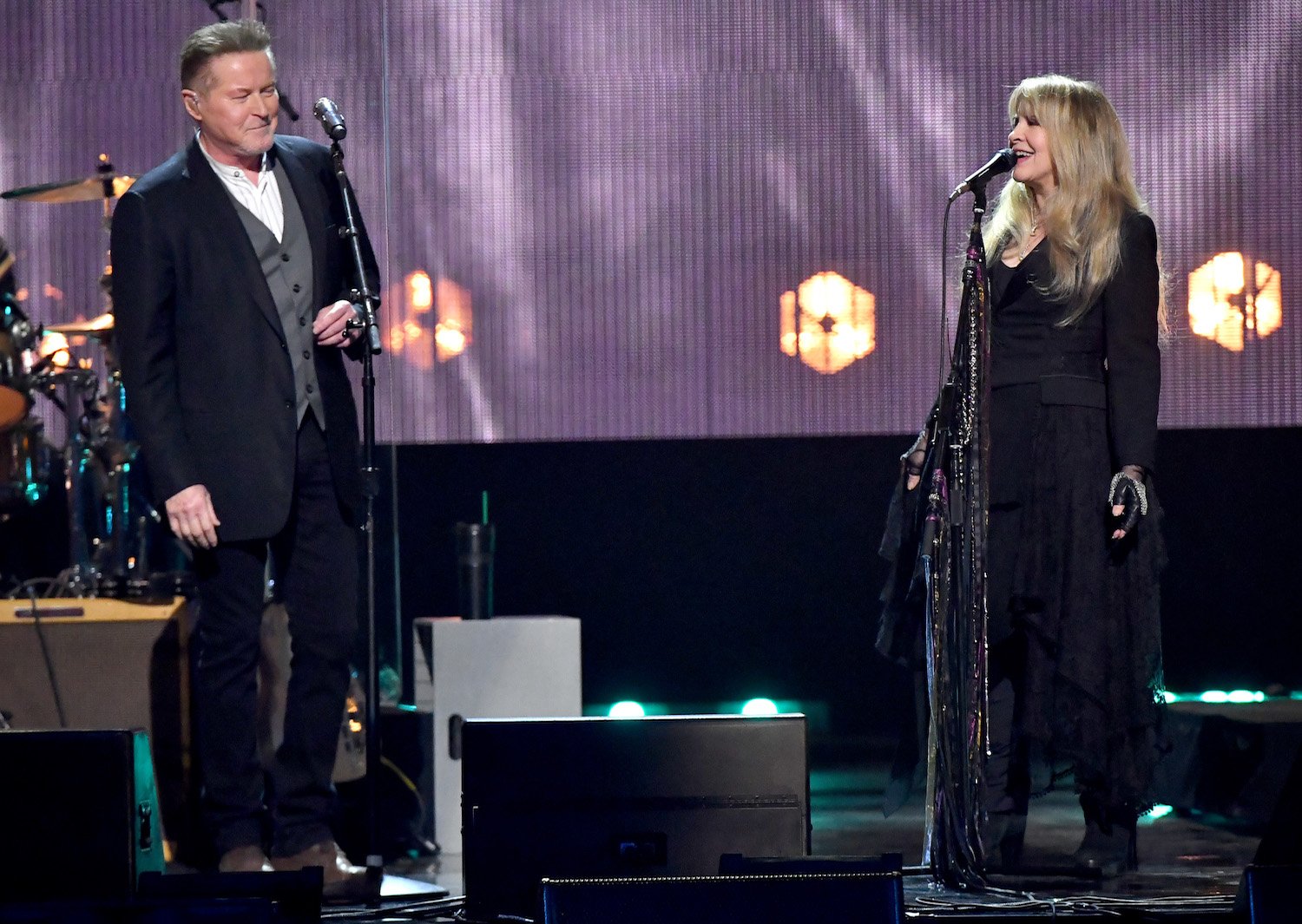 RELATED: The Viral TikTok of Skateboarding Guy Singing 'Dreams' Drastically Impacted Fleetwood Mac's Chart Numbers
In 1979, Fleetwood Mac was one of the most popular bands in the world. Their chart-topping second album, Rumours, had come out in 1977, and its follow-up, Tusk, was released that year. But professional success came with personal turmoil, and the drama between the members of the band was the stuff of legend. 
By the end of the decade, Nicks' relationship with bandmate Lindsey Buckingham (the demise of which is famously chronicled on Rumours) was long over. She was dating Don Henley of Eagles when she learned she was pregnant. She decided to have an abortion.
"If I had not had that abortion, I'm pretty sure there would have been no Fleetwood Mac," she said. "There's just no way that I could have had a child then, working as hard as we worked constantly. And there were a lot of drugs, I was doing a lot of drugs … I would have had to walk away."
In a 2002 interview with In Style (via The Nicks Fix), Nicks said she made a choice between being "an artist and a writer, or a wife and a lover."
"With kids, your focus changes," she explained. "I don't want to go to PTA meetings."
Nicks thought music was her 'world's mission'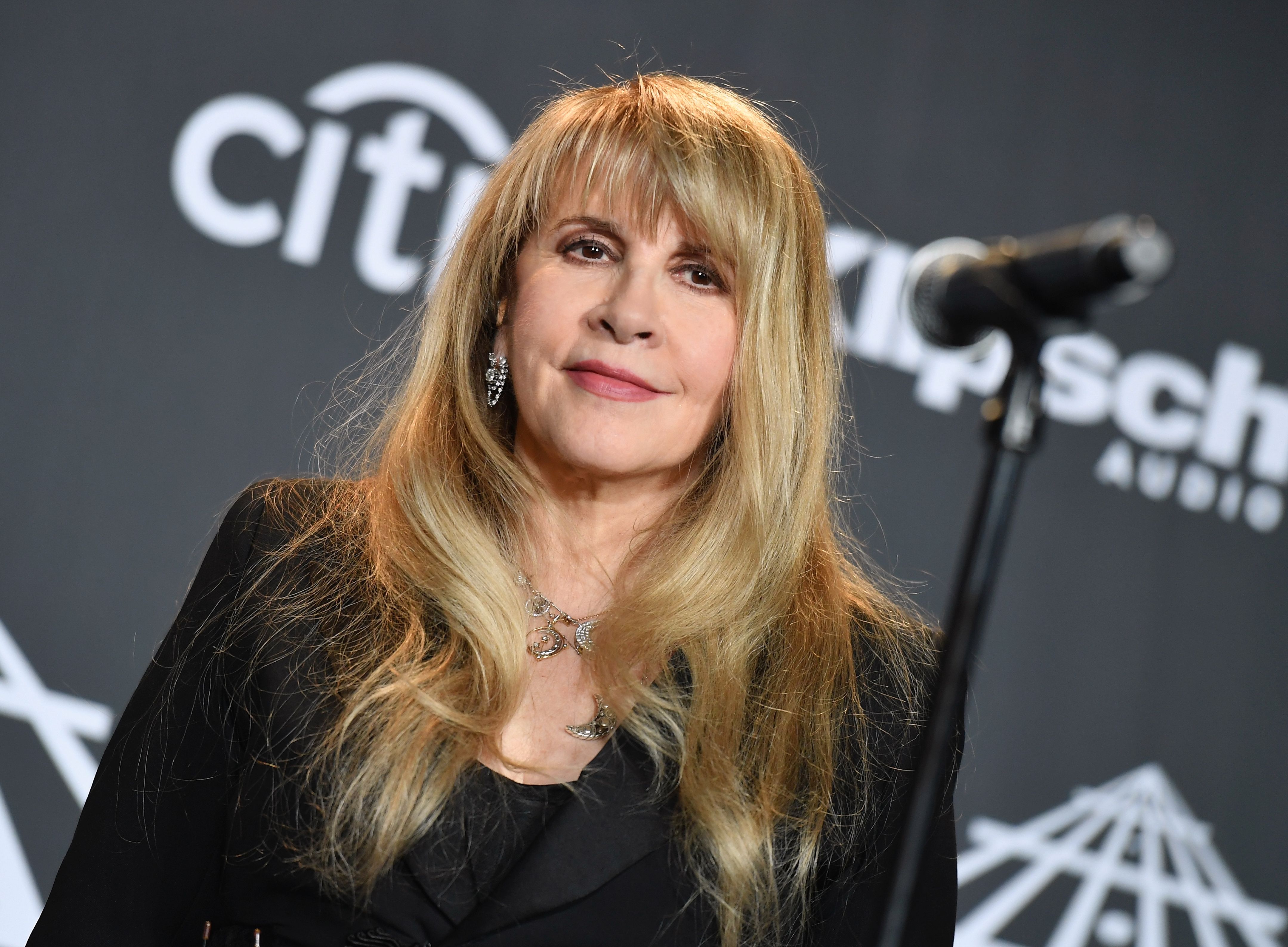 Nicks says she realized sharing her music with the world was her real purpose in life. 
"I knew that the music we were going to bring to the world was going to heal so many people's hearts and make people so happy," she told the Guardian. "And I thought: You know what? That's really important. There's not another band in the world that has two lead women singers, two lead women writers. That was my world's mission."
Nicks continued to perform with Fleetwood Mac and also embarked on a career as a solo artist, recording hits such as "Edge of Seventeen." In 2019, she made history as the first woman to be inducted into the Rock and Roll Hall of Fame twice. First as a member of Fleetwood Mac (in 1998) and then as a solo artist.
Nicks' pregnancy inspired a song 
Though Nicks decided to end her pregnancy, the experience did inspire "Sara," a song on her 1981 album Bella Donna. According to Henley, the song is about the baby he and Nicks never had, who would have been named Sara.
In a 2014 interview with Billboard, Nicks confirmed that story, but said there was more to it.
"Had I married Don and had that baby, and had she been a girl, I would have named her Sara," she said. "But there was another woman in my life named Sara, who shortly after that became Mick [Fleetwood]'s wife, Sara Fleetwood."
What Henley said was "accurate, but not the entirety of it," she added.