Stevie Nicks Was Told She Couldn't Perform This Song Because It Was a 'Man's Song'
Stevie Nicks wanted to perform a classic rock song that others deemed a "man's song." Despite the pushback, Nicks decided to record her version of the song. Interestingly, Nicks said she took a "twisted" song and made it even more twisted.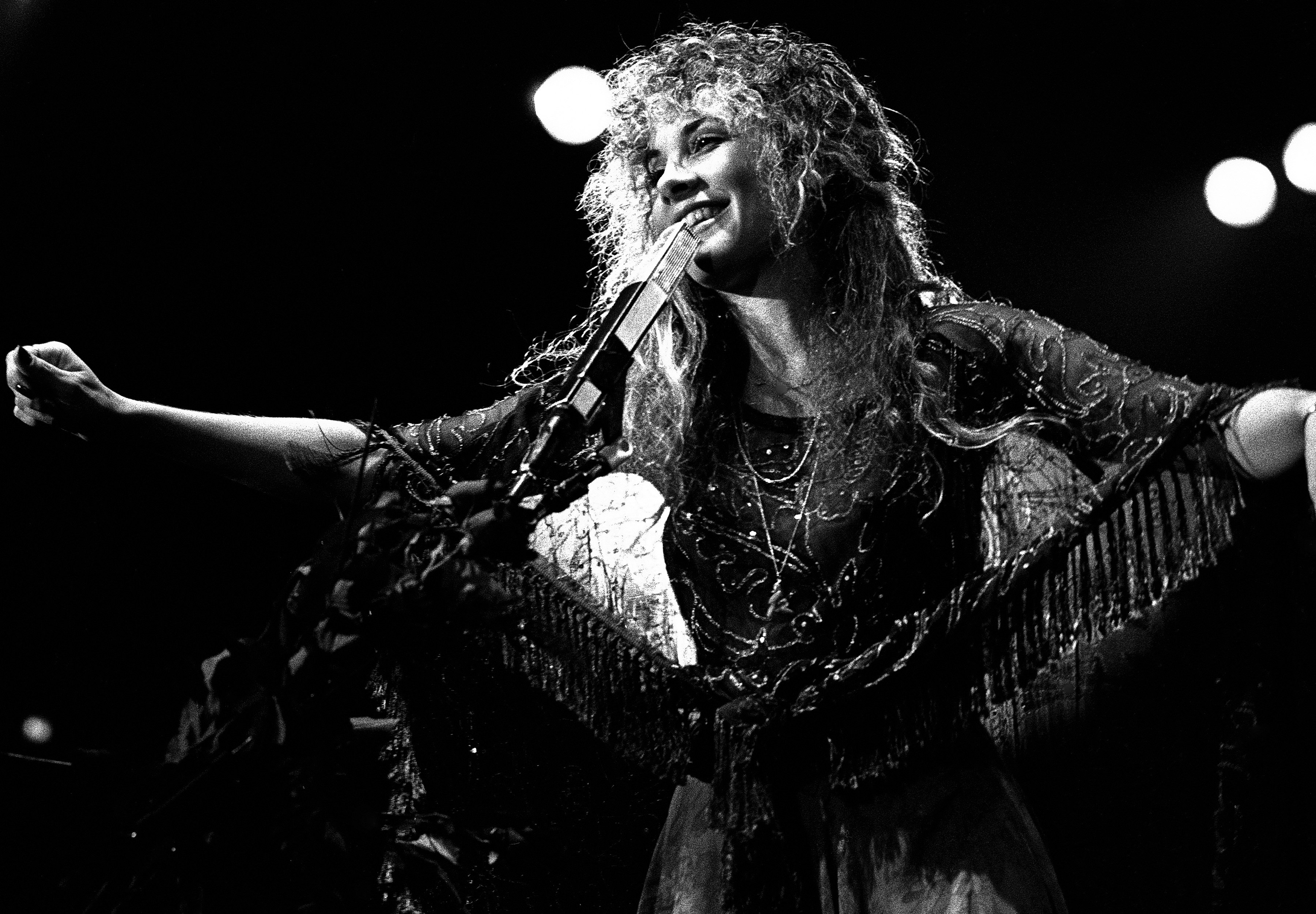 How Stevie Nicks reacted to people saying she shouldn't perform a classic rock song
During a 2009 interview with Entertainment Weekly, Nicks discussed some of her favorite songs from her time with Fleetwood Mac and her solo career. Interestingly, she had nothing to do with the writing of one of the songs. The song in question was a classic hit by another band.
During the interview, Nicks discussed her love of "Crash Into Me" by the Dave Matthews Band. "Oh, as soon as that song came out I said, 'I want it. I want to do that song!'" she said. "And the answer from every single person was, 'This is really a man's song, you can't do it.'"
The way Stevie Nicks changed 'Crash into Me' to make it more twisted
Nicks wasn't about to let the naysayers win. "So I was like, 'Alright, whatever,' but in my head I said, 'But I will do this song. It's a twisted song, so I'll just twist it even more, and make it fit me.'" Nicks said. For context, this "twisted" song is about a Peeping Tom looking at a woman through her bedroom window.
Elsewhere in the Entertainment Weekly interview, Nicks revealed how she changed "Crash Into Me" to her liking. "Now live, where [Matthews] would sing 'In a boy's dream' I have the [backup] girls go, 'And the boys sing … '" she said. "Then I can do those lines: [singing] 'Hike up your skirt a little more, and show your world to me. Dave's actually very sexual, his writing.'"
Nicks was not sure what Matthews thought of her cover. "I don't know if he likes it or not," she said. "I invited him to come to the taping for PBS, and he never got back to us. I thought he would! But you know, his wife was having a baby, I think."
The way the world reacted to the 2 versions of the song
The Dave Matthews Band's "Crash Into Me" was a success. It reached No. 7 on Billboard's Alternative Airplay chart, staying on the chart for 26 weeks. The song's parent album, Crash, became a hit as well. It reached No. 2 on the Billboard 200 and remained on the chart for 105 weeks.
On the other hand, Nicks' version of "Crash into Me" didn't make a commercial impact. The cover didn't chart on the Billboard Hot 100. Its parent album, The Soundstage Sessions, became more popular. It reached No. 47 on the Billboard 200, staying on the chart for two weeks. "Crash Into Me" has a twisted subject matter but it resonated with Nicks and the world.