Stevie Nicks Wrote 'Dreams' In a Famous Funk Musician's Bed
Fleetwood Mac is one of the most iconic celebrity rock bands of all time, responsible for hits such as "Go Your Own Way," "Rhiannon," and, of course, "Dreams." The band's history is full of drama and bickering, and the lineup has changed a great many times over the years — although frontwoman Stevie Nicks has remained at the forefront for decades.
In 2017, a new story about the history of the band's album, Rumours, went viral, a story that claimed Nicks wrote the single "Dreams" from the album when she was hanging out with an infamous funk musician. 
When did Fleetwood Mac form?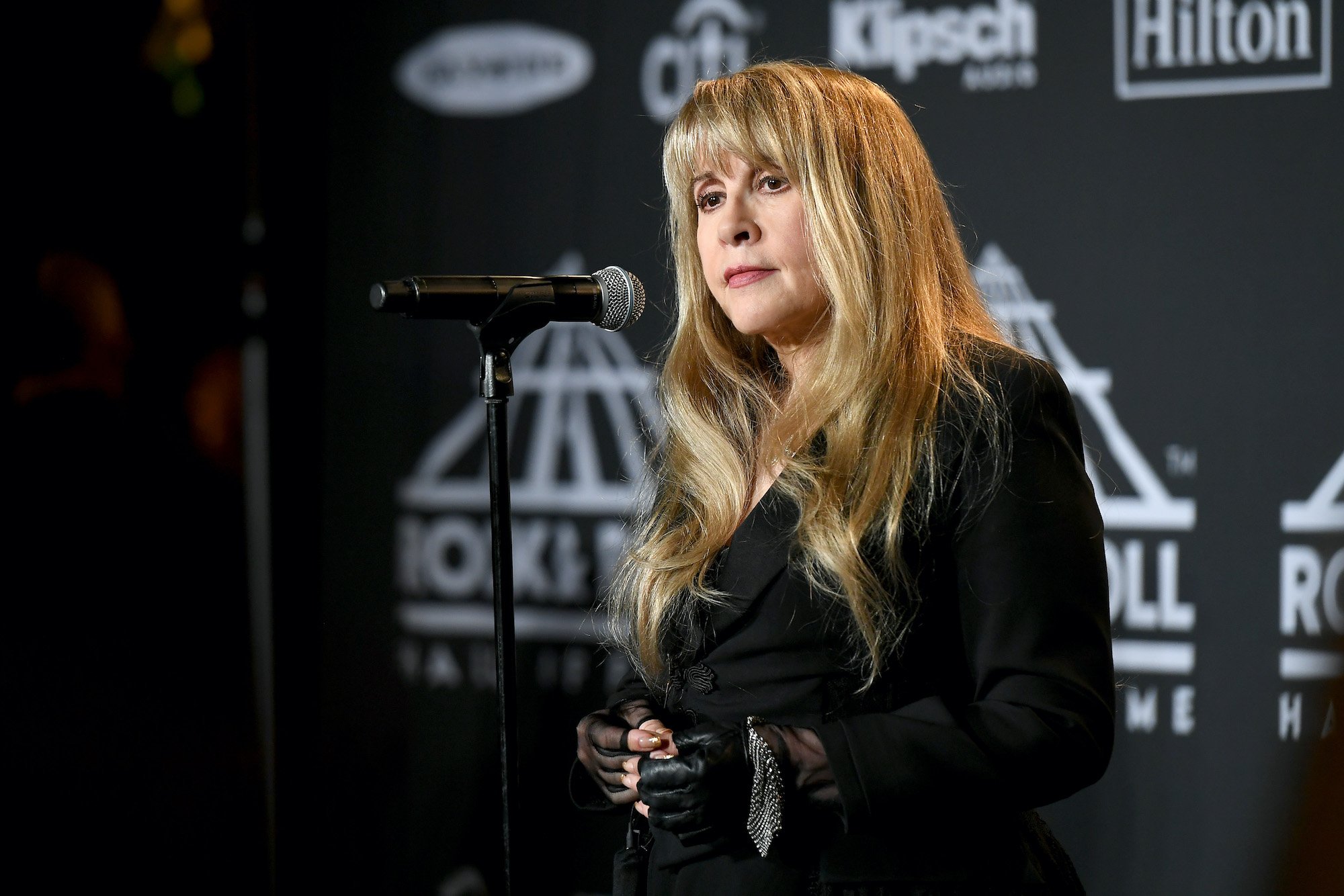 In 1967, Fleetwood Mac formed. The group originally began as a union between drummer Mick Fleetwood, guitarist Peter Green, and guitarist Jeremy Spencer.
Over the years, other members, like bassist John McVie joined the line-up. In 1974, the band really began developing their signature sound when Stevie Nicks and Lindsey Buckingham, a folk singing duo, joined Fleetwood Mac. 
In 1975, one year after Nicks joined Fleetwood Mac, the group released their self-titled album, which went on to reach number one in the United States.
Throughout the remainder of the seventies, Fleetwood Mac continued to smash records everywhere they went, selling out venues and creating a signature style that remains iconic even to this day. In the eighties, Fleetwood Mac slowly began to disintegrate, as infighting and drama threatened to tear the band apart. 
The making of the 'Rumours' album was full of drama
RELATED: Stevie Nicks Says She Would Have Had to Quit Fleetwood Mac If This Happened
Fighting reached a peak in the band during the making of the Rumours album, which was released in 1977.
Reportedly, according to Biography, Fleetwood Mac began working on the album in 1976, following a lengthy tour. Under a great deal of pressure to create an album that was at least as good as their debut album, Fleetwood Mac buckled down to record the album, but experienced problems almost from the get-go. 
According to reports, many of the members of the band allowed their romantic entanglements to take over their lives, and ultimately, much of that pain and raw emotion made its way into songs such as "Go Your Own Way" and "You Make Loving Fun."
The band members later claimed that they relied heavily on drugs to get through the recording process, including pot and cocaine. Fortunately, Stevie Nicks was able to get a respite from recording from time to time, escaping the studio to write songs.
Where did Stevie Nicks write the song 'Dreams'?
One song, in particular, made Stevie Nicks immortal. "Dreams" is a rock standard that recently resurfaced on the charts thanks to the success of an infamous viral video featuring a TikTok star lip-synching to the song while singing cranberry juice.
Still, Nicks wrote the song in a very unlikely environment. According to Rolling Stone, Nicks had the melody for "Dreams" bouncing around in her head for some time when she ran into the funk singer Sly Stone on a break from recording Rumours. The musician offered Nicks his private studio space, which he referred to as his "magic room."
 "It was a black-and-red room, with a sunken pit in the middle where there was a piano, and a big black-velvet bed with Victorian drapes," Nicks later recalled. "I sat down on the bed with my keyboard in front of me. I found a drum pattern, switched my little cassette player on and wrote 'Dreams' in about 10 minutes."
Later, Nicks returned to Fleetwood Mac with a cassette recording of the song, knowing that she had found something special. As everyone now knows, "Dreams" would become one of the standards of Fleetwood Mac's catalogue, and the song that would define much of Nicks' career.