Strange Royal Family Eating Habits and Rules, Revealed by Former Chef
A former royal chef has revealed some strange royal family eating habits and rules.
The royal family is a source of endless fascination for people all around the world. From their stylish and occasionally outrageous fashion choices to their foibles and gaffes, fans of the British royals look to them for escapism as well as entertainment.
One of the most interesting things about the royals is the strange rules that they live by — rules that can often seem very outdated, especially in the context of this century. Still, they abide by their traditions, especially when it comes to food. And as a former chef for the royals recently revealed, the family takes their food very seriously. 
The royal family looks to Queen Elizabeth for cues at mealtimes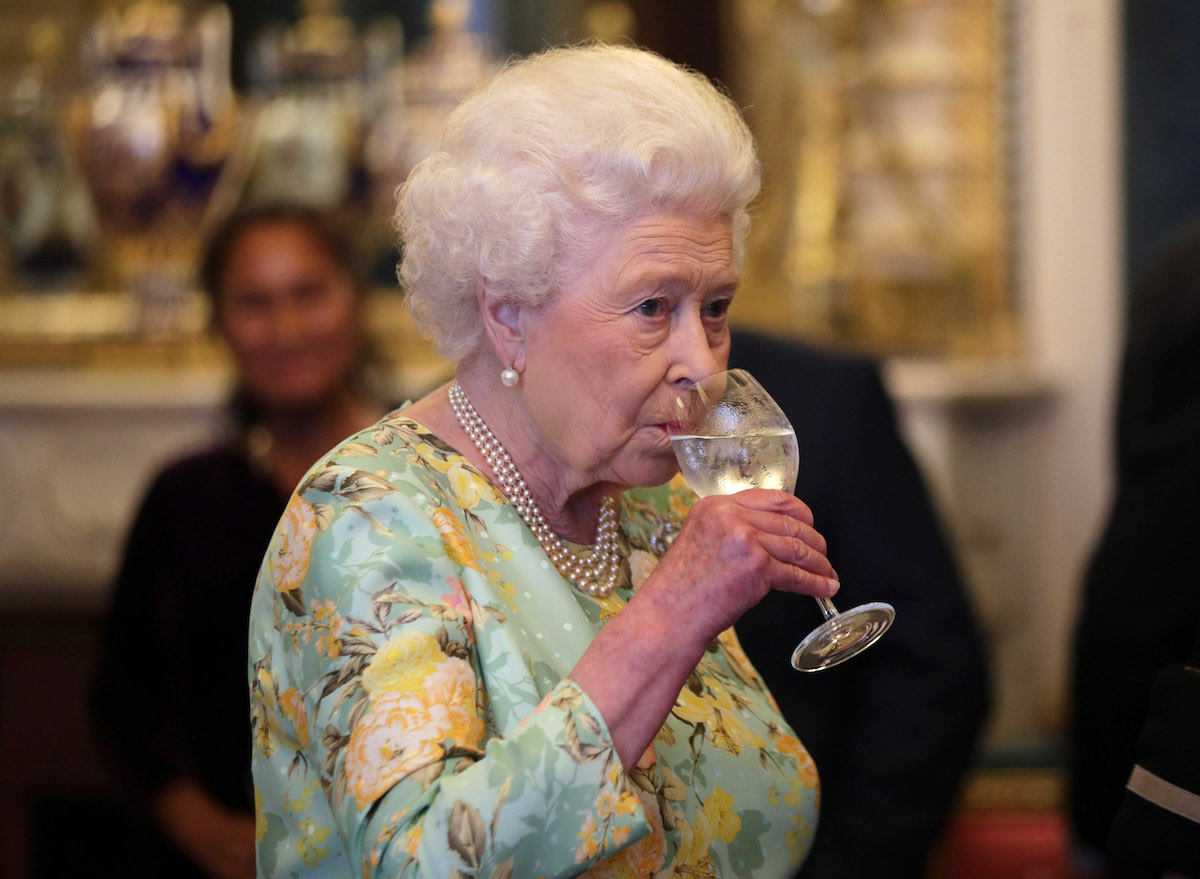 Darren McGrady, a chef who worked for the royal family between 1982 and 1993, recently opened up in an intimate interview with Marie Claire, during which he talked about the rules and preferences that the royals tend to follow when it comes to food and food preparation. McGrady revealed that the queen is not just the leader of the United Kingdom, but that she sets the tone for mealtimes.
McGrady stated that the queen is practical when it comes to utensils, often choosing more casual dinnerware in private rather than her more expensive dinnerware: "At Balmoral she'd eat fruit from a plastic yellow Tupperware container."
Additionally, the queen is the one who dictates when the meal ends. When she is done with her meal, no one is allowed to eat anymore, so guests and royal family members alike keep a close eye on the senior royal's plate. 
Prince Philip reportedly didn't like organic produce but loved a good BBQ
Darren McGrady revealed that the late Prince Philip was rather particular about vegetables, and on one notable occasion, he actually shunned a hamper full of produce procured by Prince Charles. As McGrady described it, "he looked puzzled so I opened it (the hamper) up and I said, 'It's all organic.' And he said, 'Oh, bloody organic!' And just shook his head and walked out."
However, Philip loved informal family meals, and would even utilize the grill at Balmoral, when the royals would gather there on occasion. "Philip would cook out on the grill. He'd come down to the kitchens and discuss what food we'd have: 'Do we have any salmon that any of the family have caught? The !ueen's been picking strawberries with Princess Margaret, let's have those for dinner.'"
Princess Diana had very particular food preferences
Princess Diana worked with McGrady to ensure that there were always low-carb options on the menu for the royal family's meals and tended to always prefer lighter fare like fish and stuffed peppers. In fact, McGrady would often make fat-free versions of standard palace meals for Diana, "tricking" guests into thinking that she was eating the exact same thing that they were.
When it came to her sons, however, she wanted to make sure that they enjoyed the same fun foods that other children did. McGrady recalled Diana would occasionally take her two sons, Prince William and Prince Harry, out to enjoy lunch at fast-food restaurants like McDonald's, and also that the young princes loved standard children's fare like pizza and potato skins. "They were royal princes but had children's palates," the chef admitted.