'Stranger Things': Is Barb Dead?
She was one of Nancy's best friends. That is, until she was taken to the Upside Down. Here's what we know about the 'Stranger Things' character, named Barb.
During season 1 of this Netflix original series, Barb was a close friend of Nancy Wheeler. That is, until this character went missing. 
What happened to Barbara during Stranger Things? Will fans ever see this high school student again? Here's what we know about this character and future episodes of the sci-fi series.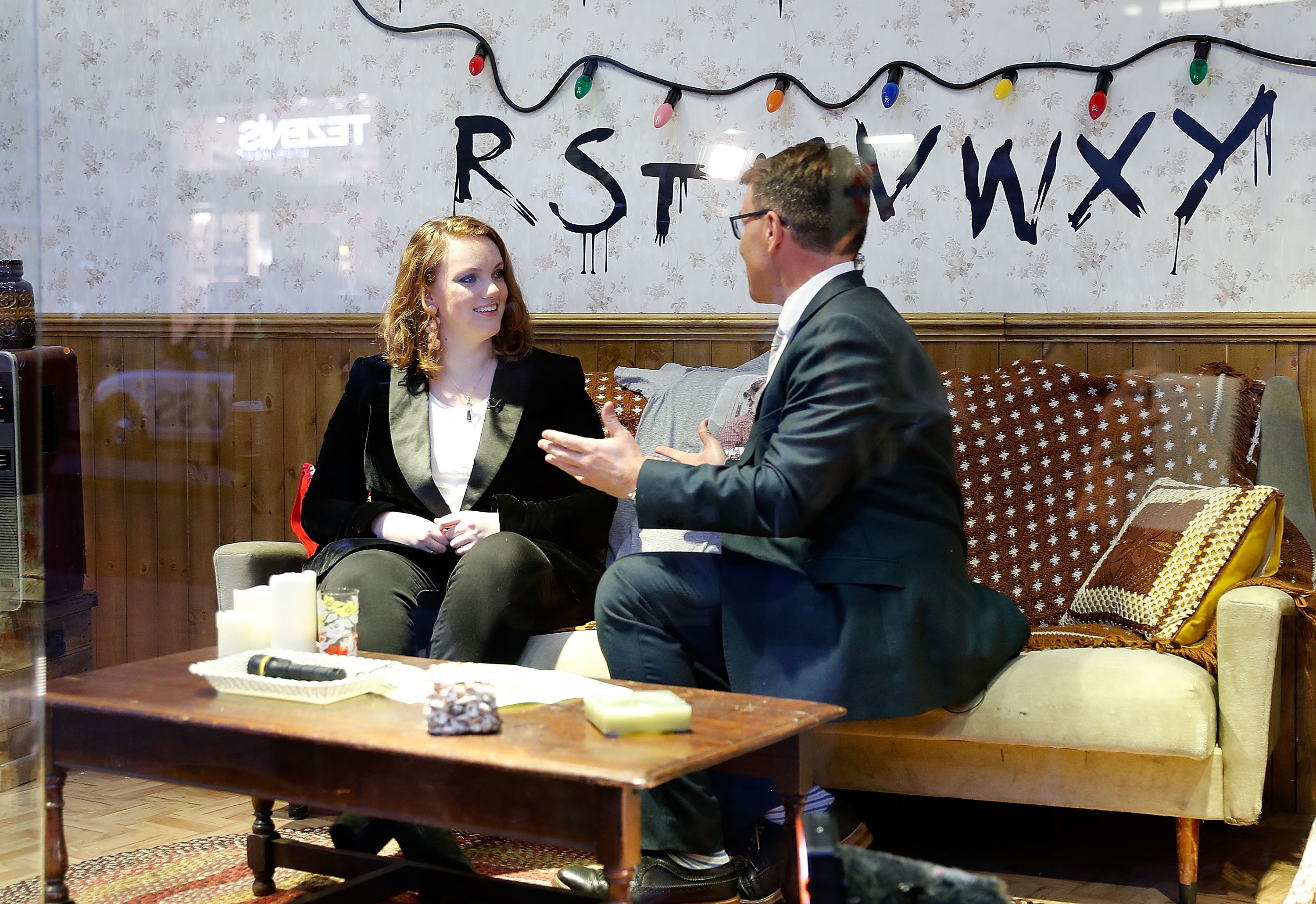 Barbara Holland or 'Barb' was Nancy's best friend in Netflix's 'Stranger Things'
When Stranger Things first premiered on Netflix, viewers were introduced to the world of Hawkins Middle School and one group of friends from the AV Club.
However, there were a few other characters from this town who were thrown into the drama of Will Byers' disappearance. That includes Barbara Holland, also known as Barb, who was a high school student with a strong conscience.
Shannon Purser portrayed this character for season 1 of this series, appearing alongside Natalia Dyer as Nancy Wheeler. However, her character didn't appear for several episodes following her appearance at a house "party."
What happened to Barb on 'Stranger Things'?
She may not have been the first victim of the Demogorgon, but she definitely had it the worst. After Nancy convinced her to go to a boy's house, Barb found herself outside, alone, sitting by the pool.
Because she cut her hand and was bleeding, the Demogorgon snatched her and brought her to the "Upside Down." Fans saw her again in this twisted world, but not before she was killed.
Yes, Barb died and did not return for season 2 of this series, as Nancy Wheeler discovered. The other character who appeared in the "Upside Down," Will, was saved thanks to his friends, mother, and Eleven.
Will Barb return for future episodes of Netflix's 'Stranger Things'?
Several seasons of Stranger Things premiered on this streaming platform. Fortunately, there is a fourth season on the way, as seen during the "From Russia With Love" teaser. However, Barb is not expected to return to Hawkins.
This news sparked the hashtag #JusticeForBarb, where fans took to social media asking for the return of this character and the actor who portrays her. Some viewers even dressed as Barb for Halloween.
"I was really overwhelmed by the response to Barb," Purser said during an interview with Wonderland Magazine. "Stranger Things was my first acting job and I was honestly just so thrilled to be there." 
"I didn't think people would care about my character, much less rally behind her, so it was amazing and difficult to process," she continued. "Even now, people send me pictures of them as Barb for Halloween and it definitely blows my mind if I think about it for too long." 
Seasons 1-3 of Stranger Things are available on Netflix. More information about the show's upcoming fourth season and its cast will, presumably, be announced in the coming weeks.