How 'Stranger Things' Decided Max's Favorite Song Would Be 'Running Up That Hill'
The first volume of Stranger Things Season 4 introduces a new villain and explores Max's journey following the loss of her half-brother, Billy. An emotional climax occurs in episode 4 featuring a powerful song from the '80s. How did the hit Netflix series choose "Running Up That Hill" as Max's favorite song? The show's music supervisor explains.
[Warning: This post contains spoilers from Stranger Things Season 4, Volume 1.]
'Running Up That Hill' saves Max from Vecna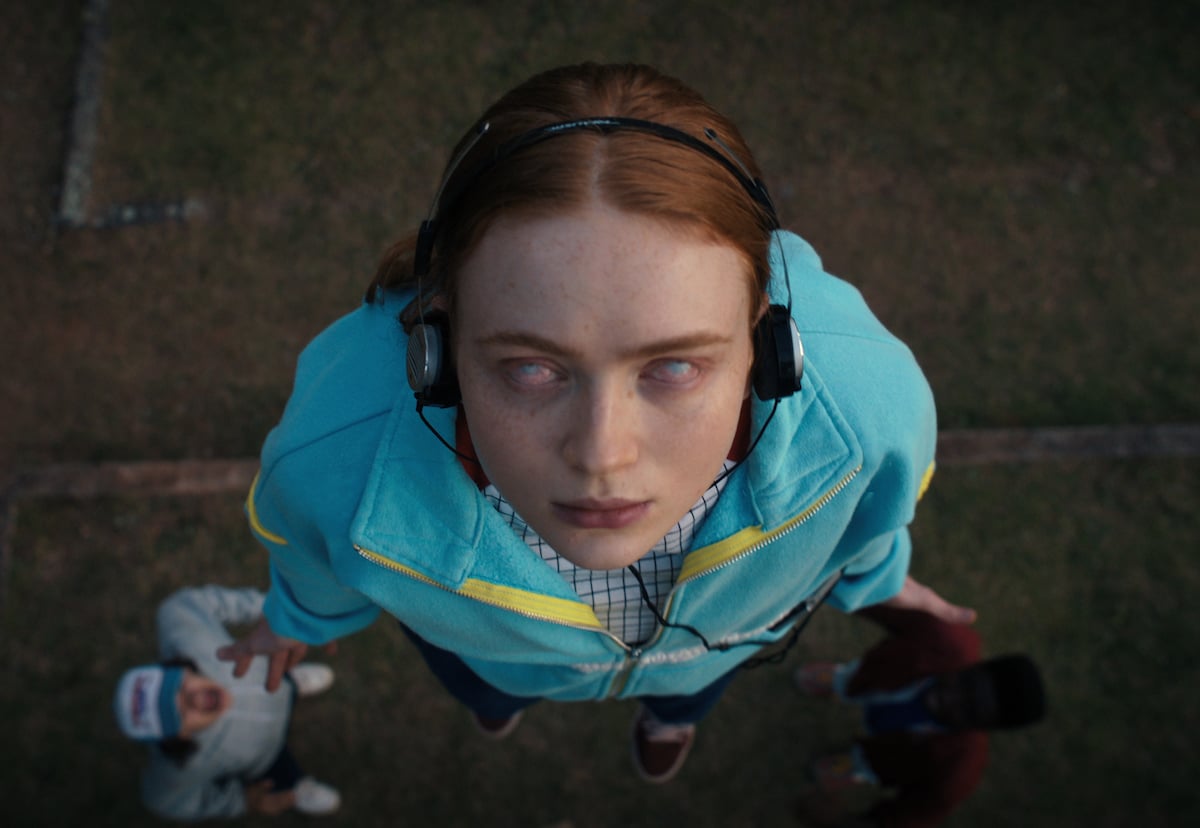 In Stranger Things Season 4, Episode 4, Max believes Vecna will kill her and visits her brother's grave to read him a letter she wrote. While she kneels in front of his tombstone, her friends discover she has fallen into a trance. It turns out Vecna confronts Max by taking possession of her.
While Steve tries to wake her, Max finds herself at an altar in the Upside Down. Vecna assumes the appearance of Billy and torments her emotionally. Then the villain reveals his true form once it is time for Max to "join him," but she runs away.
Before Vecna has a chance to catch Max, Dustin places headphones on her head and plays a cassette tape. The song is her favorite, Kate Bush's "Running Up That Hill." The tune reminds her of the best times with her friends, allowing her to break free from her Vecan's clutches.
She runs across the Upside Down while debris crashes around her. As Max's favorite song plays, she desperately races toward a portal where she sees her friends. Finally, she regains consciousness, surrounded by the group.
Why did 'Stranger Things' choose Kate Bush's 'Running Up That Hill' as Max's favorite song?
"Running Up That Hill" is an effective song for Max's dramatic escape from the Upside Down. How did Stranger Things showrunners choose it?
Series creators Matt and Ross Duffer — aka the Duffer Brothers — left the decision to music supervisor Nora Felder. Because Max deals with grief and guilt, Felder needed something that could convey those emotions. She considered a few choices for Max's favorite song, but she ultimately went with Kate Bush's "Running Up That Hill."
"It immediately struck me with its deep chords of the possible connection to Max's emotional struggles and took on more significance as Bush's song marinated in my conscious awareness," Felder explained to Variety. "The song was important not just to the storyline, but the symbolism of the 'deal with God' lyric was significant, which made it perfect for Max's theme."
Felder and her team then had to create a detailed plan to share with Bush. That's because the artist doesn't license her music freely. However, Bush is a big fan of Stranger Things, so she gave her permission for the song's usage.
'Running Up That Hill' sees a resurgence thanks to 'Stranger Things'
Due to Stranger Things' huge fan base, "Running Up That Hill" has experienced a spike in popularity. The song and Bush recently began trending on Twitter. Hordes of people listened to the song on streaming services over Memorial Day weekend.
"Running Up That Hill" is currently tearing up the charts. The song quickly shot to the top five on iTunes. It also made it onto Spotify's Top 200 for the first time.
Spotify updated its charts recently, and the song went all the way up to number four. Vulture reports that "Running Up That Hill" has over a million plays on the streaming service. If the momentum keeps going, Kate Bush's 1985 song could achieve new records compared to its original run.
RELATED: 'Stranger Things 4' Promises More Kate Bush in the Finale