Why Some 'Stranger Things' Fans Think Millie Bobby Brown Is Secretly a Tap Dancer
Millie Bobby Brown an award-winning actor, earning recognition for her role on the Netflix original series, Stranger Things, and for movies like Enola Holmes and Godzilla: King of the Monsters. However, she also has a few hidden talents, rapping and singing among them.
Is Brown a dancer? Here's what we know about this performer, best known for her role as Eleven.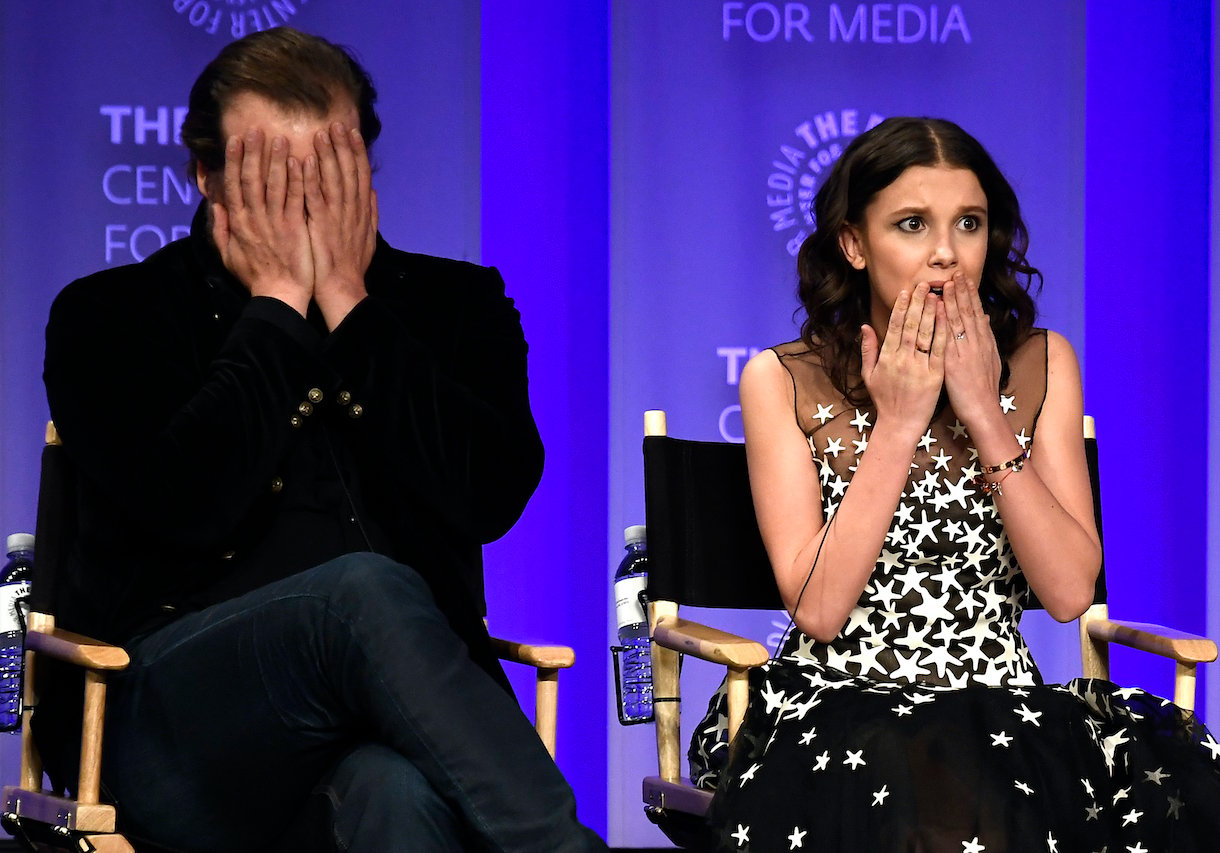 Millie Bobby Brown is one of the actors in Netflix's 'Stranger Things'
This actor first rose to stardom with the character Eleven from Stranger Things. Throughout the first season of this drama, fans saw "El" use her powers to protect her friends, especially her best friend named Mike. 
This actor returned for seasons 2 and 3 of Netflix's original series. The drama has been renewed for a fourth season, although it has been somewhat delayed by the coronavirus (COVID-19) pandemic. There is no official release date for those episodes. However, Brown is listed among the returning cast members.
Outside of her acting career, Brown is an activist and the youngest UNICEF Goodwill Ambassador. She's partnered with several brands and even created her own cosmetics line, Florence by Mills. The Stranger Things star also shared that she's working on music. 
She's an award-winning actor, but this performer is also a singer and rapper. For one interview, Brown rapped a recap of Stranger Things season 1. (She's also an unapologetic fan and friend of Drake.)
"I have a few [songs], but I'm too scared! It's so scary," Brown said during an interview with Elle regarding her future endeavors. "There are so many people that go into the acting industry and then the music industry."
"I think you can do it right if you do it right. So, I don't know. I'm waiting for that," she continued. "But for me, I'm directing, producing. [That's] the way I want to go. I like to boss people around. Just kidding."
Can Millie Bobby Brown tap dance?
With The Masked Singer spinoff series, titled The Masked Dancer, came several surprising performances from celebrities. For season 1 of this reality series, the fan choice for the Tulip character was the Stranger Things actor, according to TV Line. 
Unfortunately, the person underneath the mask did not have a British accent like Brown. In fact, this actor has yet to share whether or not she's a professional dancer. Aside from her acting stardom and her passion for music, Brown does dance from time to time. 
In one YouTube video, the actor did her rendition of Beyoncé's "Before I Let Go (Homecoming Live Bonus Track.)" While competing in a lip-sync battle on The Tonight Show Starring Jimmy Fallon, she did her best renditions of songs like "Year 3000" by the Jonas Brothers. 
Episodes of Stranger Things are available for streaming on Netflix.