'Stranger Things' Fans React After Learning 'A Nightmare on Elm Street' Star Robert Englund Is Joining Season 4 Cast
Netflix is teasing new details about Stranger Things Season 4, as well as revealing some new additions to the cast. And one of the new faces in Hawkins, Ind., is pretty terrifying. Horror legend Robert Englund — aka Freddy Krueger from the A Nightmare on Elm Street franchise — is joining the show as a recurring character named Victor Creel. 
Some of 'Stranger Things' Season 4 will take place in a psychiatric hospital 
On Nov. 20, the official Stranger Things Twitter account revealed photos and character details for eight new cast additions. Among them is Creel, a "a disturbed and intimidating man who is imprisoned in a psychiatric hospital for a gruesome murder in the 1950s."
Englund will undoubtedly share some scenes with Jamie Campbell Bower, who will play a caring orderly at the hospital named Peter Ballard. As Ballard grows tired of the brutality he witnesses on a daily basis, he may finally decide to take a stand. 
'Stranger Things' fans react to Robert Englund's casting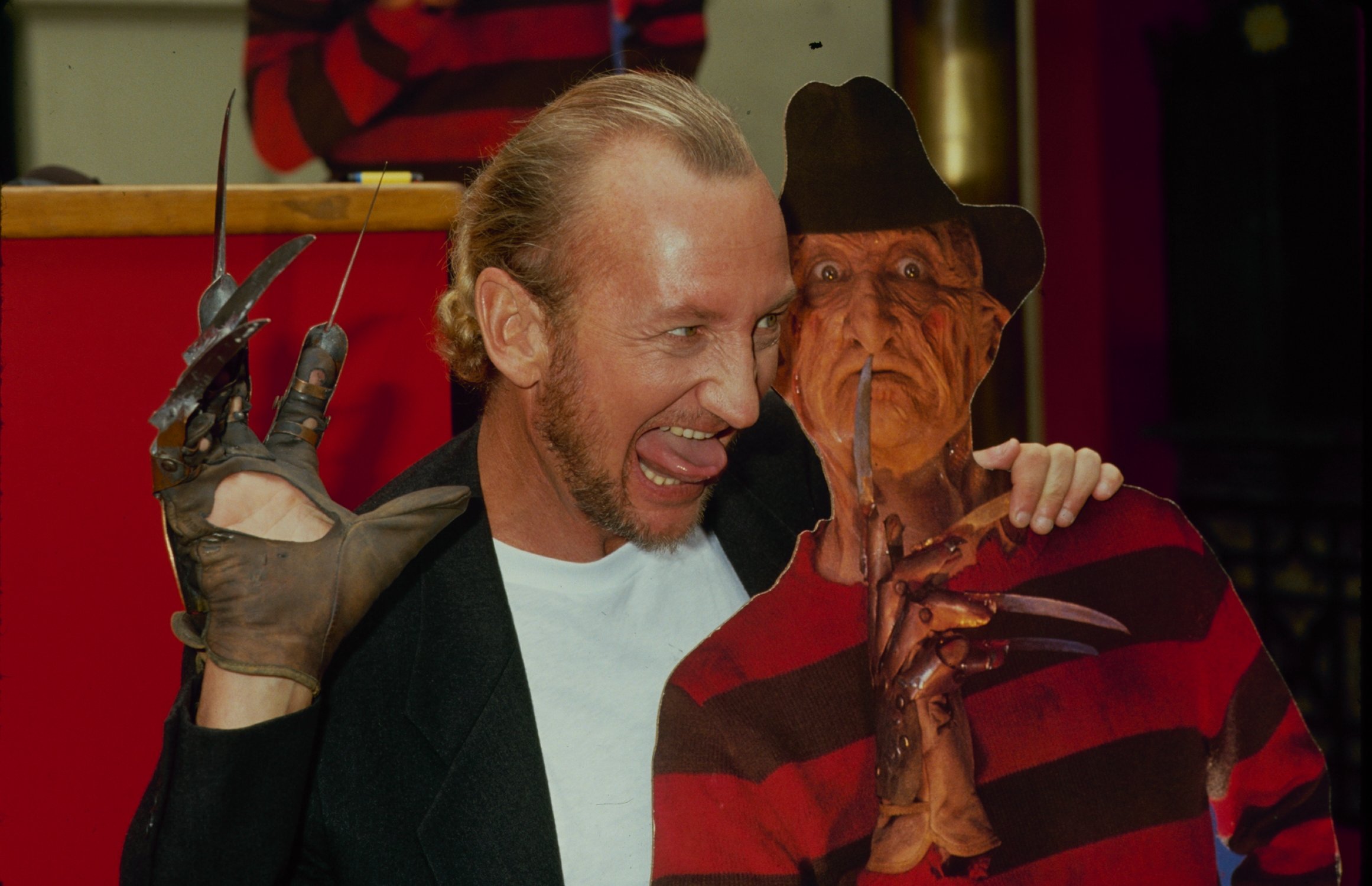 Stranger Things is chock full of '80s pop culture reference, so it seems appropriate that an actor known for embodying one of the decade's scariest horror movie villains is joining the cast.  
Englund first played Krueger in 1984, when he made his debut as a disfigured child murderer who haunts the dreams of teenagers. He went on to portray the character in seven sequels as well as on the TV show Freddy's Nightmares. 
Many Stranger Things fans applauded Englund's casting. 
"Y'all just going to let Freddy Krueger loose in Hawkins!" one commented on Instagram. 
"Freddy Kruger is gonna be in season 4 of Stranger Things!!!" another wrote. 
On Twitter, several users called the combination of Englund and Stranger Things "epic," while others just reacted to the news with "OMG."
Who else is joining the 'Stranger Things' cast in season 4? 
In addition to Englund and Bower, Netflix revealed six additional new characters for season 4. 
Joseph Quinn will play Eddie Munson, an '80s metalhead who is in charge of The Hellfire Club, the official D&D Club of Hawkins High. "The Hellfire Club" is also the title of the first episode of season 4, according to Deadline. 
Mason Dye will play Jason Carver, a handsome, rich athlete who is dating the most popular girl in school. But when a new evil threatens Hawkins, his perfect world begins to unravel.
Sherman Augustus will play Lt. Colonel Sullivan. Sullivan is an intelligent, no-nonsense man who believes he knows how to stop the evil in Hawkins once and for all.
Eduardo Franco will play Argyle: Jonathan Byers' (Charlie Heaton) new best friend. He's a fun-loving stoner and delivery boy for Surfer Boy Pizza.
Nikola Djuricko will play Yuri, a seedy and unpredictable Russian smuggler who loves bad jokes, cold hard cash, and crunchy style peanut butter. 
Tom Wlaschiha (who Game of Thrones fans will recognize as Jaqen H'ghar) will play Dmitri, a smart and charming Russian prison guard who is perhaps not to be trusted. 
A season 4 teaser released back in February revealed what many fans suspected — that Hopper (David Harbour) is alive and being held in a prison in the USSR. Production is currently underway on the new season; a release date has not been announced. 
Check out Showbiz Cheat Sheet on Facebook!