'Stranger Things' Fans Threaten to Cancel Their Netflix Subscriptions if Steve Dies
When Stranger Things premiered, viewers quickly got to know the jerk jock Steve Harrington, played by actor Joe Keery. But over the past few seasons, Steve has become one of the show's biggest heroes. Now that Stranger Things Season 4 is about to end, many are worried the beloved character won't make it out alive. And if Steve dies, Stranger Things fans are even threatening to cancel their Netflix subscriptions.
Steve Harrington was supposed to remain a 'Stranger Things' villain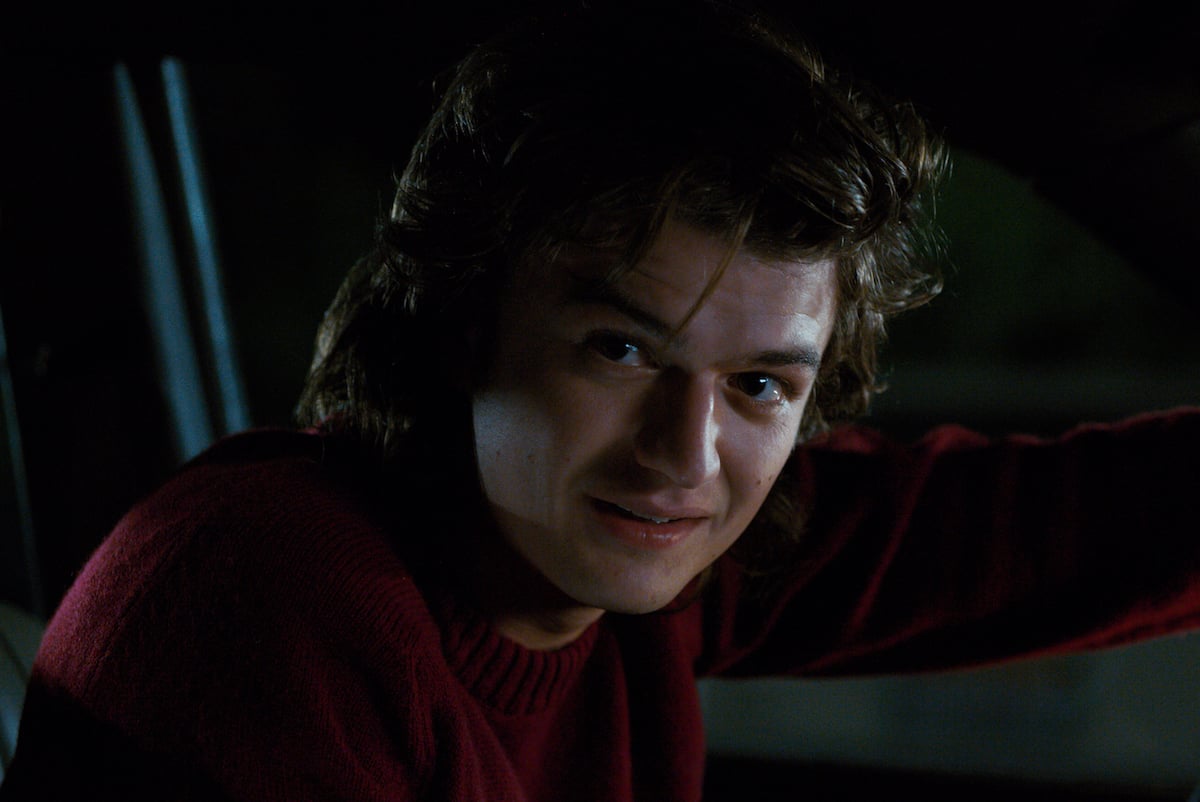 In Stranger Things Season 1, Steve dated Nancy Wheeler (Natalia Dyer). He was an overbearing boyfriend and often bullied fellow high school student Jonathan Byers (Charlie Heaton).
But when the Upside Down reared its ugly head, Steve sprang into action and helped. And now, by season 4, he's a series sweetheart who's kind and sensitive.
However, that personality is not at all what the show's creators — brothers Matt and Ross Duffer — had in mind for the character at first. In an interview with GQ, Stranger Things star Joe Keery talked about their initial concept for Steve.
"When I got the script, Steve was definitely a little harsher," Keery pointed out. "He was having this party — I think it was on a beach because it originally took place in Montauk, Long Island. And he was a total, total d**k. He forced himself on Nancy. Way harsher."
But Keery shared his ideas of what Steve would be like with the Duffer brothers. And considering his perspective, they toned down the character.
"In my mind, I think he has qualities that make him sort of a jerk and aloof and maybe not the most intelligent guy," Keery added. "But at the end of the day, I think he really does mean well."
Fans threaten to cancel their Netflix subscriptions if Steve dies in 'Stranger Things' Season 4
Steve has become a fan favorite over the years. And now that he's getting closer to danger than ever before, many viewers are worried he'll get killed off by the time Stranger Things Season 4 ends.
Steve fans are so distressed they're threatening to drop their Netflix subscriptions if anything happens to him.
One Twitter user wrote, "If steve dies in this season of stranger things imma cancel my netflix subscription idgaf my family will just have to understand."
Another said, "if anything happens to steve harrington just know that I will cancel my overpriced netflix subscription."
Yet another tweeted, "They saying someone is gonna die in the Season Finale of Stranger Things and I swear to God, if Steve dies I will ugly cry and cancel my whole Netflix account. It better not be my baby. On God."
The fan threats are significant, considering many have likely maintained their Netflix subscriptions for Stranger Things alone. But things might change for the streaming giant and its subscribers regardless of Steve's fate.
According to CNBC, Netflix is considering charging subscribers who share their passwords. The company aims to charge a fee of $2 to $3 per sub-account. So with this price hike, the streamer could see a dip in subscriptions anyway.
The Duffer brothers hint at Steve's fate
Viewers won't get to see what happens to Steve until Stranger Things returns with the season's final episodes on July 1. But in a recent interview with Variety, the Duffers gave fans a hint as to how Steve won't die.
"If he's going to die, it's not going to be from the bat bite," Matt Duffer suggested, referring to the bat monsters seen earlier this season.
Though the reveal isn't exactly reassuring, it leaves some chance for Steve's survival. Let's hope fans get the happy resolution they're looking for.
RELATED: Don't Worry, Even 'Stranger Things 4' Star Mason Dye Thinks Jason's 'the Worst' [EXCLUSIVE]