Has 'Stranger Things' Impacted the Sale of Eggo Waffles?
Eleven loves simple things. She loves hanging out with Mike, eating Eggo waffles, of yeah, and saving the world. Turns out, this character even impacted the sale of these frozen treats throughout the run of Netflix's original series.
Here's what we know about this Stranger Things character's obsession and the show's impact in the real world.  
This 'Stranger Things' character often shares her love for Eggos
Stranger Things brought a few references to iconic 1980s foods and games. Especially in the first season, viewers caught a glimpse into the world of Hawkins, Indiana. There, one friend group had their lives changed forever when one of them goes missing mysteriously.
While looking for him, they stumble upon a girl with the number 11 tattooed onto her arm. When Eleven first meets Mike, he lets her stay in his basement.
He would come down periodically to bring her food, which included some Eggo waffles for breakfast. Once she took a bite, she automatically loved it. Since then, she continued to share her love for this snack, eating it in the remainder of this Netflix original series.
RELATED: From Beyoncé to Chrissy Teigen and John Legend, Here Are Some of Our Favorite Halloween Costumes By Celebrities
'Stranger Things' even boosted the sale of Eggo waffles
Because of Eleven's love for this breakfast food, in real life, fans raced to stores to purchase the Kelloggs' treat. The series, in turn, boosted the sale of Eggo waffles and impacted its presence on social media.
According to Business Insider, "When Stranger Things season 2 arrived on Netflix in October 2017, Eggo waffles saw the most social mentions in a single month ever. In Q4 2017, Eggo consumption saw a +14% year-on-year increase, according to the slide."
During this second season, Eleven goes on a journey of self-discovery after running away from Hopper. As a result, she stumbles upon another experiment that convinces her to use her powers for bad things. That includes stealing Eggos from a convenience store.
This wouldn't be the first time a television show or movie impacted the sales of food in real life. When E.T. the Extra-Terrestrial showcased Reese's Pieces as one of the alien's favorite snacks, the sales of this Hershey's candy skyrocketed.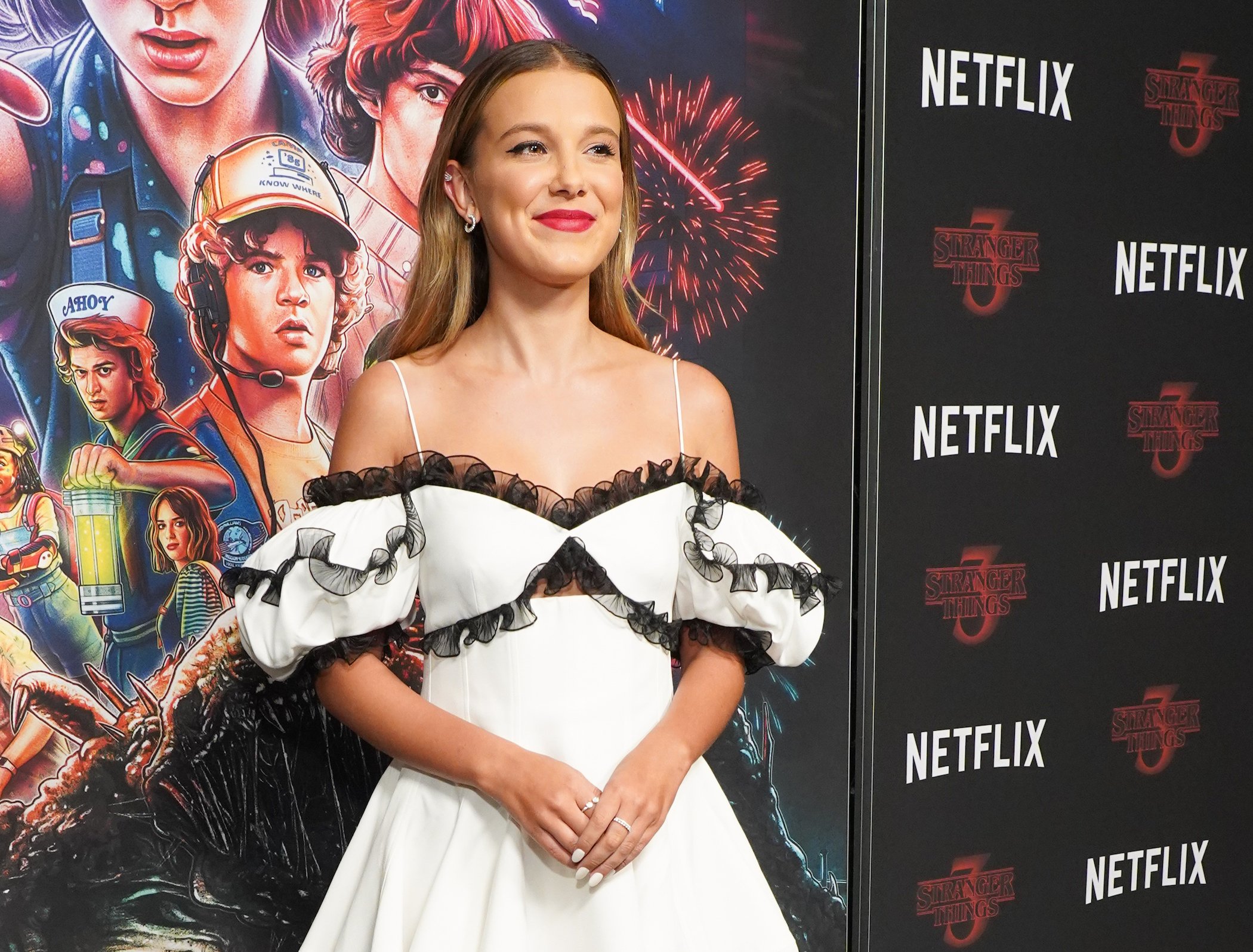 RELATED: How Millie Bobby Brown Became The Youngest UNICEF Goodwill Ambassador
In real life, Millie Bobby Brown isn't a huge fan of Eggo waffles
Eleven will do anything for Eggos, whether she's stealing them in season 2 and just accepting them from Hopper. The actor behind this character has a few of her own thoughts regarding these frozen waffles.
"No, I like them, they're cool. They're OK I guess. I'm not a breakfast person." Brown said in a phone interview with The Wrap. If she had to choose a breakfast food, though, this actress shared her love for avocado toast.
Three seasons of this spooky, '80s series are available for binge-watching on Netflix. To learn more about Netflix and to subscribe, visit their website.