'Stranger Things' Season 4 Isn't the First Time 'Running up That Hill' Saw a Bump in the Charts
Stranger Things Season 4 has put Kate Bush's song "Running Up That Hill (A Deal With God)" on music charts once again. The 1985 hit was the first single from Bush's album Hounds of Love and plays a significant part in Max Mayfield's (Sadie Sink) story in the fourth season of the Netflix series from the Duffer Brothers. However, this isn't the first time a series has put the song back on the charts. Another version of "Running Up That Hill" was made popular thanks to another fictional TV series in the early aughts.
[WARNING: This article contains major spoilers for Stranger Things 4 Volume I.]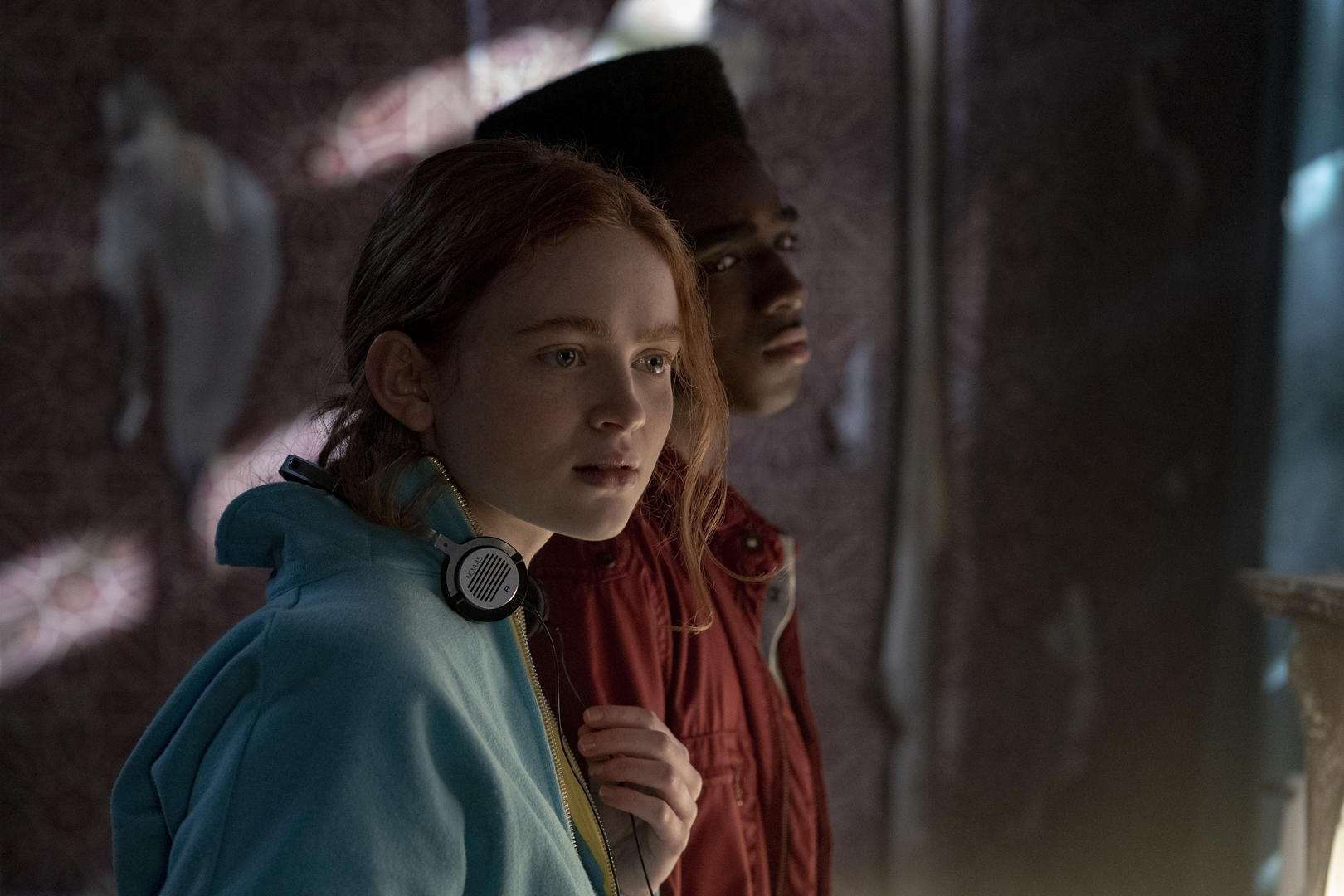 Max's favorite song pulls her out of Vecna's clutches in 'Stranger Things' Season 4 ril
In Stranger Things Season 4 Volume I, Max and company are up against a new kind of evil in the form of Vecna. Max suffers from nightmares, headaches, and strange visions after losing her brother Billy (Dacre Montgomery) in Stranger Things Season 3. At first, these seem like typical symptoms of someone dealing with loss, but Max quickly learns there's more to these feelings.
After Hawkin's teens, Chrissy Cunningham (Grace Van Dien) and Fred Benson (Logan Riley Bruner) are murdered by Vecna, Max realizes she's next. Believing she only has 24 hours to live, Max prepares letters for her family and friends, then visits her brother's grave, where she ultimately confronts this season's big bad.
Thanks to some investigating by Nancy Wheeler (Natalia Dyer) and Robin Buckley (Maya Hawke) in "Dear Billy," Steve (Joe Keery), Dustin (Gaten Matarazzo), and Lucas (Caleb McLaughlin) use Max's favorite song to pull her out of The Upside Down and away from Vecna — "Running Up That Hill (A Deal With God)."
'Running Up That Hill' became popular again after 'The O.C.' Season 4 premiere
The season 4 premiere of The O.C. featured Placebo's 2003 cover of "Running Up That Hill (A Deal With God)." The show's final season opens with Ryan Atwood (Ben McKenzie) grappling with the death of Marissa Cooper (Mischa Barton), who dies in a car accident at the end of season 3. The song plays in the episode's opening scene as Ryan meets with Marissa's mother, Julie (Melinda Clarke).
"Running Up That Hill" received attention in the United States and United Kingdom thanks to the show. It peaked at 44 on the UK Singles Chart. Later in 2012, the remix of Bush's "Running Up That Hill" reached number six in the charts after being played during the closing ceremony of the 2012 Olympics.
Kate Bush's song is powerful in 'Stranger Things' and 'The O.C.'
"Running Up That Hill" aligns perfectly with the story in both series. Both Max and Ryan would do anything to bring their dead loved ones back. Bush's lyrics represent the character's mental state in these powerful moments. Plus, the song is exactly what Max needs to "swap places" and return to her body from Vecna's grasp.
"If I only could,

I'd make a deal with God,

And I'd get him to swap our places."
'Running Up That Hill' is 106 on Spotify thanks to 'Stranger Things' Season 4
Bush's song is seeing a resurgence in interest thanks to the Netflix series. Over the weekend season 4 premiered, "Running Up That Hill" topped the iTunes charts (via Vulture).
At publication, "Running Up That Hill" sits at 106 on Spotify's Top 200. The Stranger Things soundtrack for season 4 currently sits at number 5 on the iTunes charts.
Watch all seven episodes of Stranger Things Season 4 Volume I on Netflix.
RELATED: 'Stranger Things 4': What Is the Release Date for Part 2?