'Stranger Things' Season 4 Rumored to Release in Spring 2022
Fans of The Upside Down can rejoice, as Stranger Things season 4 is on its way. We watched Joyce Byers deal with the disappearance (and, of course, reappearance) of her son, Will Byers in season 1. And ever since the first season, the kids in the neighborhood have developed a close relationship with Eleven, the superpowered teen who can help keep the monsters at bay.
So, when will season 4 release? Here's what rumors suggest.
[Spoiler alert: Spoilers ahead for the end of Stranger Things Season 3.]
Is 'Stranger Things' Season 4 done filming? Production should wrap soon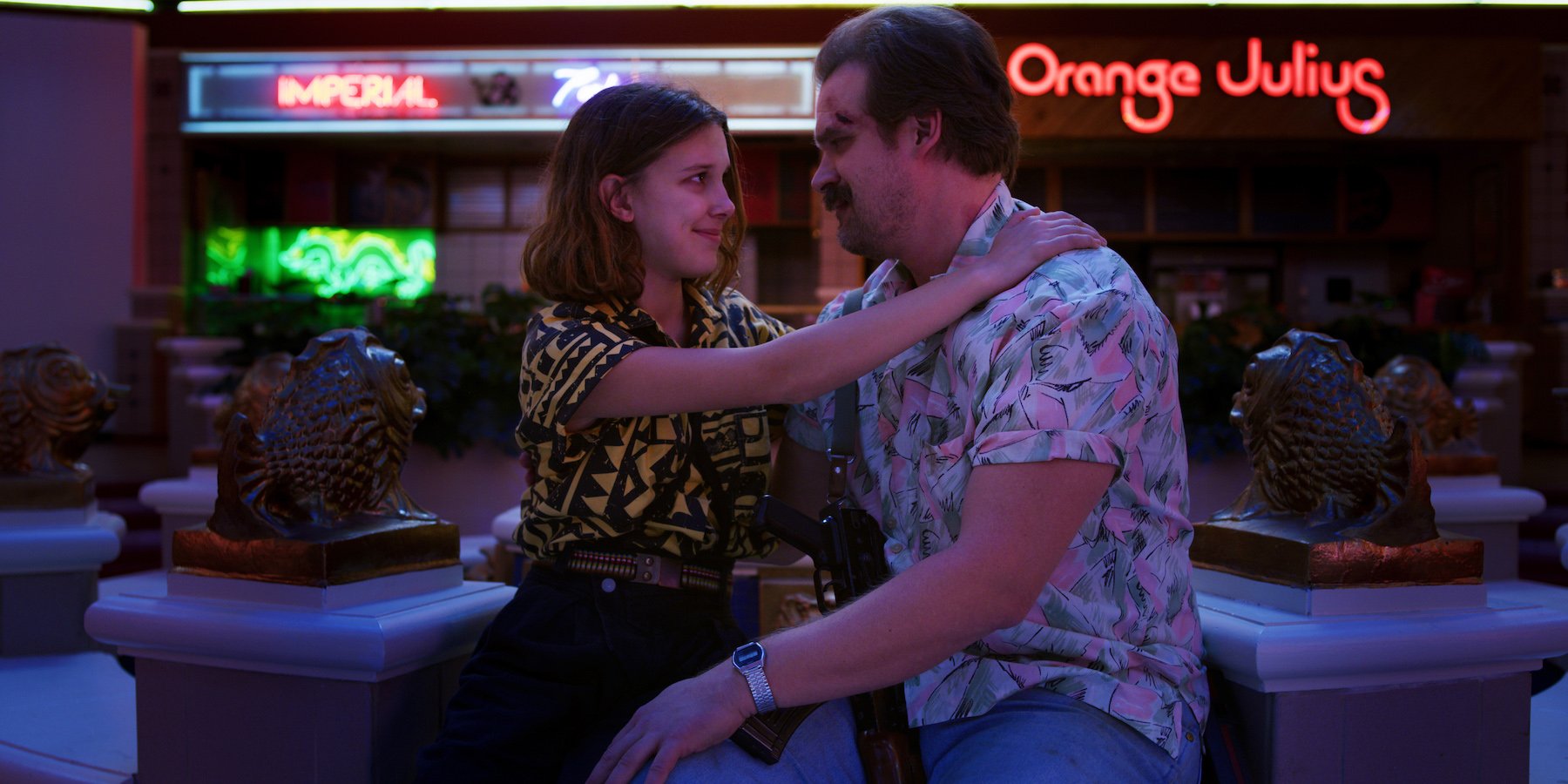 Stranger Things began in 2016, and season 3 ended in 2019. So, what's going on with Stranger Things Season 4? While the coronavirus (COVID-19) pandemic threw curveballs to most shows attempting to film in 2020, it seems the Netflix series is back on track to continue filming through 2021.
David Harbour plays the beloved Chief Jim Hopper in the series. While he's presumed dead at the end of season 3, he's made it known Hopper will return. And he also talked about when filming for season 4 will likely end while visiting Jimmy Kimmel Live!.
"You're not supposed to say, but I'll tell you," Harbour noted. "I'm almost done. We've got one more little stint. We should be done in like, August."
Considering the Duffer brothers began filming the new season in February 2020 and only resumed filming in October 2020 due to the pandemic, that's not too bad. It's clear production's eager to get their story told just as much as fans are eager to see it play out on the small screen.
When will 'Stranger Things' Season 4 release? Rumors suggest 2022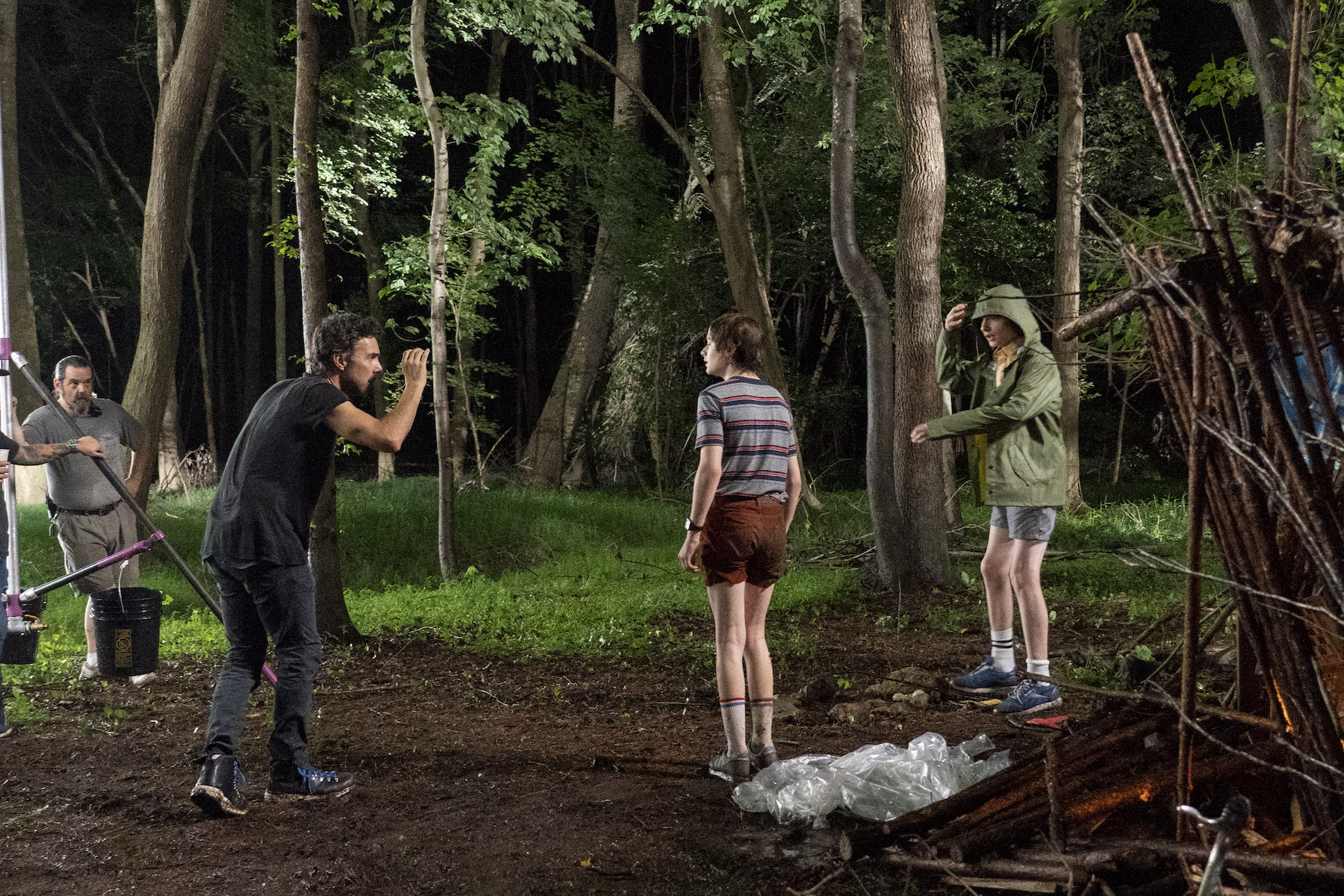 If production wraps up Stranger Things Season 4 in August, as Harbour suggests, when will the new season release? Some fans think there's evidence to suggest the season premiere will happen in 2022.
"David [Harbour] said that they'd be done with filming in August or September," a Reddit user noted. "But, effects and putting the scenes together is the issue. It takes time to do that, so, I believe it would probably come out during spring 2022."
"Spring 2022 has been and still is the most likely time frame for the release date of season 4," another Reddit user noted.
Another user on Reddit noted Stranger Things Season 4 is in the "Worth the Wait" section, indicating the season could come sooner than expected. And others think the producers might have been working on post-production work while they filmed, though there's no solid evidence of this.
New set photos predict tragedy for Eleven
RELATED: 'Stranger Things 4' Teaser: Fans Are Underwhelmed, Assume 1 Major Villain's Return
Fans are chomping at the bit for more information on Stranger Things Season 4. And it looks like new photos predict tragedy may strike for Eleven.
According to Digital Spy, Eleven actor Millie Bobby Brown was seen on set getting wheeled on a stretcher by paramedics. Eleven also had an oxygen mask over her face as she was rushed out of an undisclosed building.
Aside from the new photos, the official Stranger Things YouTube channel posted a new teaser for season 4. The minute-long teaser shows a number of children in white gowns in a facility, which is very reminiscent of how the series began with Eleven.
We're excited to hear of any additional information regarding season 4 as the release date approaches!
Netflix did not return a request for comment about a possible release date by the time of publication.
Check out Showbiz Cheat Sheet on Facebook!