Is 'Stranger Things' Season 4 Scarier Than Previous Seasons?
Stranger Things started as a spooky sci-fi show. But the Netflix series ups the horror in season 4, making it feel much more terrifying than previous seasons. Here's why Stranger Things Season 4 is scarier than ever.
[Warning: This article contains spoilers from Stranger Things Season 4 Volume 1.]
'Stranger Things' Season 4 delivers a villain with a disturbing backstory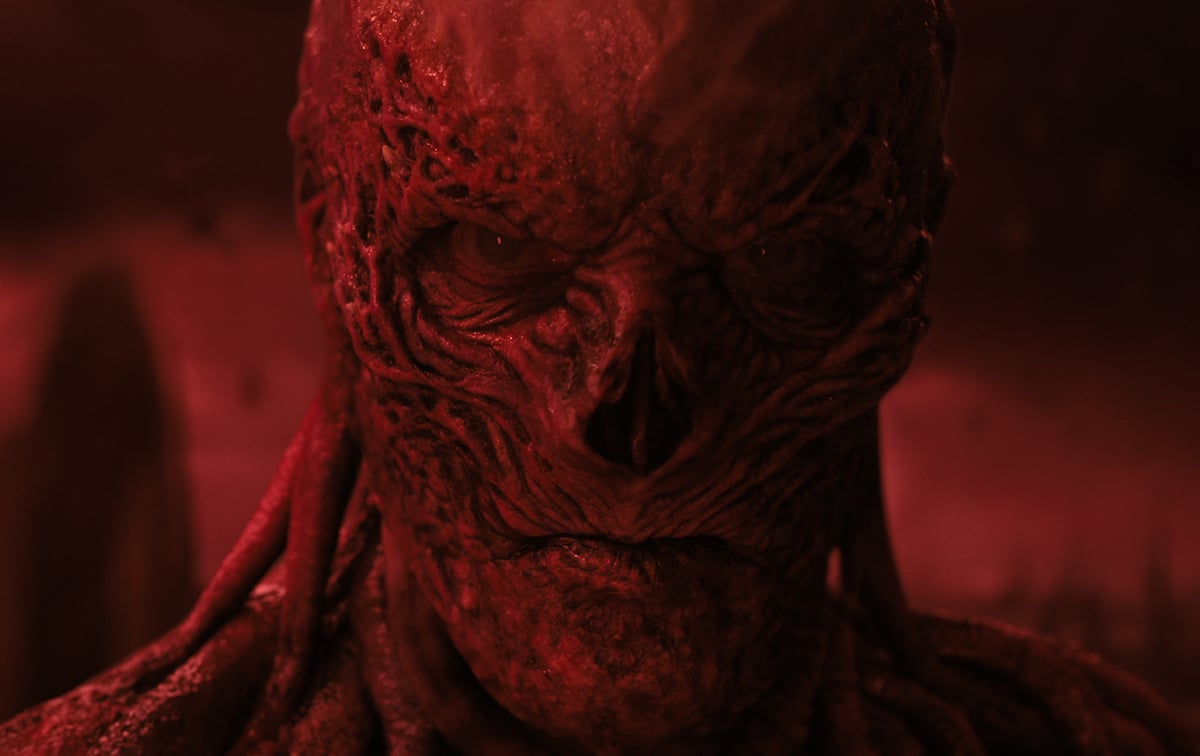 The first season of Stranger Things introduces the Upside Down and its first creepy monster, the Demogorgon. In the next installment, the ragtag crew of heroes — including Eleven (Millie Bobby Brown), Mike (Finn Wolfhard), Will (Noah Schnapp), Lucas (Caleb McLaughlin), Dustin (Gaten Matazarro), and Max (Sadie Sink) — take on the Mind Flayer. And in season 3, they battle a sprawling entity they call the Spider Monster. 
All three are scary villains. But the new season 4 monster, Vecna, is far more terrifying. 
Unlike the Demogorgon, Mind Flayer, and Spider Monster, Vecna can possess and kill telepathically. And what makes him even more horrifying is his disturbing backstory.
As revealed at the end of Stranger Things Season 4 Volume 1, a 12-year-old named Henry Creel used his powers to psychologically torture and kill his family. Dr. Brenner then studied the boy at the Hawkins research facility, dubbing him "001." 
As an adult, Henry manipulated Eleven to unleash his powers so he could kill the rest of the children at the facility. When Eleven tried to stop him, she inadvertently thrust Henry into the Upside Down, where he turned into a ghastly creature. 
Vecna's backstory establishes him as a monster and a psychopath, making him far scarier than previous Stranger Things villains. And his ability to manipulate, physically and mentally, makes him feel like a much more powerful and formidable force. 
'Stranger Things' Season 4 was initially rated TV-MA
The first three seasons of Stranger Things had a TV-14 rating, meaning they were suitable for audiences aged 14 and up. But due to scenes of smoking and violence, Netflix gave season 4 a TV-MA rating early on. 
Eventually — perhaps after some editing — the streamer downgraded the age rating to TV-14. But that didn't stop the series' creators, brothers Matt and Ross Duffer, from delivering a horror film feel to the season. 
"We learn more this season than we ever have about our mythology," Ross Duffer told Netflix. "We learn a lot about the Upside Down and what this evil force that's been threatening Hawkins all these years really wants … Overall, I would say that the tone is certainly darker than it's been. The goal was to make this the scariest season yet."
"We thought that this was a good year to put them in what is basically a horror film," Matt Duffer added. "What the teens are dealing with, especially in the Hawkins storyline, is a full-fledged Nightmare on Elm Street-esque horror film. A lot of that has to do with the new villain this year, a more humanoid-looking monster in the vein of classic supernatural serial killers."
'Kids will have nightmares' if they watch season 4
Joe Keery's character, Steve Harrington, gets caught up in Vecna's dark hellscape in Stranger Things Season 4. And knowing how the series will end, the actor teased that this installment is so scary that young viewers might not be able to sleep after watching it. 
"Kids will be scared," Keery told E! News. "Kids will have nightmares."
Stranger Things Season 4 Volume 2 hits Netflix on July 1.
RELATED: 'Stranger Things' Fans Threaten to Cancel Their Netflix Subscriptions If Steve Dies