'Stranger Things' Star Millie Bobby Brown Had Trouble With the British Accent in 'Enola Holmes'
Millie Bobby Brown is starring in Netflix's Enola Holmes and so far, critics are giving the movie rave reviews.
The 16-year-old shot to fame for her role in Stranger Things as Eleven and this project is one that's close to her heart. Though Brown plays the lead in Enola Holmes, she encountered a few challenges during filming, including adjusting to a British accent.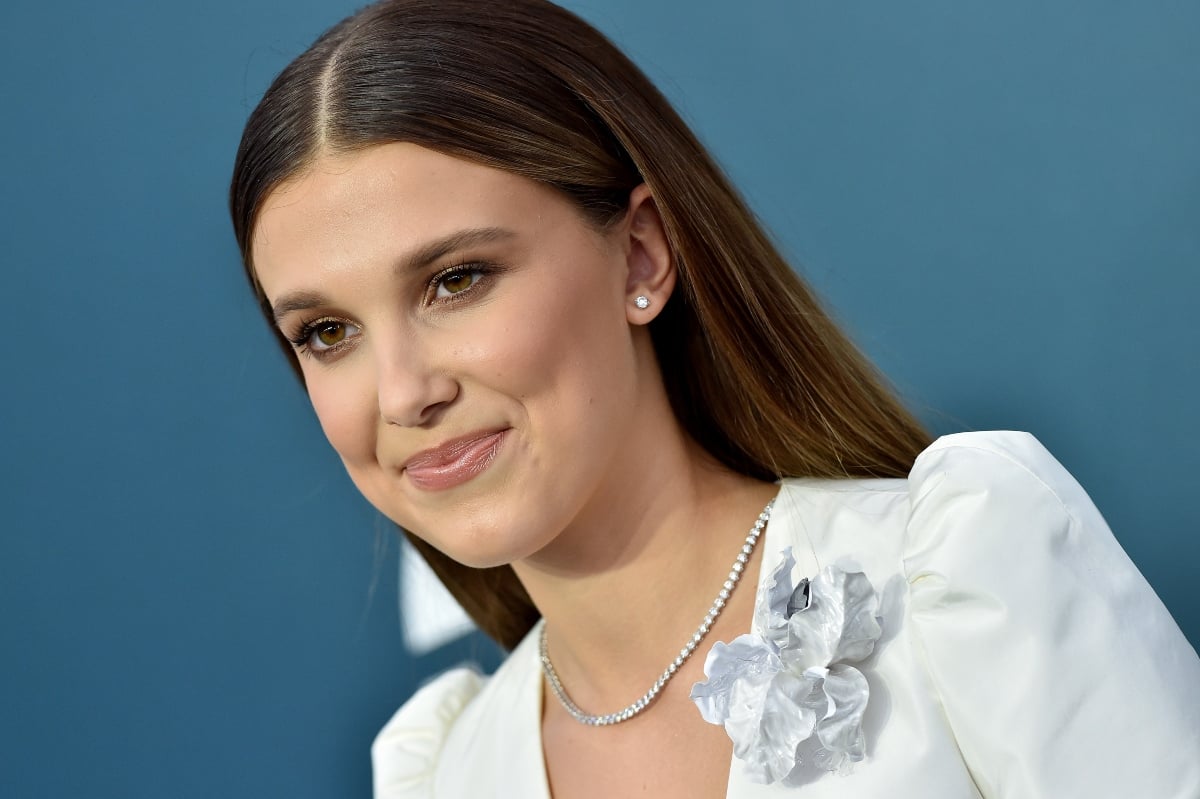 Millie Bobby Brown produced 'Enola Holmes'
One of the reasons Brown is so excited about this movie is because she's also an executive producer. As a fan of the Enola Holmes book series written by Nicole Springer, Brown wanted to see the character come to life onscreen. And it's her first producer credit.
According to an interview with WhoWhatWear, she was involved with every aspect of the project, from writing, to production, to casting.
"When I was younger and lived in London, I felt as though I could never connect with a lead British female," Brown told the outlet. "When I read this book, I genuinely felt like I had found someone just like me. My sister and I both fell in love with Enola and everything about her. We thought, 'This needs to be seen.'"
Brown shared that she read the series when she was 13 years old and fell in love with the character who's a mystery-solving teen living in 1880s London.
Brown had to re-learn her British accent
Brown, a native Brit who currently resides in Georgia (U.S.) with her family, spoke about having to switch back to her roots for Enola Holmes. She had trouble speaking with her natural accent after using an American one for so many years.
Brown was interviewed for the new issue of the U.K.'s Radio Times and opened up. "For the last five years I've been playing an American character in Stranger Things and I found it really challenging being British in this, even though I am a Brit," she said. "I had to learn how to speak again because I'm so used to speaking in an American accent."
Of course, she's referring to her role as Eleven in Stranger Things. The show is gearing up to resume production on its fourth season.
In addition to working on the popular series, Brown also has two other projects in the pipeline with Netflix. She's co-writing one with her sister and partnering up with Jason Bateman for a different book adaptation.
Brown had to learn martial arts too for 'Enola Holmes'
It's clear Brown conquered the accent challenge, but she also joked about doing jiu-jitsu in a corset. She told Entertainment Weekly it took months of training to perform her own stunts, and that included learning how to fight in costume.
She said it was hard because she practiced in comfy clothes but switched to the layered costumes to further her preparation and to film.
She noted that Holmes' outfits feature layers of clothing such as a corset and petticoat. It is the late 19th century after all. Fans can watch Brown in Enola Holmes when it lands on Netflix on Sept. 23.