Strawberries Were This BTS Member's Favorite Fruit
These artists love more than just "Butter." The BTS members often share their love for fast-food restaurants like McDonald's and fruits like strawberries. However, one BTS member revealed that he recently got sick of the berry.
Here's what we know about this K-pop group and some of the members' favorite fruits.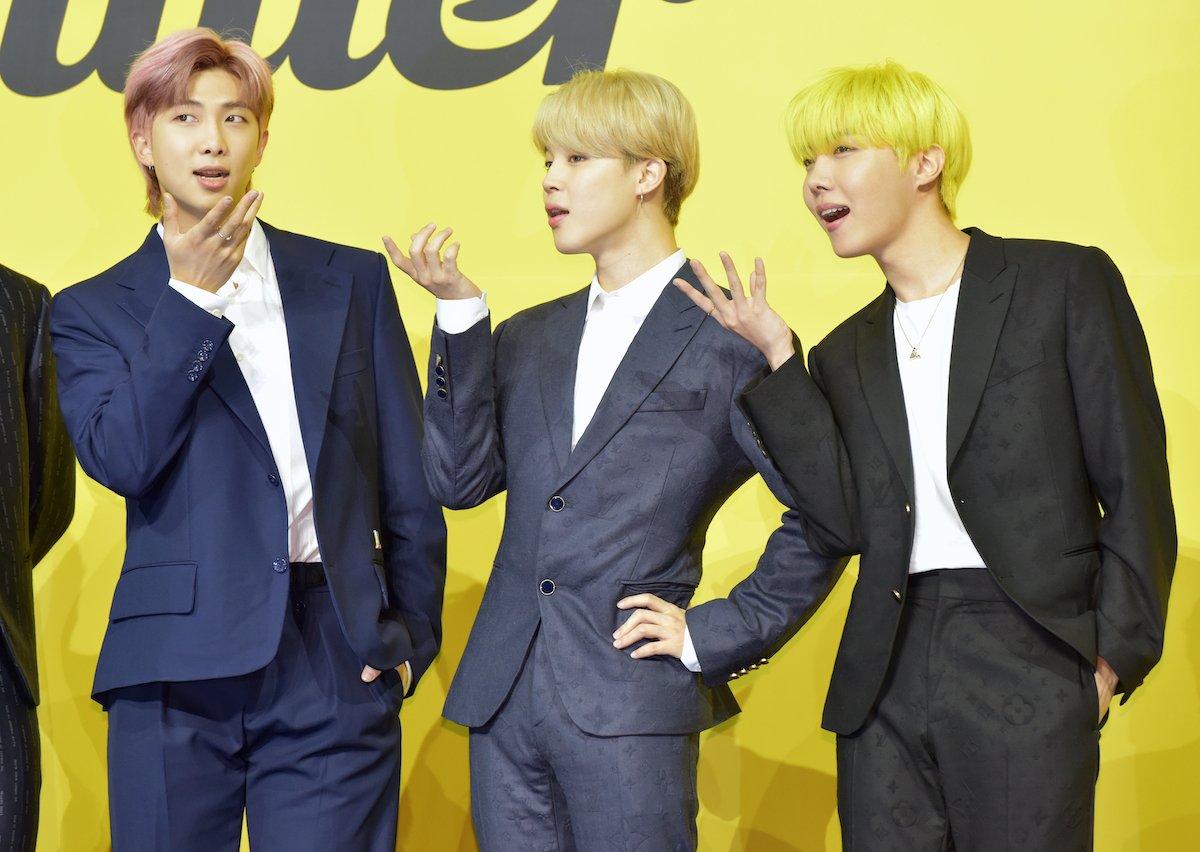 The BTS members often share some of their favorite foods with fans
RM, Jin, Suga, J-Hope, Jimin, V, and Jungkook are known for releasing chart-topping songs like "Dynamite," "Butter," and "Life Goes On." However, these artists also share their love for some snacks and foods. 
For RM and Jungkook, that includes grabbing ice cream together in between performances. For Suga, that means sharing his love for iced coffee.
Some of the members cook and eat together during the variety show "RUN BTS." The oldest member of the group, Jin, was even the star of his food-based live stream, "Eat Jin." When it comes to fruit, though, some members shared their love for all things strawberry.
Some BTS members shared their love for strawberries
The BTS members are known for their iconic quotes. Among J-Hope's best-known quotes is his "important business" line, used when he can't stop for pictures. During a live stream, though, this rapper shared his love for one fruit. 
"I love strawberry," J-Hope told fans. "Berry, berry, strawberry."
However, J-Hope wouldn't be the only artist who likes this fruit as V was previously a huge fan of strawberries. In conjunction with BTS' live stream for their album Be (Deluxe Edition,) V munched on some strawberries, as seen during one video. 
For another fan compilation posted to YouTube, this artist shared his love of the fruit. Recently, however, this singer shared that his thoughts on strawberries have changed. 
"I used to love strawberries, but after I said I liked strawberries, everyone keeps sending me strawberries," V said during a live stream with fans, according to a translation from Koreaboo. Other members in the live stream chose watermelon as one of their favorite fruits. 
The BTS members shared their love for fast food and snacks
As a group, BTS collaborated with McDonald's to bring the "BTS Meal" to ARMYs across the globe. However, members shared their love for other restaurants, including V, who often mentions Panda Express as one of his favorite fast-food spots. 
Aside from strawberry-flavored snacks, J-Hope often shares his love for hamburgers and Sprite, particularly hamburgers from Shake Shack and In-N-Out Burger. In 2019, J-Hope released the solo song "Chicken Noodle Soup" in conjunction with Becky G. 
Some of the artists in this K-pop group also share pictures of their meals on social media, including V, who posted a photo with his friends during the group's "period of rest and relaxation." Music by BTS, including the song "Butter," is available on most major streaming platforms.