Stray Kids 'Maniac' Tour: North American Tour Dates and Ticket Information
Popular K-pop group, Stray Kids are embarking on their second world tour this summer. Promoting their most successful album to date, ODDINARY, Stray Kids will perform across Asia and North America, with more dates to be added soon. The seven US dates go on sale this Friday, April 22.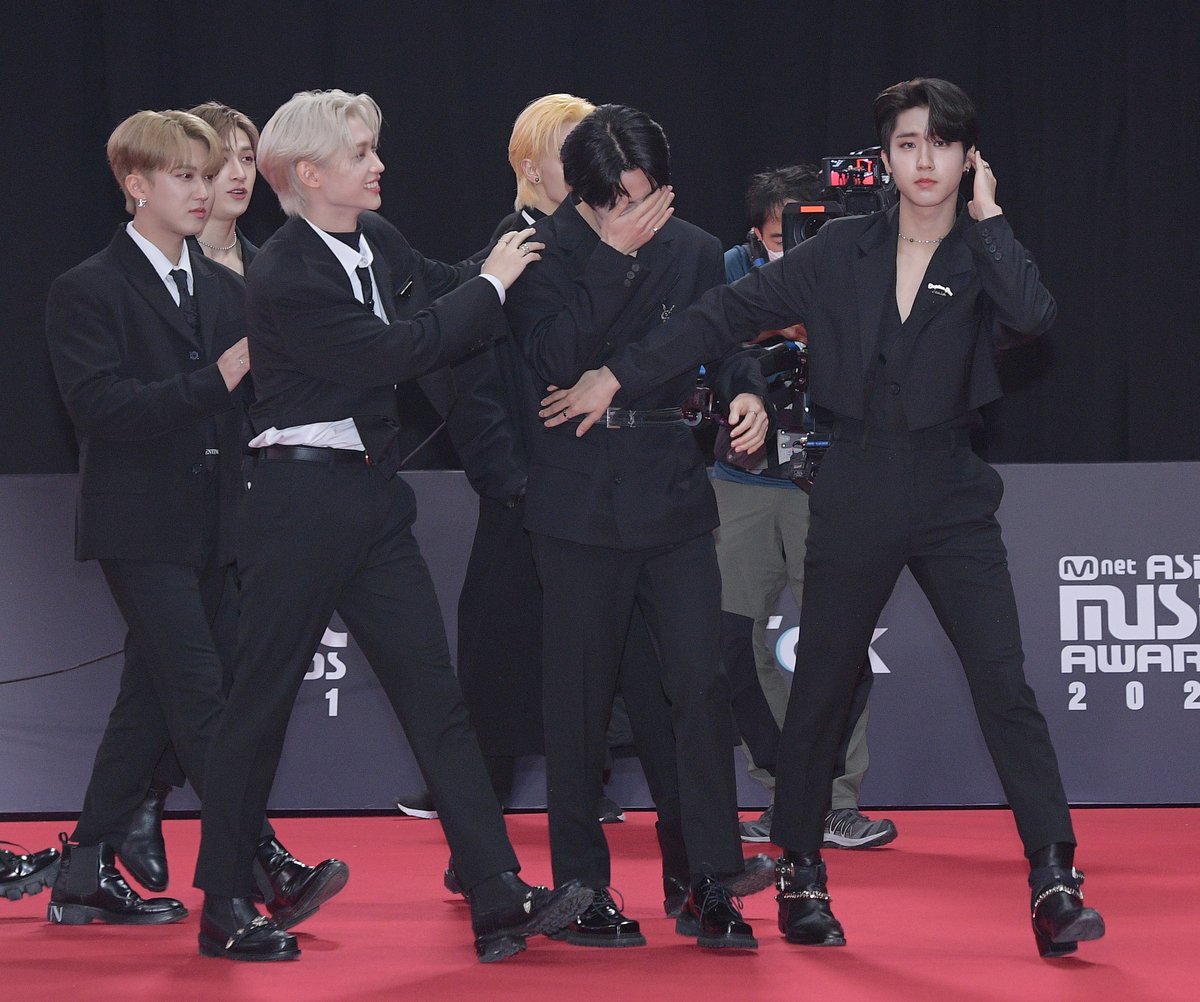 'Maniac' North American tour dates
In April, the Maniac tour kicks off in Seoul, South Korea. Stray Kids will perform tour dates in Japan before kicking things off stateside with a concert in Newark, NJ, at the Prudential Center on June 29. 
The K-pop group will travel across the country the following two weeks, making stops in Chicago, IL, Atlanta, GA, Ft. Worth, TX, Inglewood, CA, Oakland, CA, and Seattle, WA. After the North American tour leg concludes, the group will return to South Korea for more shows.
Maniac North American Tour Dates:
June 29: Prudential Center, Newark, NJ
July 1: United Center, Chicago, IL
July 3: State Farm Arena, Atlanta, GA 
July 6: Dickies Arena, Fort Worth, TX
July 9: KIA Forum, Inglewood, CA 
July 12: Oakland Arena, Oakland, CA
July 14: Climate Pledge Arena, Seattle, WA
How to score Stray Kids tickets
Coming off the hugely successful EP, ODDINARY, Stray Kids concert tickets will likely sell out quickly. In March, the eight-member boy group became the third K-pop group in history to debut a K-pop album at No. 1 on the Billboard 200. The album is still No. 1 on the World Album Charts, showcasing the groups' international popularity. 
Maniac tour tickets will be available through Ticketmaster. On Friday, April 22, tickets go on sale at 3 pm local time for each city. Fans hoping to get tickets should log in to their Ticketmaster account ten minutes before the on-sale time. 
Once 3 pm hits, Ticketmaster will redirect fans into a queue. K-pop fans dread seeing a "2000+ people in line ahead of you" message. However, fans should remain patient and wait for their turn to start. Even when waiting in the virtual line takes up to an hour, tickets may still be available when a user's turn begins.
Once in the ticketing area, enter the number of tickets needed, choose a section and price range, and pray to the K-pop gods that tickets are still available. 
Insider tip – clicking on the map to handpick seat location rarely works. When fans try to check out, they often run into a message saying something like, "another fan beat you to these seats." Instead, opt for "best available" and let Ticketmaster pick the seats.
'Maniac' is Stray Kids first tour in over two years
Stray Kids first world tour, District 9: Unlock, took place in 2019 and early 2020. They were forced to cut the tour short due to coronavirus (COVID-19.) Since then, the group has risen from new and modestly successful to one of the most popular K-pop groups in the world. 
Expectations for their latest EP, ODDINARY, were high, but not even Stray Kids imagined they'd debut at No. 1 in America on the Billboard 200. In a Billboard interview, group leader Bang Chan said, "We heard the news a few moments ago and are like, 'Is this real? Is this actually happening?' We were really surprised too."
When asked what fans can expect from the Maniac tour, Felix told Buzzfeed, "​​compared to the tour from two years ago, it's much different now. We've improved so much and upgraded our levels and skills."
He continued, "It's honestly become a new side of Stray Kids that no one has seen before in person, so through this tour, I believe it'll give a new taste of what Stray Kids is like."