Stray Kids' 'ODDINARY' Is the First K-Pop Album of 2022 to Spend 2 Weeks in the Top 15 of the Billboard 200
K-pop group Stray Kids continue to make history with their EP, ODDINARY. After debuting at No. 1 on the Billboard 200, the album stayed in the top 15, charting at No. 11 in its second week. Most K-pop albums are historically known to drop off the charts quickly after their debut week. With ODDINARY, Stray Kids are making a case for industry longevity.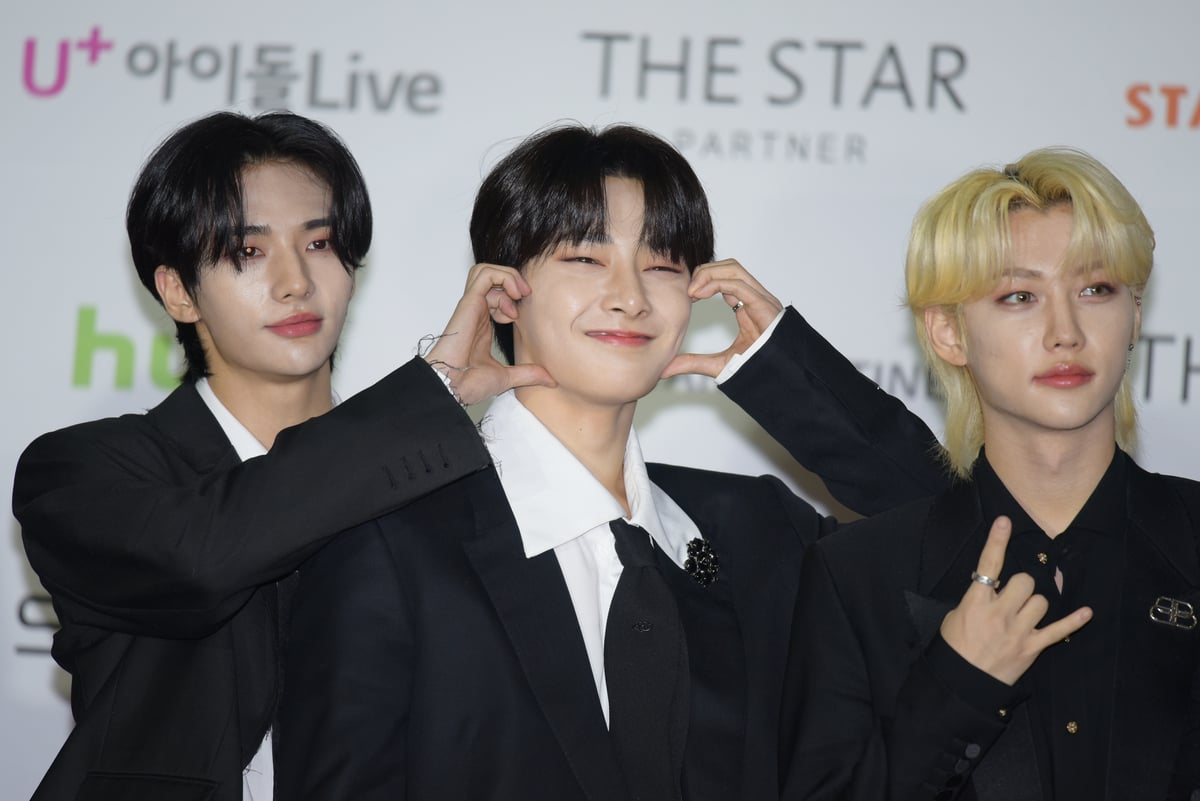 Stray Kids popularity in America confirmed with 'ODDINARY' chart performance
K-pop groups consider charting on the Billboard 200 to be an outstanding achievement. BTS is the current king of K-pop when it comes to Billboard success. Other groups like Blackpink, Twice, and TXT have seen their name on the Billboard 200 chart as well, but only three groups in history debuted at No. 1; BTS, SuperM, and Stray Kids. 
In its second week on the charts, ODDINARY did not slip out of the top 15, coming in at No. 11. Stray Kids are still No. 1 on the World Album chart, and ODDINARY only dropped one place to No. 2 on the Album Sales chart and Top Current Album Sales chart. 
Their first eligible release doing so well shows that Stray Kids have staying power in America. The group recently made a deal with Republic Records, giving them distribution in the US. It's part of a more significant play by Stray Kids label JYP to cement their status in America. 
Stray Kids 'really want to reach out to people who need strength through music'
During a recent interview with Buzzfeed, Felix said, "We didn't expect to reach number one on the Billboard 200. We couldn't believe it, but as time passed by, we thought about how much STAY enjoyed the ODDINARY album. That shows just how much of a STAY they are. We're in this together!"
When individually asked about their favorite Stray Kids memories over the past four years, vocalist Seungmin said, "For me…when we realized we got first place on the Billboard charts."
Although he's only 24 years old, group leader Bang Chan is quick to stay humble and keep Stray Kids success in perspective. "If there has been any difference since we debuted, it's because one of our main goals was for our music to be touched by as many people as we can." 
He continued, "We really want to reach out to people who need strength through music. We do have goals, but we try to not think about it too much because as long as we're doing good now and trying our best, there's bound to be good results in the future."
The outsiders are now at the top of K-pop
Those unfamiliar with K-pop may assume all the groups follow the same formula. While some groups are recognizable for their labels sound, like SM Entertainment's NCT and aespa, others are recognizable for specific visual aesthetics. Stray Kids don't fit the sound or look most K-pop groups are associated with.
Almost entirely self-produced since their debut in 2018, Stray Kids music hits different. They helped coin the term "noise music," which originated from nonfans trying to discredit their sound.
Noise music refers to the complicated layering of sounds the groups' production unit 3RACHA is known for. Since finding worldwide success with 2020's "God Menu," many other groups have tried to replicate Stray Kids sound with varying success.
While hard-hitting noise music can be found in many Stray Kids songs, deeply reflective slower tracks are also present in their catalog. Fans don't know what they're going to get, but the knowledge that the music comes straight from their favorite idols instead of label heads, producers, and outside songwriters is exciting.
Stray Kids also don't look like other groups. Most of these guys are on the shorter side of the male K-pop idol spectrum. The groups' reigning heartthrob, Hyunjin, is the tallest at 5'10. The underdog theme continues with Bang Chan. A native of Australia, he had to wait seven years as a K-pop trainee to debut. 
Underdogs around the world connect with Stray Kids. Except they are no longer the underdogs. With ODDINARY's success on the American charts, they're the next big thing in K-pop. Next up is a world tour where they can finally thank their international fans in person.