Stray Kids: This Song Was Inspired by a Dinosaur and Greek Myths
K-pop groups cover a lot of topics in their music, however, they generally don't sing about whales. Stray Kids are an exception. One of their darker songs was inspired by an extinct animal, a Greek god, and anxiety.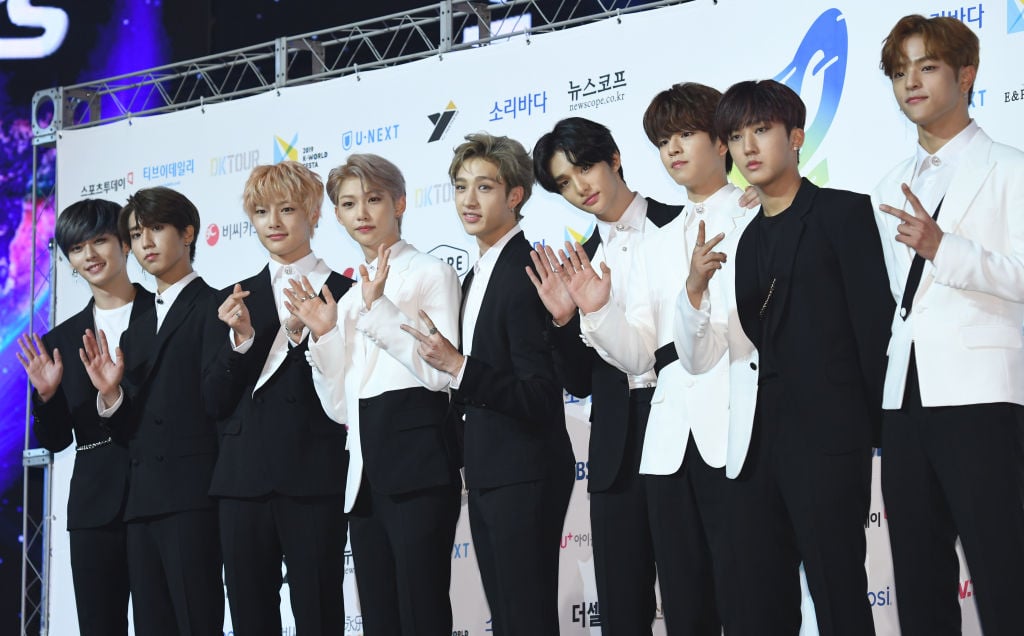 The origin of a word Stray Kids made up for one of their songs
Lots of pop artists have others write their music for them. During an interview with MTV News, Stray Kids member Bang Chan stressed that his band is involved in the creation of its own music music. "The fact that we make our own music is one of [our] biggest weapons because that way it's a bit more genuine," he said.
One of Stray Kids' famous songs is called "Chronosaurus." The word "Chronosaurus" doesn't exist outside of the song. So where did it come from? During an interview with Yahoo! Entertainment, member Bang Chan came up with the word by combining two other words. One word was "Chronos." Chronos was a god of time in Greek mythology. Greek mythology seems to come up in K-pop quite a bit. After all, BTS has a song called "Dionysus."
RELATED: The Real Reason Why Woojin Left K-Pop Band Stray Kids
The other inspiration for the name was a dinosaur called the kronosaurus. So what is the connection here? Well, "Chronosaurus" is a dark song about time and the anxiety it causes. It makes sense that it references both a god of time and a prehistoric animal that went extinct long ago.
What Bang of Stray Kids was thinking about when he wrote 'Chronosaurus'
So what have members of the band said about the song's meaning? Bang Chan told Dazed "if you look at tracks like 'Chronosaurus' and 'Maze Of Memories,' it shows nervousness or anxiety, and a feeling of being lost as well."
RELATED: Woojin of Stray Kids Responds to Sexual Harassment Allegations
In addition, Bang Chan told MTV News the song was inspired by pressure. "While I was writing 'Chronosaurus' I did think a lot that time is something that has a lot of pressure attached to it. Even when you're taking a test there's always a time limit, or when you're working there's always a deadline."
Afterward, he gave fans insight into his feelings about time. "I would love to have a superpower that could control time because then I could do whatever I want," he said, laughing. "But time being something that no one can stop, because it's something that's always going to be with me anyway, you might as well get comfortable with it. Try to take some of the pressure off it."
RELATED: Woojin of Stray Kids Opens Up About Life After His Boy Band
How America reacted to 'Chronosaurus'
K-pop may have started as a South Korean phenomenon but it is now a global phenomenon. For example, acts like BTS, BLACKPINK, and Psy had hits in the United States. So did "Chronosaurus" do well on the American charts? Stray Kids do not have an entry on Billboard, so the song does not appear to have charted in America. Regardless, the track shows the ideas for pop songs can come from unorthodox places.