Studio Ghibli Movies Are Coming to Netflix, But Here's Why Subscribers Shouldn't Get Too Excited
Studio Ghibli -- home of acclaimed Japanese animated films such as 'Spirited Away' -- has struck a deal with Netflix. But there's a catch.
For decades, Studio Ghibli has established itself as one of the most reliable companies out there for powerful, thematically rich Japanese animation. The studio is perhaps best known for producing the films of co-founder Hayao Miyazaki. After all, movies like My Neighbor Totoro and the Oscar-winning Spirited Away are heralded as modern classics.
So fans of the studio's library — which also includes masterpieces such as Grave of the Fireflies — received some great news recently. Netflix announced the streaming service will add all 21 Studio Ghibli films starting in February 2020. But before subscribers start clearing their schedule for all the anime goodness, let's examine the fine print of that announcement.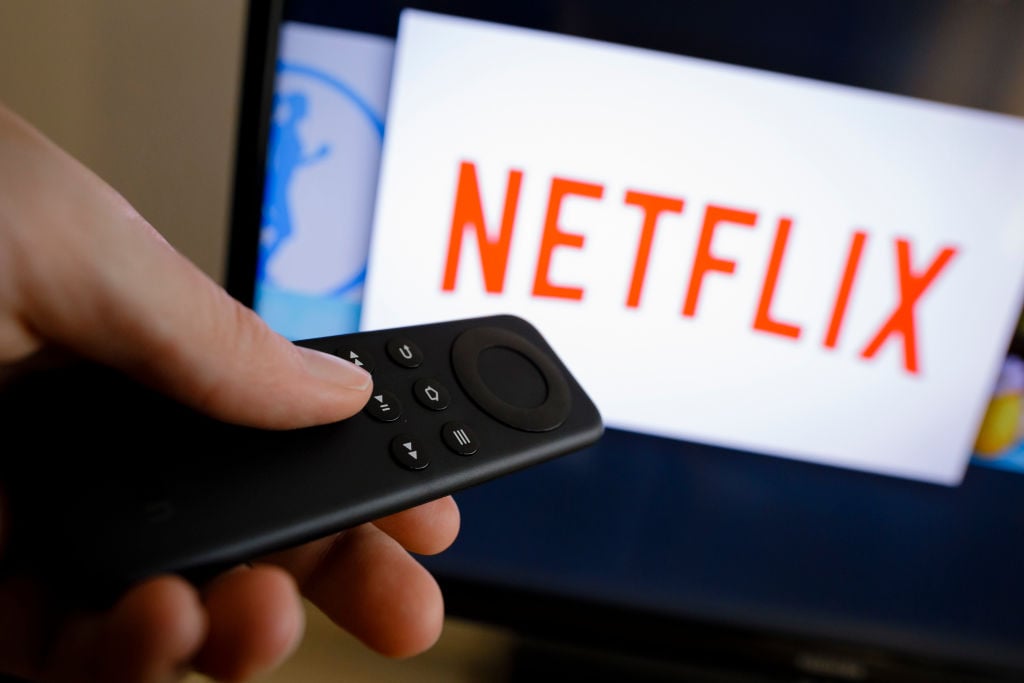 Studio Ghibli's reluctance toward streaming platforms
For longtime Studio Ghibli fans, the Netflix deal came as a shock. Miyazaki and other key figures at the company have been hesitant to license out its films. This approach mostly stems from their willingness to surrender creative control over how their films are handled abroad.
Perhaps most notably, Studio Ghibli's former distribution deal with Disney excluded merchandising rights and further edits to the films themselves. Understandably, the studio's team has remained concerned — reportedly due to poor handling of Miyazaki's 1984 film Nausicaä of the Valley of the Wind — such deals would compromise the integrity of its work.
Because of the detailed nature of licensing deals, Studio Ghibli films haven't been widely available via any streaming platform. While fans might think the Netflix deal is the news they've been waiting for, it's unfortunately too good to be true.
The company's deal with Netflix isn't everything it seems to be
Beginning on Feb. 1, 2020, Studio Ghibli's full library will indeed premiere on Netflix. However, it will do so in waves, with roughly a half-dozen films joining Netflix each month through April. But Netflix subscribers in the United States, Canada, and Japan won't have access to the movies at all.
The licensing deal doesn't pertain to those three countries, a fact which will no doubt disappoint North American fans. Nevertheless, the fact that Studio Ghibli films will be available worldwide — including subtitle options in 28 languages and dubs in as many as 20 languages — is a huge step forward for a company famously cagey about streaming.
Netflix will allow most fans around the world to finally stream Kiki's Delivery Service and Princess Mononoke on a whim. That accessibility will only help the Studio Ghibli fandom grow, as producer Toshio Suzuki said via a statement.
"In this day and age, there are various great ways a film can reach audiences," he said. "We've listened to our fans and have made the definitive decision to stream our film catalog. We hope people around the world will discover the world of Studio Ghibli through this experience."
North American fans can still stream Studio Ghibli movies in 2020
Having Studio Ghibli's library on Netflix would be ideal for North American fans, especially given its massive subscriber base. However, those desperately hoping to stream the company's films will still get a chance to do so in 2020. Given the company's history with Disney, some fans suspected Studio Ghibli's movies would find their way to Disney+.
But this isn't the case. Since 2017, New York-based GKIDS has handled the studio's domestic distribution. Some of Studio Ghibli's films — such as the bleak Grave of the Fireflies — aren't exactly best suited for a family audience anyway. Instead, fans will have to sign up for another streaming service to get their fix.
In October 2019, news broke that HBO Max — which launches in May 2020 — had acquired U.S. streaming rights for Studio Ghibli's library. So while the Netflix news is underwhelming for United States subscribers, at least they have another option.